Check Out These Fall Standouts
The reviews are in and the stars are out for these HarperCollins Children's Book!
---
Brother and sister mice Violet and Jobie live a cozy and comfortable life in a humans' house, where food is plentiful and the television is good. In fact, Violet, tucked safely behind a book in the bookcase, loves to watch nature programs along with the young boy of the family. The boy's mother, however, isn't the biggest fan of mice.
When Violet and Jobie are caught in a trap, the young boy pleads with his mother to release them, and she agrees. Now Violet and Jobie find themselves in tall grasses, under tall trees, surrounded by all kinds of unfamiliar scents and sounds and creatures. In short, they find themselves in the wild. How will they survive?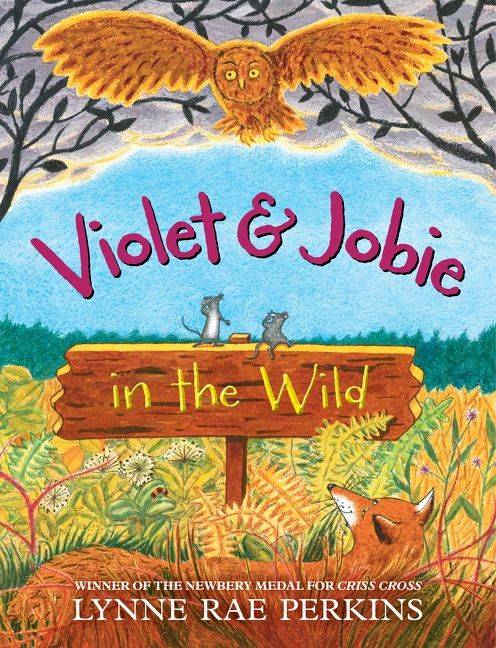 ---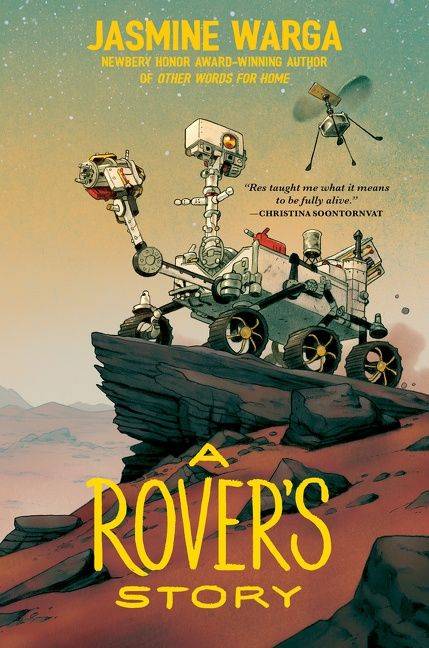 Meet Resilience, a Mars rover determined to live up to his name. Res was built to explore Mars. He was not built to have human emotions. But as he learns new things from the NASA scientists who assemble him, he begins to develop human-like feelings. Maybe there's a problem with his programming….
Human emotions or not, launch day comes, and Res blasts off to Mars, accompanied by a friendly drone helicopter named Fly. But Res quickly discovers that Mars is a dangerous place filled with dust storms and giant cliffs. As he navigates Mars's difficult landscape, Res is tested in ways that go beyond space exploration.
As millions of people back on Earth follow his progress, will Res have the determination, courage—and resilience—to succeed… and survive?  
---
A witch's favorite treat is frog soup. Luckily, it's healthy and easy to make. To give it that extra kick and a pop of color, the key ingredient is a spoonful of frogs. But how do you keep the frogs on the spoon? They hop, they leap, they hide . . . and they escape. What is a poor witch to do?
Casey Lyall is a master of comedic timing with her deceptively simple and energetic text, and Caldecott Honor winnerVera Brosgol's vibrant, hilarious illustrations make the witch—and the frogs!—practically leap off the page. The solution to the witch's dilemma will surprise and delight young readers and their parents alike.
---
Middle school is the worst, especially for David Bravo. He doesn't have a single class with his best (okay, only) friend, Antoine. He has to give a class presentation about his heritage, but he's not sure how—or even if—he wants to explain to his new classmates that he's adopted. After he injures Antoine in an accident at cross-country practice, he just wishes he could do it all over.
He doesn't expect his wish to summon a talking, shapeshifting, annoying dog, Fea, who claims that a choice in David's past actually did put him on the wrong timeline… and she can take him back to fix it.
But when their first try (and the second, and the third) is a total disaster, David and Fea are left scrambling through timeline after timeline—on a quest that may lead them to answers in the most unexpected places.
---
Cassandra, a princess of Troy and follower of Apollo, is delighted when the god himself appears to her. Apollo asks to love her in exchange for giving her future sight, and she agrees—but recoils when he kisses her. Enraged, the god transforms his gift into a curse: Cassandra's visions will never be believed.
After horrifying images of coming war and death pour into her mind, and with no one to heed her warnings, Cassandra risks her safety again and again to avert the disaster awaiting Troy.
But it will take years—and the friendship of an Amazon warrior princess named Rin—for Cassandra to find hope of success in reversing the course of the war.
---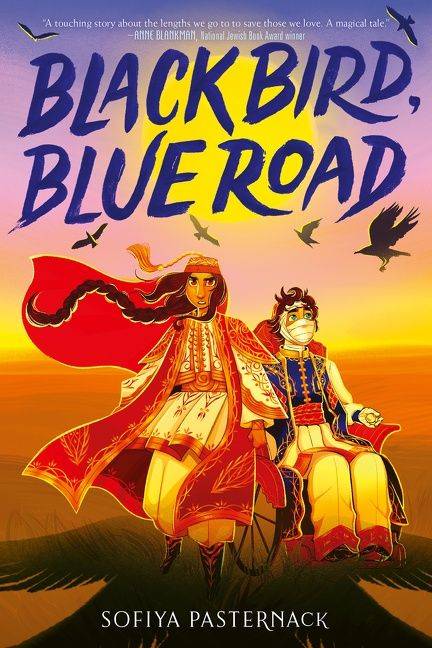 Pesah has lived with leprosy for years, and the twins have spent most of that time working on a cure. Then Pesah has a vision: The Angel of Death will come for him on Rosh Hashanah, just one month away.
So Ziva takes her brother and runs away to find doctors who can cure him. But when they meet and accidentally free a half-demon boy, he suggests paying his debt by leading them to the fabled city of Luz, where no one ever dies—the one place Pesah will be safe.
They just need to run faster than The Angel of Death can fly...
---