Celebrate Library Card Sign-Up Month
September is Library Card Sign-Up Month and there's no better way to celebrate than checking out the brand new title, A Library, written by the incomparable Nikki Giovanni and illustrated by Erin K. Robinson. This picture book is a lyrical ode to the magic of a library as a place not only for knowledge but also imagination, exploration, and escape. As you all know, libraries are sanctuaries for any reader, young or old, and Nikki's accessible poetry reaffirms the importance of libraries in the lives of all people.
Read on to access a free downloadable poster to share with your community!
---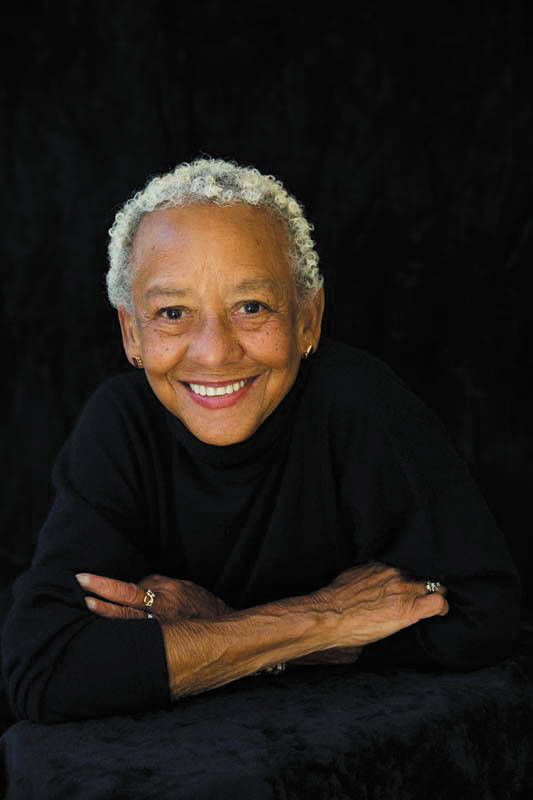 Nikki Giovanni is an award-winning poet, activist, author of many books for children and adults, and a University Distinguished Professor of poetry at Virginia Tech. She lives in Blacksburg, Virginia
Erin K. Robinson is a fine artist from Parsons School of Design, who splits her time between New York and D.C.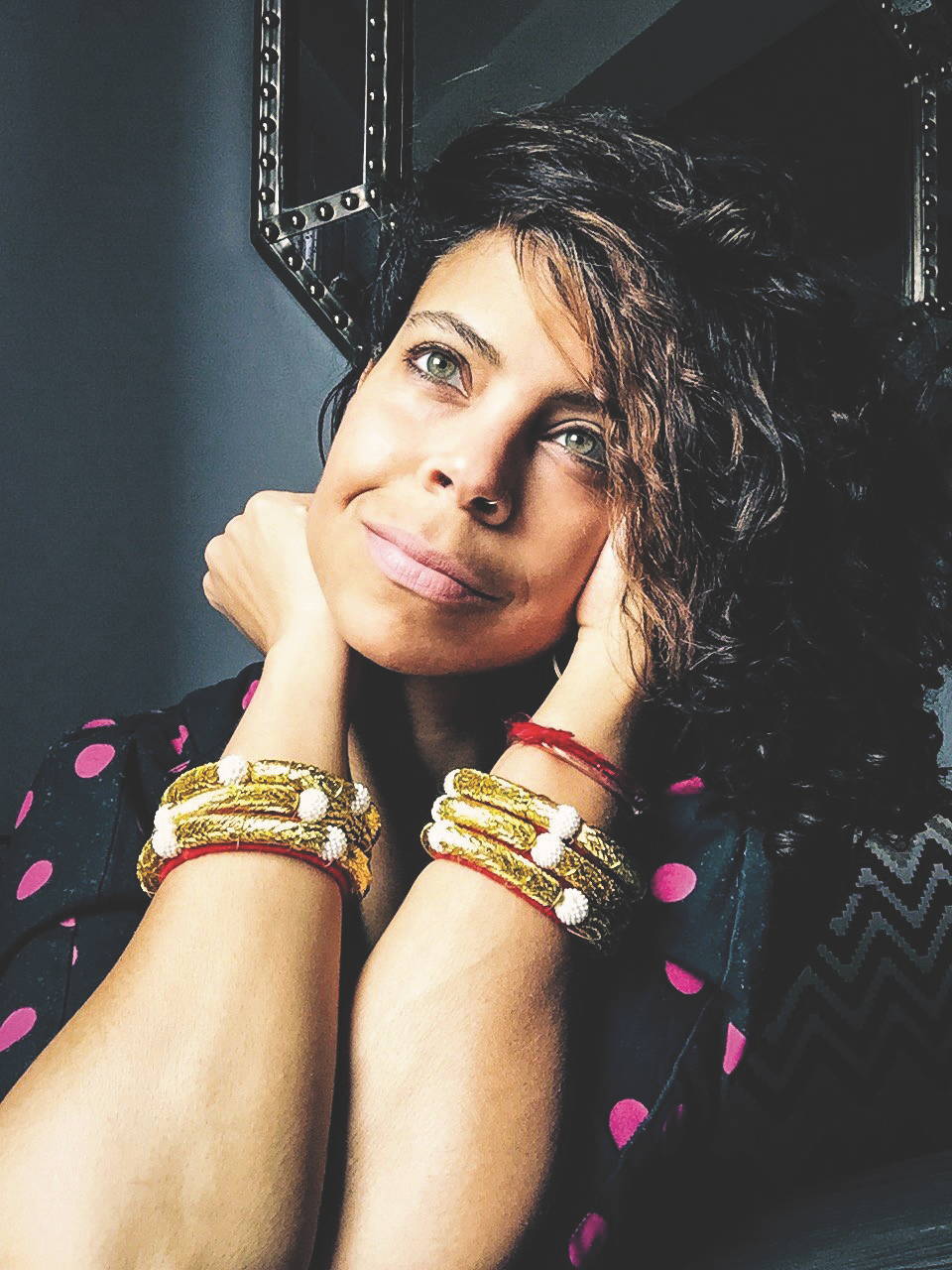 ---
"A must-have for school and public libraries; a joyful promotion of reading and where it takes the imagination, and the resources that support it."
— School Library Journal
"Vibrant, carefully composed digital illustrations, with bright colors that invite readers in… A lushly illustrated homage to librarians."
  — Kirkus Reviews
---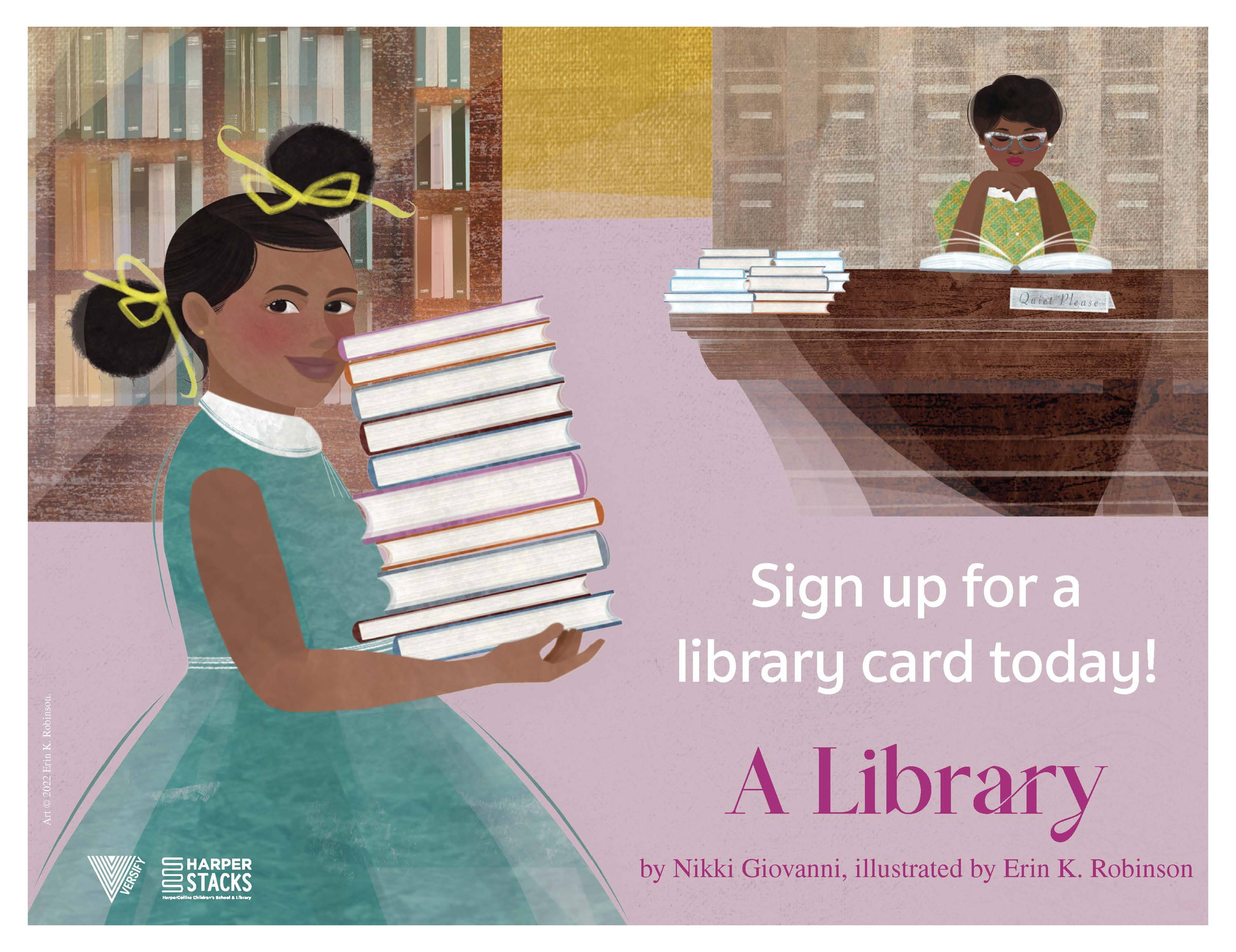 Download this beautiful poster to encourage members of your community to unlock the magic of the library with their very own library card!
---