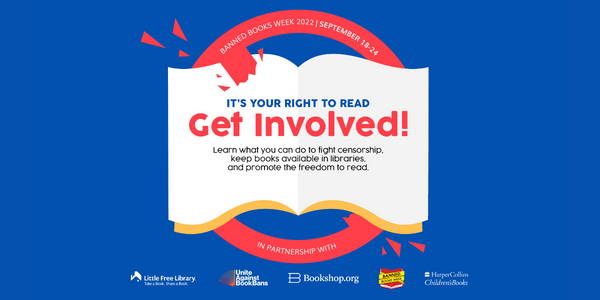 Banned Books Week offers an opportunity for readers to voice censorship concerns, celebrate free expression and show their communities the importance of intellectual freedom. Visit the HarperCollins Banned Books page to find out what you can do to fight censorship, keep books available in libraries, and promote the freedom to read all year long!
We asked some of our authors to share with us why they read banned books. Watch the video below to hear from Jerry Craft, Lois Lowry, Eliot Schrefer, and Elizabeth Acevedo.
Help Your Patrons Fight Against Censorship
According to data from the American Library Association, in 2022 book challenges nearly doubled from the prior year, with a record 2,571 different titles being targeted. We know that schools and libraries are doing everything they can to fight these challenges, but you can't do it alone! Share this downloadable flyer with your students, families, and patrons so they know how to help fight censorship in your community.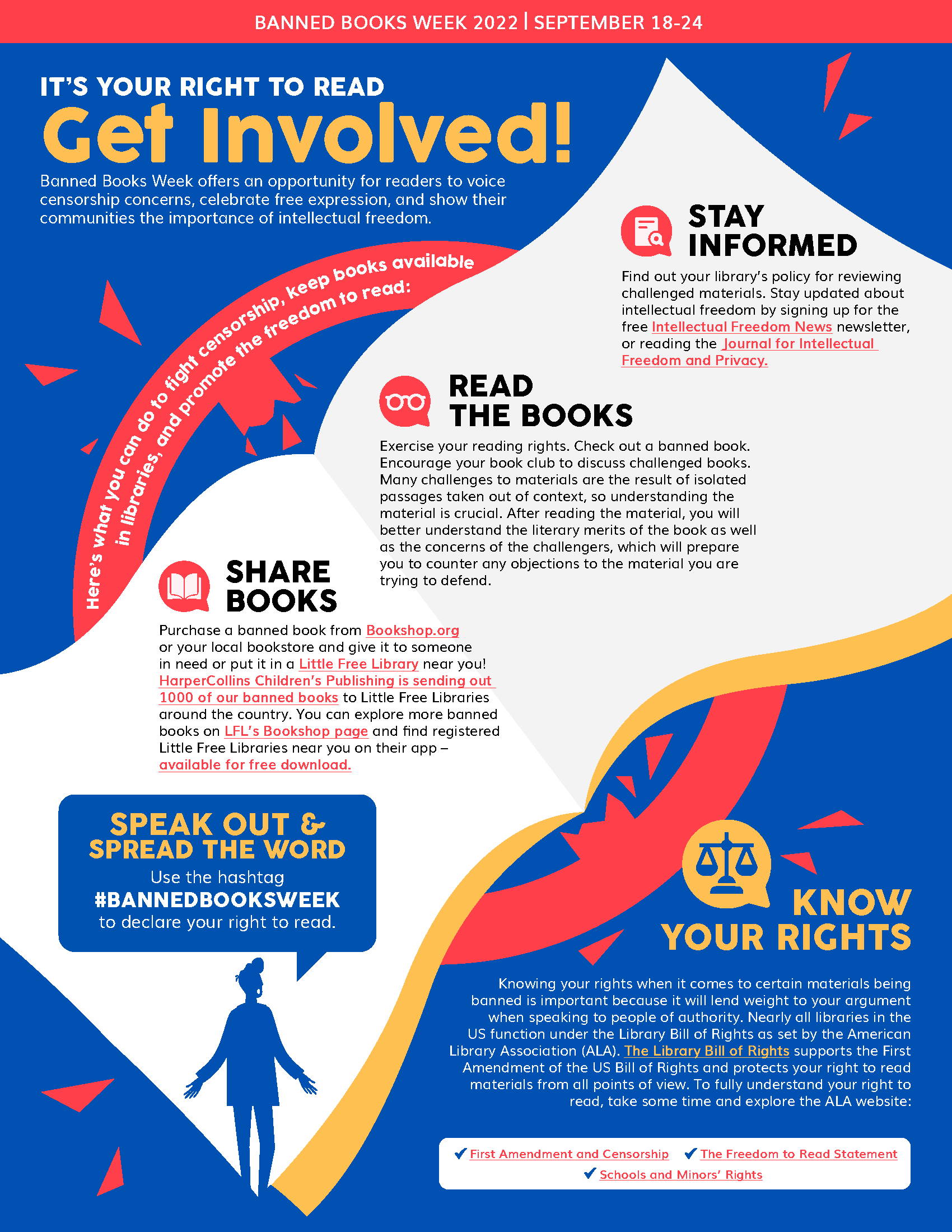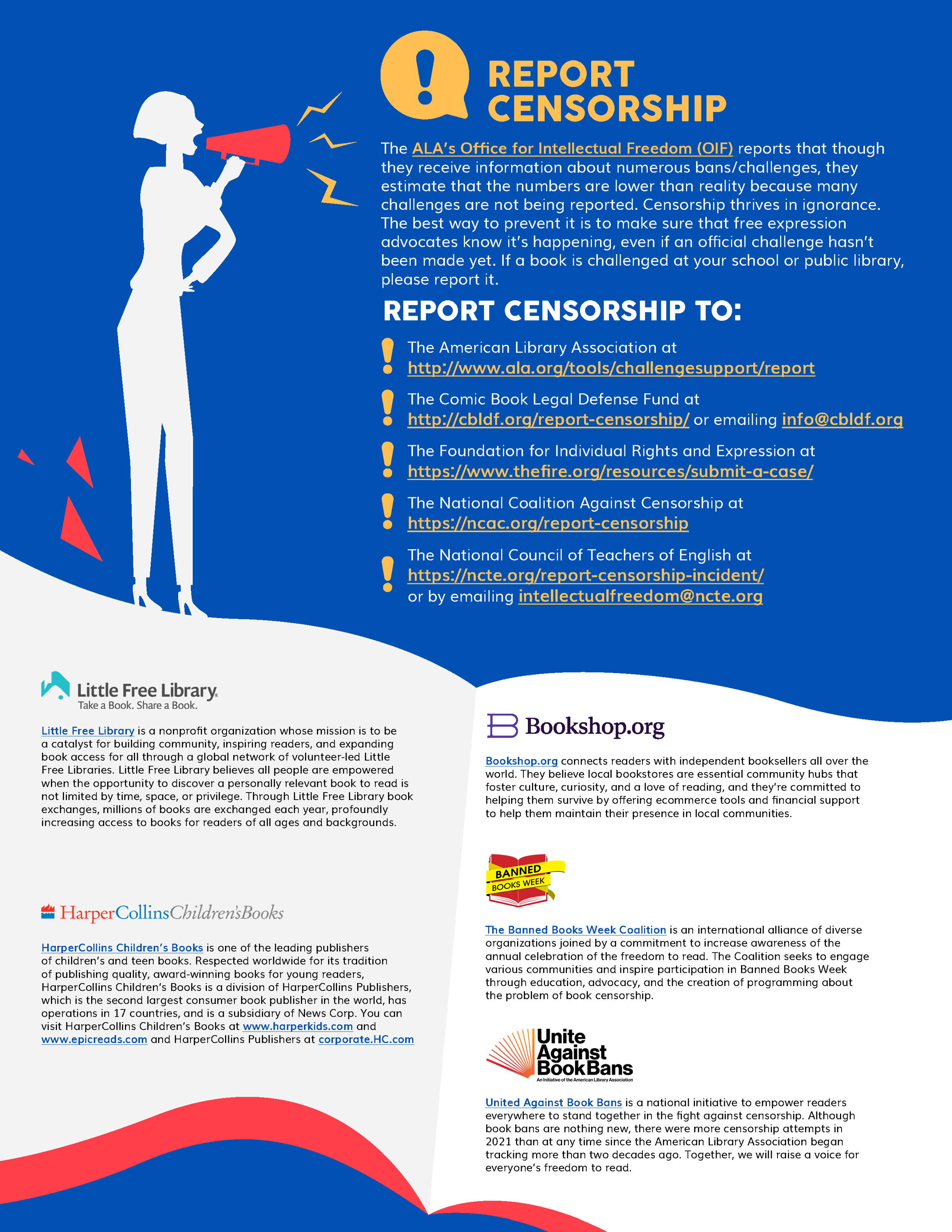 ---