Behind the Book: Black Birds in the Sky, by Brandy Colbert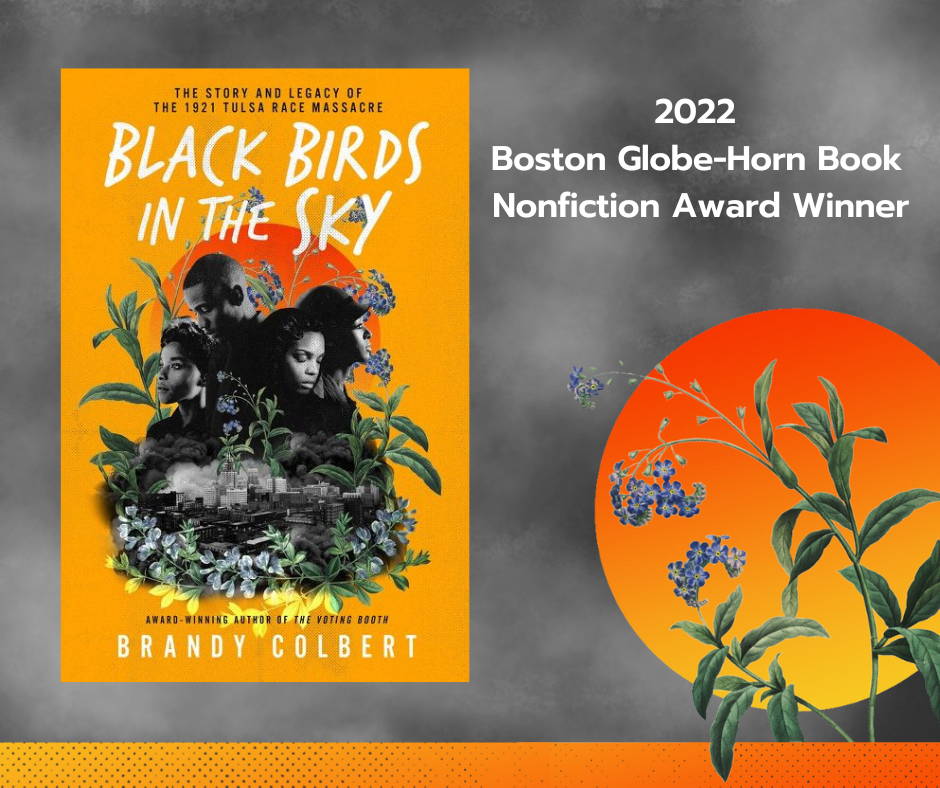 A searing new work of nonfiction from award-winning author Brandy Colbert about the history and legacy of one of the most deadly and destructive acts of racial violence in American history: the Tulsa Race Massacre.
In the early morning of June 1, 1921, a white mob marched across the train tracks in Tulsa, Oklahoma, and into its predominantly Black Greenwood District—a thriving, affluent neighborhood known as America's Black Wall Street. They brought with them firearms, gasoline, and explosives.
In a few short hours, they'd razed thirty-five square blocks to the ground, leaving hundreds dead. The Tulsa Race Massacre is one of the most devastating acts of racial violence in US history. But how did it come to pass? What exactly happened? And why are the events unknown to so many of us today?
These are the questions that award-winning author Brandy Colbert seeks to answer in this unflinching nonfiction account of the Tulsa Race Massacre. In examining the tension that was brought to a boil by many factors—white resentment of Black economic and political advancement, the resurgence of white supremacist groups, the tone and perspective of the media, and more—a portrait is drawn of an event singular in its devastation, but not in its kind. It is part of a legacy of white violence that can be traced from our country's earliest days through Reconstruction, the Civil Rights movement in the mid–twentieth century, and the fight for justice and accountability Black Americans still face today.
The Tulsa Race Massacre has long failed to fit into the story Americans like to tell themselves about the history of their country. This book, ambitious and intimate in turn, explores the ways in which the story of the Tulsa Race Massacre is the story of America—and by showing us who we are, points to a way forward.
---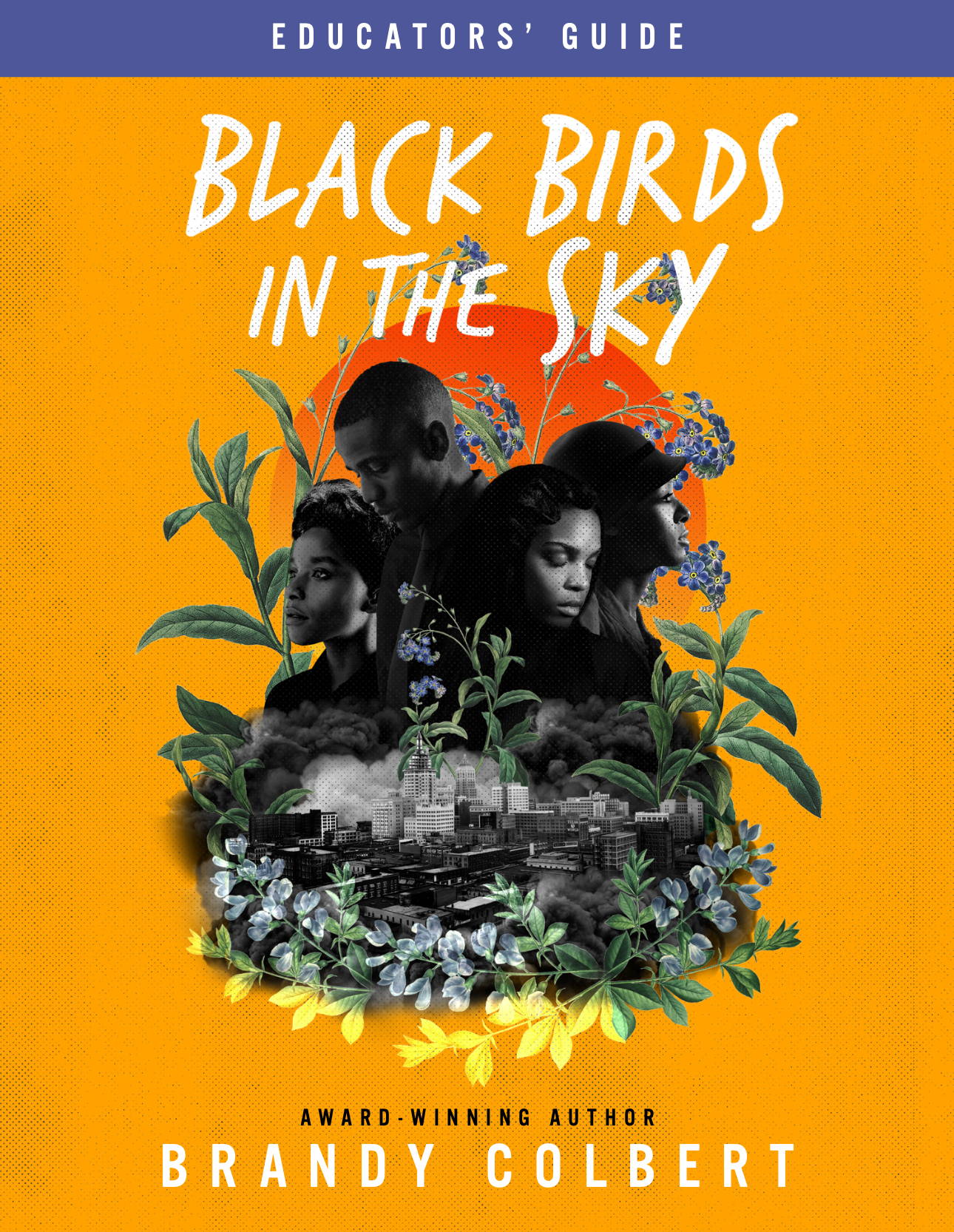 ---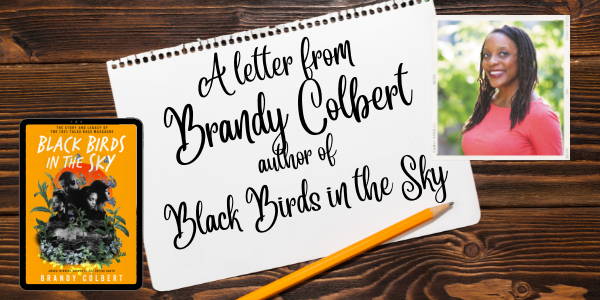 Dear Reader,
When I was a kid, I dreaded history class. Not just any history—American history. Black Americans were hardly present in my textbooks; I knew there was more to learn, but we always studied the same handful of people, the same handful of events, and only during Black History Month. I was in my mid-twenties, with a degree in journalism, when I began to educate myself on Black history—which is very much American history—and realized how empowered I felt by this knowledge.
Even so, I was still surprised a few years ago when I first heard about the 1921 Tulsa race massacre. Just three hours from where I grew up in Missouri, Tulsa was a town my family and I had visited several times, and one I'd always considered safe in an area of the country that didn't always feel so for Black people. How was I unaware of the destruction of the historic Greenwood District, a thriving neighborhood of Black business owners and professionals so successful in the early twentieth century that Booker T. Washington dubbed it "Black Wall Street"?
Because white Tulsans didn't want to discuss it. At the time, many were ashamed of what had happened, and even if they weren't, public officials had concerns that the violence of this devastating event would scare people away from Oklahoma, which had been a state for only fourteen years. And Black survivors of the massacre were sad, angry, and fearful of history repeating itself.
But eventually, people began to talk again. About the thousands of homes and businesses—almost forty city blocks—burned to the ground. About the thousands of innocent Black Tulsans taken prisoner as they watched an angry white mob murder their families and friends. About Dick Rowland and Sarah Page, the ambiguous pair at the center of this story who were all but forgotten as the violence, looting, and fires raged on.
Black American history is beautiful and horrific, full of progress and setbacks that have defined the story of the United States since its founding. But no matter how it looks, everyone deserves to know the truth about the past and how it informs the present. I am honored to share with you the story of the Greenwood District and the Tulsa Race Massacre of 1921.
---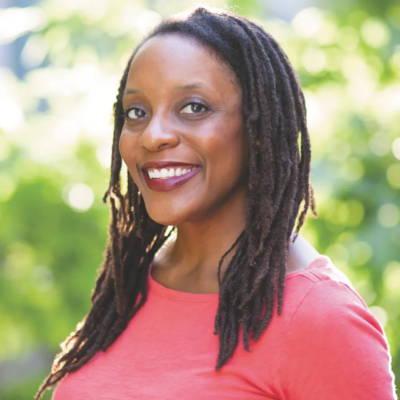 PRAISE FOR BLACK BIRDS IN THE SKY
Brandy Colbert is the critically acclaimed author of the young adult novels Pointe, The Voting Booth, Finding Yvonne, The Revolution of Birdie Randolph, and Stonewall Award winner Little & Lion, as well as the middle grade novel The Only Black Girls in Town. A trained journalist, she also worked with boundary-breaking ballet dancer Misty Copeland to adapt her memoir into the best-selling book Life In Motion: Young Readers Edition, and also co-adapted the young readers edition of The Rebellious Life of Mrs. Rosa Parks. Born and raised in Springfield, Missouri, Brandy now lives and writes in Los Angeles, and is on the faculty at Hamline University's MFA program in writing for children and young adults. You can find her online at www.brandycolbert.com.  
"Colbert writes confidently about the truth of American history that has been long omitted from textbooks and conversations, and presents a case for acknowledging lingering racist ideas, sentiments, and assumptions and for holding ourselves accountable to overturning the harm that racism has caused. Necessary reading for any student of history or for anyone trying to understand our present."  
— Booklist (starred review)
"This sophisticated volume makes clear that the destruction of Black property and lives in the Tulsa Race Massacre was not an isolated incident. The clear, readable prose supports a greater understanding both of how and why incidents like the one in Tulsa happened and their exclusion from curriculum and conversations about U.S. history. A compelling recounting that invites and encourages readers to grapple with difficult history."  
— Kirkus Reviews (starred review)
"Alternating between survivor quotes, a detailed background of Oklahoma and Black chattel slavery, and a stirring account of the disturbing 1921 events, Colbert displays an impeccable grasp of the history of segregated Black towns and communities, such as Tulsa's Greenwood District, and the powder keg of hatred and prejudice that would eventually condemn it. Powerful."  
— Publishers Weekly (starred review)
"Colbert paints a clear picture of how and why this racial massacre occurred and encourages all readers, regardless of age or race, to confront the difficult and often obscured history of racial violence in the United States."  
— Shelf Awareness (starred review)
"A must-have first purchase for all libraries; this text invites readers to engage with a difficult history that's essential in our understanding of today's world."
— School Library Journal (starred review)
"Colbert extends her range with this excellent nonfiction book, a welcome contribution to the growing literature about this tragedy."  
— Horn Book
"This essential story will help you understand our country better — both where we've been and where we need to go."  
— Steve Sheinkin, author of Bomb and The Port Chicago 50
"This book is a necessary read for EVERYONE."  
— Frederick Joseph, New York Times bestselling author of The Black Friend
---