Reimagining the Narrative During Disability Pride Month and Beyond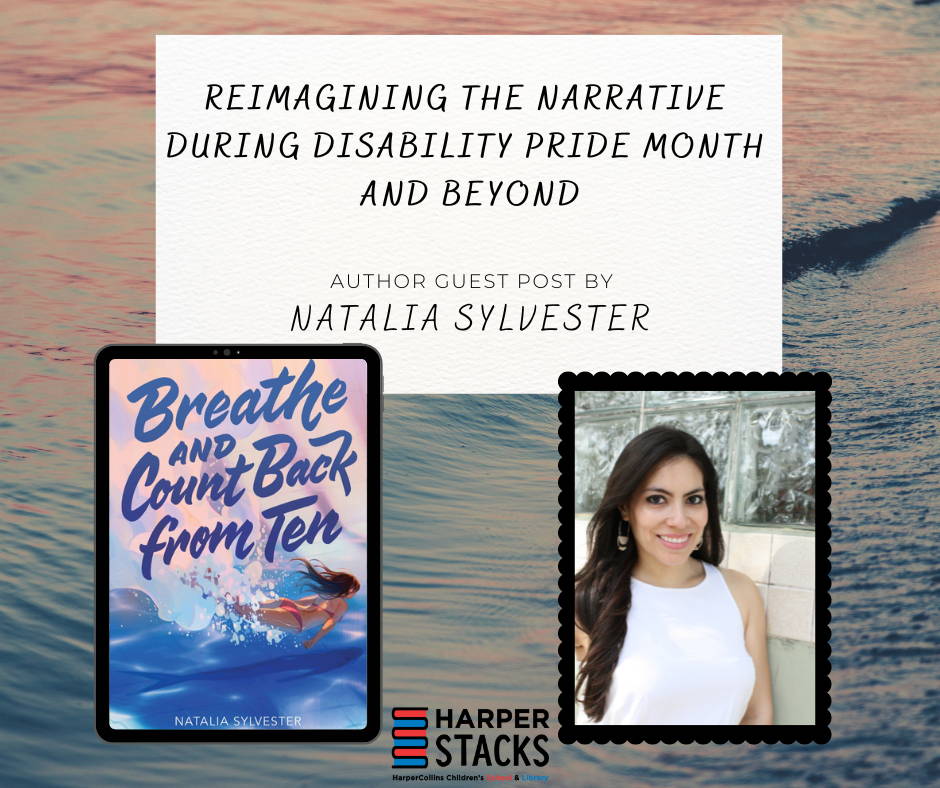 I've often described my YA novel, BREATHE AND COUNT BACK FROM TEN, as a reverse retelling of the Little Mermaid story. Whereas Ariel longs to exchange her tail for legs so she can walk on land among humans, in my story, Verónica, a Peruvian American teen born with hip dysplasia, wishes she had a tail so she could swim among the mermaid performers at her local theme park.
Vero is so obsessed with the original Hans Christian Andersen tale that she can recite parts of it by memory. Lines from this folktale as well as the Peruvian mermaid myth of Huacachina are woven into Vero's story.
At first, Vero's fascination with mermaids was my way of imagining her in all her wholeness. Like me, she is a disabled Latina immigrant. She is also an older sister and best friend, a daughter, and neighbor to a cute new boy in her apartment complex that she's crushing hard on.
Too often, characters' identities, especially if they are marginalized, exist on a binary: either they become the only thing that define them as people, or they're minimized for the comfort of others. I didn't want to erase any part of Vero, but I also didn't want her story to be solely about her being a disabled immigrant. After all, we are much more layered, rich, and nuanced than any one aspect of our lives could fully capture.
So I looked to Vero's deepest dreams and longings to capture her fullest truths. But what I found there was surprising: there were lies upon lies upon lies.
Because as much as I wanted to write a story that centered Vero's joy in her own body, I couldn't do that truthfully without also writing her pain. The pain she feels she must power through daily, in her bones. The hurt she experiences being bullied or ridiculed for walking with a limp and having visible scars. The shame she feels, as the daughter of strict parents who expect her to be chaste and "proper," when she begins exploring her sexuality. The embarrassment she internalizes from people who've made her think her disabled body is not a desirable one.
All of these things…they are also myths. Narratives told and retold, unchallenged for so long that no one questions who is being harmed, who is being hurt, by the stories.
"To believe a big lie, you have to believe enough of the smaller ones," Vero says at one point. She's trying to figure out a way to work at Mermaid Cove without telling her parents.
But the lies of ableism are far more insidious. They whisper that we are to be pitied, or feared, or seen as less worthy. They expect us to be exceptional and inspirational, to be seen as real people. They take away our human rights under the guise of protection. They are so subtly normalized—often through books written about us, but not by us—that we internalize them, even when we ourselves are disabled.
But Vero changes the narrative. She doesn't just long to tell her story—she longs to reimagine it, outside of ableist expectations. To do that, she has to reject all the lies she's believed along the way.
This Disability Pride Month and beyond, we need to listen to and amplify disabled voices. But we also need to question and reject the harmful narratives that we've each played a part in perpetuating. Because that's the thing about retellings: it matters who gets to tell their version of the story.
---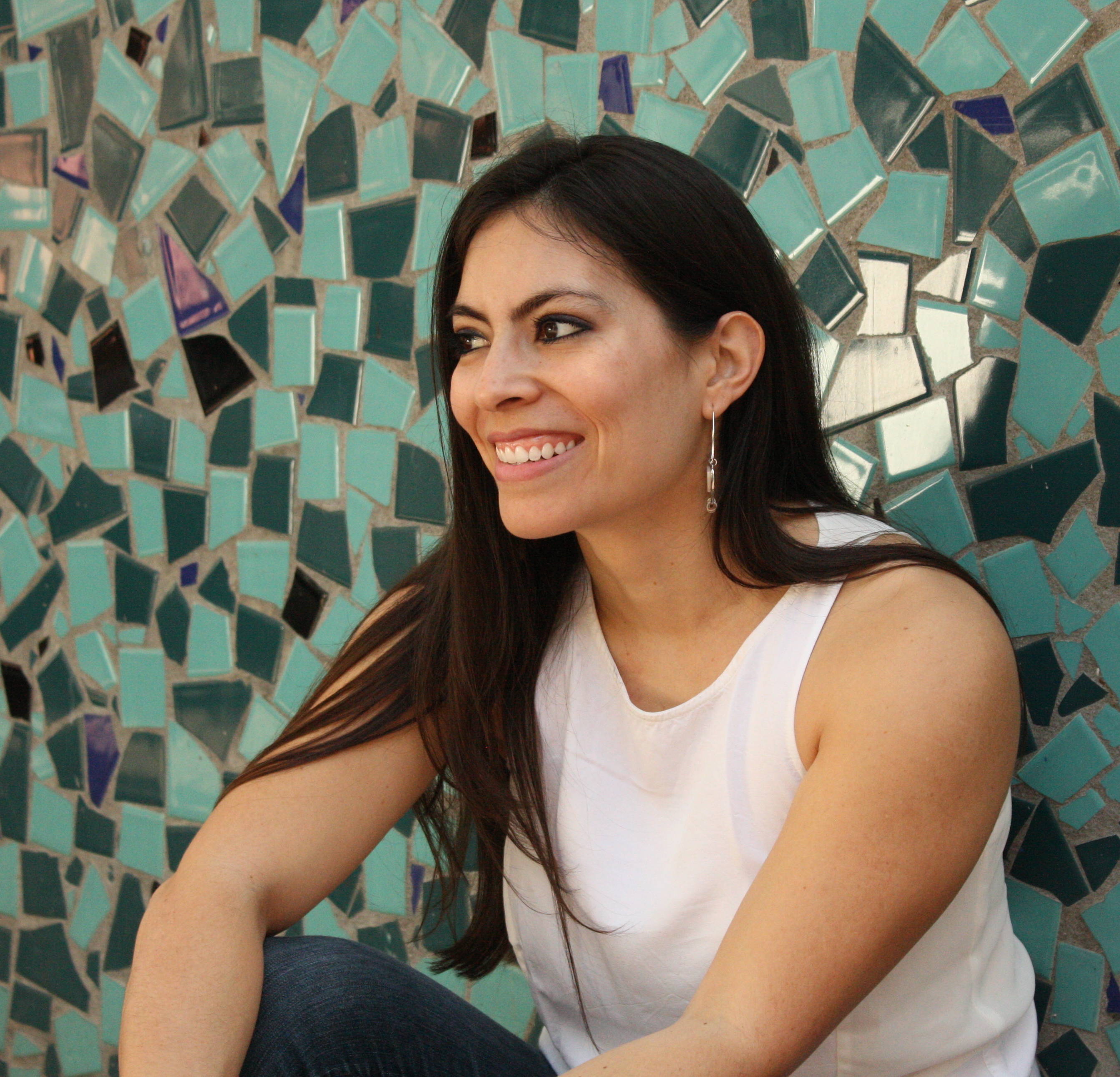 Born in Lima, Peru, Natalia Sylvester is the award-winning author of novels for adults and young adults. Her debut YA novel, RUNNING, was a 2020 Junior Library Guild Selection and and a 2021 Rise: A Feminist Book Project List selection. Sylvester's most recent YA novel, BREATHE AND COUNT BACK FROM TEN, is out now from HarperCollins/Clarion Books. She received a BA in creative writing from the University of Miami and now lives and writes in South Florida. nataliasylvester.com | Find her on Twitter/Instagram or TikTok: @nataliasylv.
Verónica, a Peruvian‑American teen with hip dysplasia, auditions to become a mermaid at a Central Florida theme park in the summer before her senior year, all while figuring out her first real boyfriend and how to feel safe in her own body, in this gorgeously written and authentic novel.

Verónica has had many surgeries to manage her disability. The best form of rehabilitation is swimming, so she spends hours in the pool, but not just to strengthen her body. Her Florida town is home to Mermaid Cove, a kitschy underwater attraction where professional mermaids perform in giant tanks . . . and Verónica wants to audition. But her conservative Peruvian parents would never go for it. And they definitely would never let her be with Alex, her cute new neighbor. She decides it's time to seize control of her life, but her plans come crashing down when she learns her parents have been hiding the truth from her—the truth about her own body.
Praise for Breath and Count Back from Ten
"Centering a Peruvian-American girl with hip dysplasia, this charming and dynamic story grapples with themes of immigration, expectations, disabilities, embodiment and acceptance"—Ms. Magazine
"Sylvester tells a beautiful story of immigrant identity, self-love, and following your heart"—PopSugar
★ "Sylvester, who has hip dysplasia herself, poignantly braids multiple issues into Vero's angry, vulnerable, and lyrical narration, including disability, sexism, and biculturalism…. Intricate, nuanced, and empowering." — Kirkus, starred review
"From managing dual identities, sexism, and career expectations from her immigrant parents, Vero's warranted anger and sometimes impossible life is one worth rooting for."—Booklist
"With attentiveness rooted in the author's lived experience, Sylvester seamlessly explores bodily autonomy and familial expectations through a perceptive protagonist, sharp narration, and complex relationships."—Publishers Weekly
"Breathe and Count Back from Ten is stunning. Not only is it, I think, the first YA novel ever about a character with hip dysplasia, but Natalia Sylvester seems to be incapable of writing a story that's not gorgeously phrased and emotionally devastating. Highly recommended."—Latinx in Publishing
---