Oceans of Possibilities: Summer Reading 2022
by Christina Carpino, School & Library Marketing Coordinator
As a librarian, Summer Reading was my absolute favorite time of the year. Bringing families together for free, educational fun AND getting to share my favorite books with them? Yes, please! This summer's Collaborative Summer Library Program theme – Oceans of Possibilities – really does offer a lot of opportunities for programming and reading across age ranges.
There is very little that the youngest patrons love more than mermaids! The Oona series by Kelly DiPucchio and Raissa Figueroa has plenty of magical mermaid action and beautiful illustrations to keep wiggly toddlers engaged. Best part? Oona and the Shark has just been released so you'll have a brand-new book to share!
Looking to stick to real ocean creatures? Check out Crab Cake by Andrew Tsurumi. Many of the kids' favorite ocean animals are included, and it has a great Social-Emotional hook about community and civic engagement to boot.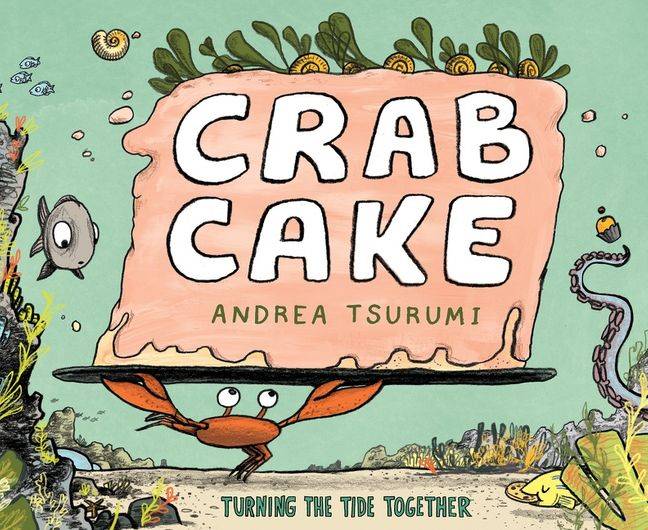 Oh, and if your youngest patrons are still obsessed with Baby Shark, don't worry… we've got you covered there, too.
Programming Connections
In Oona and the Shark, Oona invents a machine to sort sea glass by color. Set up a sorting station using shells, blocks, or any other multi-colored object for kids to explore after storytime. For older preschoolers, you could even have them invent their own sorter just like Oona! Supply cardboard tubes, Legos, plastic cups, and more and allow the kids to get creative.
Elementary school kids are the most dedicated readers of summer reading, so you'll need lots of great titles to keep them fueled for road trips, camp, and late-night flashlight reading.
Beth Ferry has kicked off a great new series for younger elementary readers with Crab and Snail: The Invisible Whale. These early graphic novels are perfect for new readers as well as more experienced readers looking to build confidence.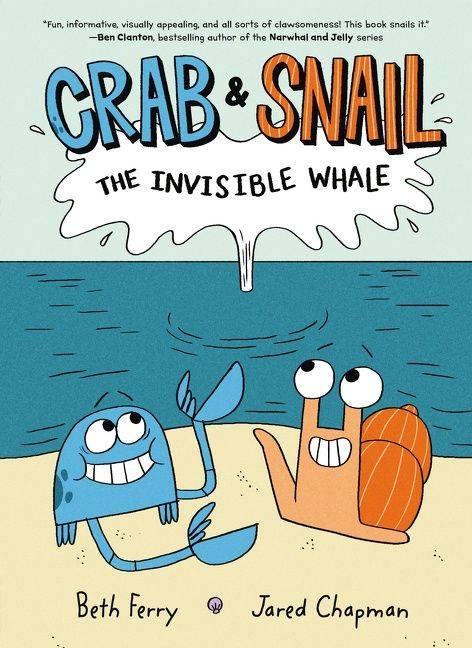 Fish and Sun by Sergio Ruzzier is another fun graphic novel aimed at new readers. Will Fish stay friends with Sun after he sets?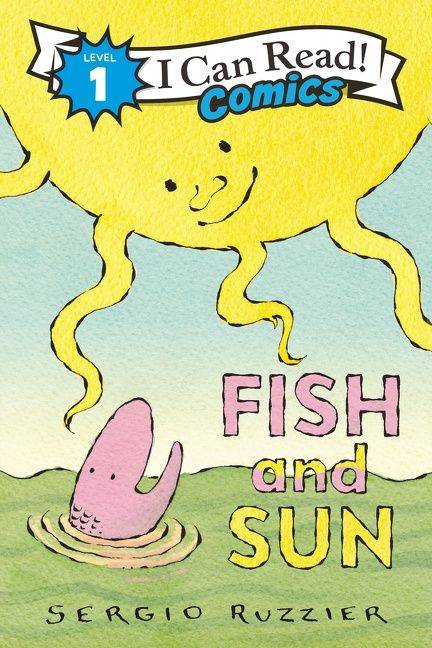 Yoshi and the Ocean by Lindsay Moore makes for a fascinating picture book read-aloud for this age group. Learn the real-life story of an amazing turtle's travel over 25,000 miles to return home to Australia.
Programming Connections
Trash, especially plastics, can end up in the ocean and threaten the lives of many of the sea creatures that call it home. Turtles can confuse plastic bags for seaweed and accidentally eat it. Encourage families to wear gloves and carry a garbage bag with them on their next walk to collect any trash they see and dispose of it properly. You could even organize a community cleanup of a local park!
Sure, some of the tweens are only coming to the library to play Roblox with their friends. But once they're there, you'll pull them in with great books and awesome programming and before you know it, the library will be their favorite place.
For the readers among your tween crowd, Manatee Summer is a poignant tale of family, friendship, and a mission to save the manatees. It will definitely hit them in the feels, so if you're doing Book Bingo they can check off "Read a book that makes you cry"!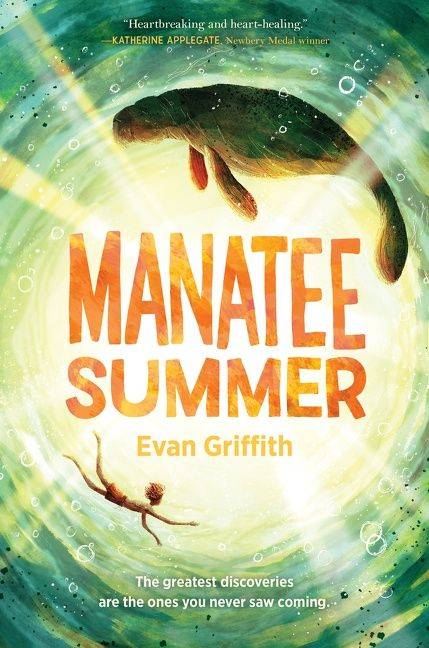 For a family read, suggest A Whale of the Wild by Roseanne Parry which is perfect for fans of Pax and The One and Only Ivan. Nonfiction readers will love the stunning photographs and interesting story of friendship between a diver and an octopus in Underwater Wild by Craig Foster.
Programming Connections
Underwater Wild is based on the very popular My Octopus Teacher documentary on Netflix. Nature documentaries are a great alternative to traditional movie screenings for the middle grade audience. They're often shorter than a traditional movie and allow the kids to easily chat with one another, get up to grab more popcorn, or come in late. Plus, you'll accidentally teach them some science along the way
More mermaids ahead! I know that I recommended a mermaid book for the littles but hear me out – most teenagers really just want to be toddlers again. Mermaids have been trending for a while now, and with Disney's live action adaptation of The Little Mermaid coming in 2023, there are no signs of this trend dying down.
Summer reading is a time to escape from the stresses of the school year and the piles of books that are "required reading" for class. This summer is a great opportunity to promote some beach reads and Jason June's sophomore novel, Out of the Blue, is a perfect fit. This brand new rom-com that combines fake-dating AND mermaids. Sign me up!
For teens craving something a little darker, Sea Witch by Sarah Henning is a twisted origin tale for the villain from The Little Mermaid.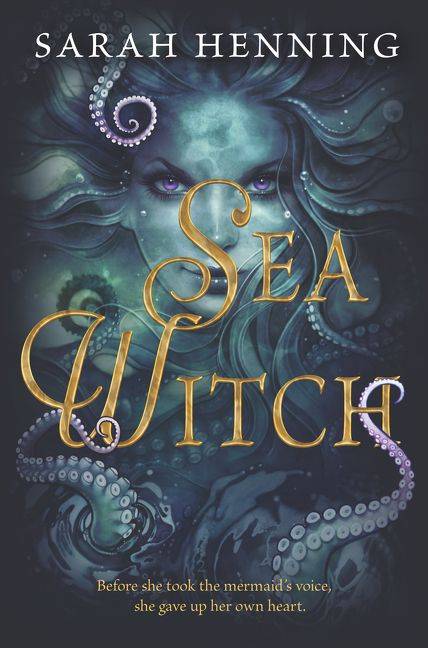 Mermaids aren't for everyone, but in my experience, Neal Shusterman is. Challenger Deep tackles mental health from a deeply personal place for the author and will resonate with readers long after they've put it down.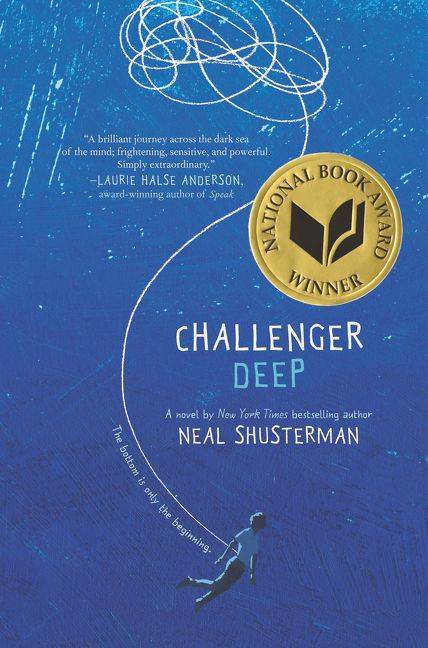 Programming Connections
Teen Librarian Toolbox has a great craft idea – mermaid hairclips! These are a great way to use up the odds and ends in the craft cabinet. You can also take this program outside and let the teens have a go with the glitter.
Mermaid cell phone cases are another teen friendly craft option. Offer this as a video tutorial on your social media pages and provide some materials in a grab-and-go kit. Teens can provide their own clear phone cases.
---