From Generation to Generation: Author Blog Post by Lisa Greenwald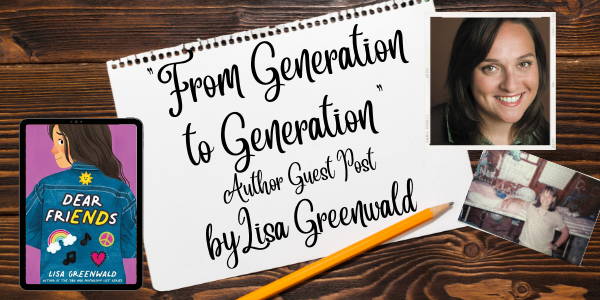 There's a popular phrase in Judaism: L'Dor Vador. Translated from Hebrew, it's "from generation to generation." It means that it's up to us to pass down the history, traditions and love of our faith onto the next generation. It's an active, participatory experience. Eventually our children will do the same with their children and on and on and on.
For me, Judaism is an integral part of my life. My husband, kids and I are active in our synagogue community, we celebrate Shabbat every week with dinner and blessings over the candles, wine and the challah. My husband even bakes his own, now! We go to services on Friday nights as often we can, and make sure to observe all the holidays throughout the year with extended family. Tikkun Olam - healing the world - is a big deal for us, too; we strive to help others, and show up for people and communities in need.


For as long as I can remember, I have absolutely loved being Jewish. I went to Jewish Day School through third grade. In Kindergarten, I would beg my mom to take me back to school on Friday afternoons (since it was a ½ day program and I went mornings) so I could hear the rabbi talk about the weekly Torah portion. Spending seven summers at Jewish sleep away camp - Eisner Camp in Great Barrington, Massachusetts - was probably the most defining part of my life and my Judaism. My time as an Eisner camper and counselor is one of my favorite things to talk about and to write about!
---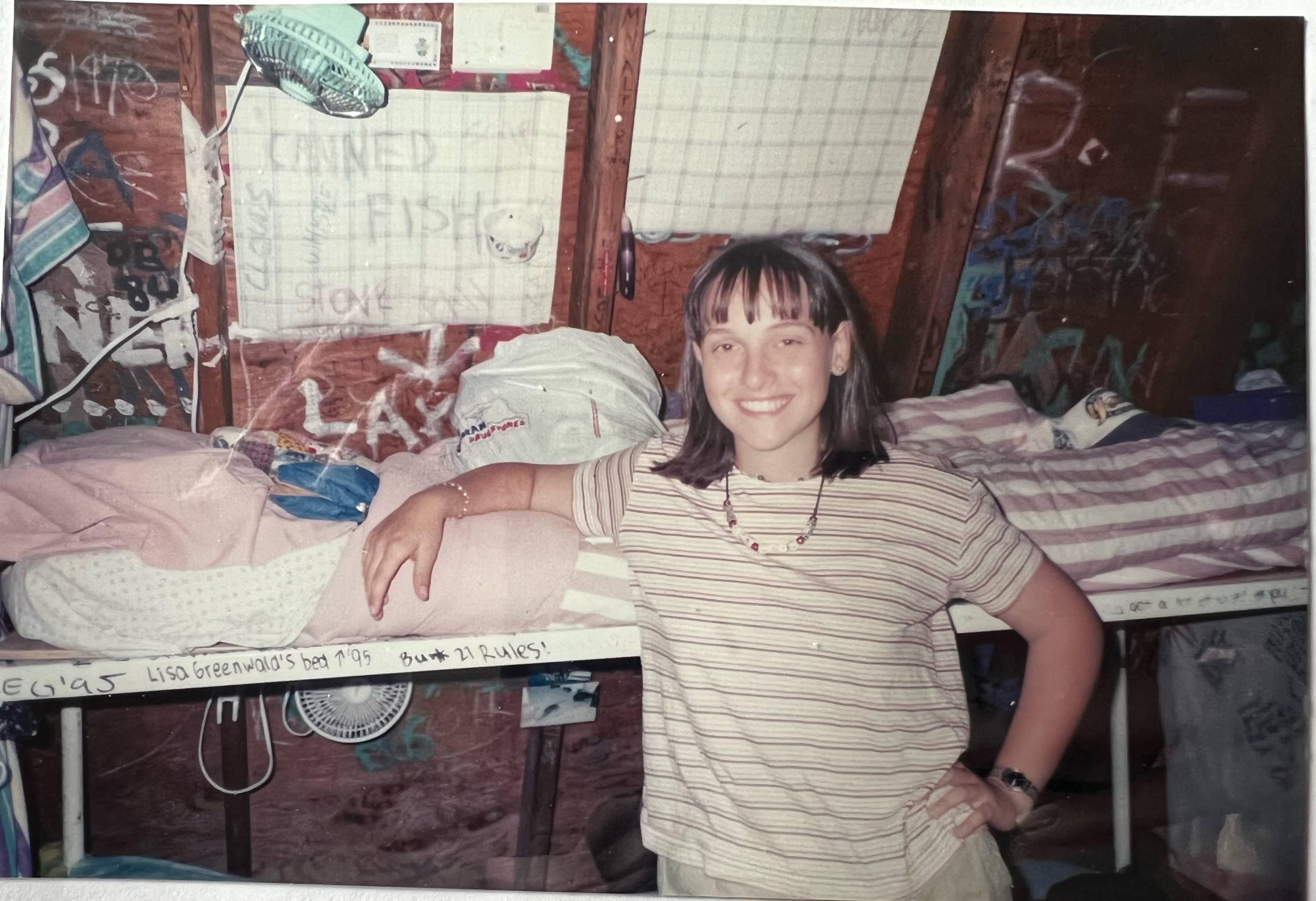 ---
After the fourth book in my Friendship List series, 13 and ¾, came out, I had a real-life L'Dor Vador moment. To my surprise, it didn't involve my kids and me. Instead, it involved a reader!
---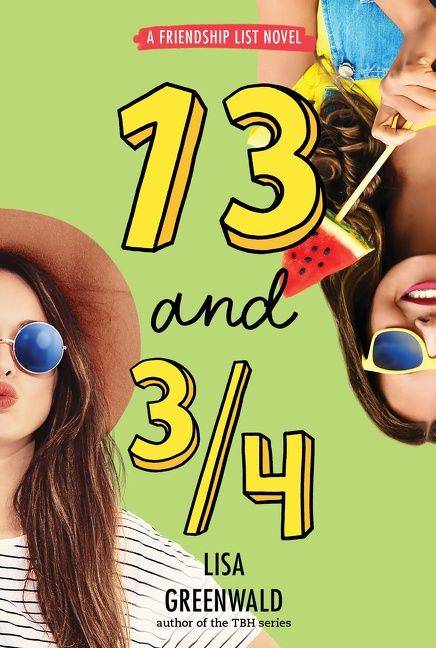 In 13 and ¾, my beloved character Ari goes back to Camp Silver – a delightful place that very closely resembles Eisner. Ari reunites with her friends there, celebrates Shabbat, tries to get two counselors to fall in love, and of course gets into some trouble – all the while working on "the list" with her best friend Kaylan from home.
---
A few months after the book came out, I received an email from a reader who said she enjoyed the book, and that she also went to Eisner, that she loved the magical place in the Berkshire mountains as much as I do. She was going to make her own list with a friend, and parts of that list were going to take place at camp - a real life L'Dor Vador moment!
It's hard to separate me from my Judaism, so it's not surprising that I often write about Jewish characters. I love when readers email and tell me they can relate to these characters, that they love Judaism too, that they also go to Jewish summer camp, that they have Bubbies like Ari's Bubbie in The Friendship List books.
Depending on where someone lives in the country, it can feel isolating to be Jewish. Not everyone understands the different sects and the intricate traditions, the dietary restrictions, why our New Year isn't a celebration with noisemakers and champagne, why Chanukah (the holiday that falls right around Christmas) isn't our most important holiday of the year... I could go on for a while here. It can be a confusing religion!
I love to write characters who represent one perspective on the experience of a Jewish tween in the United States today. L'Dor Vador doesn't only have to mean from grandparent to parent to child. It can also mean from author to character to reader, and I am so grateful I get to share my love of Judaism this way.
---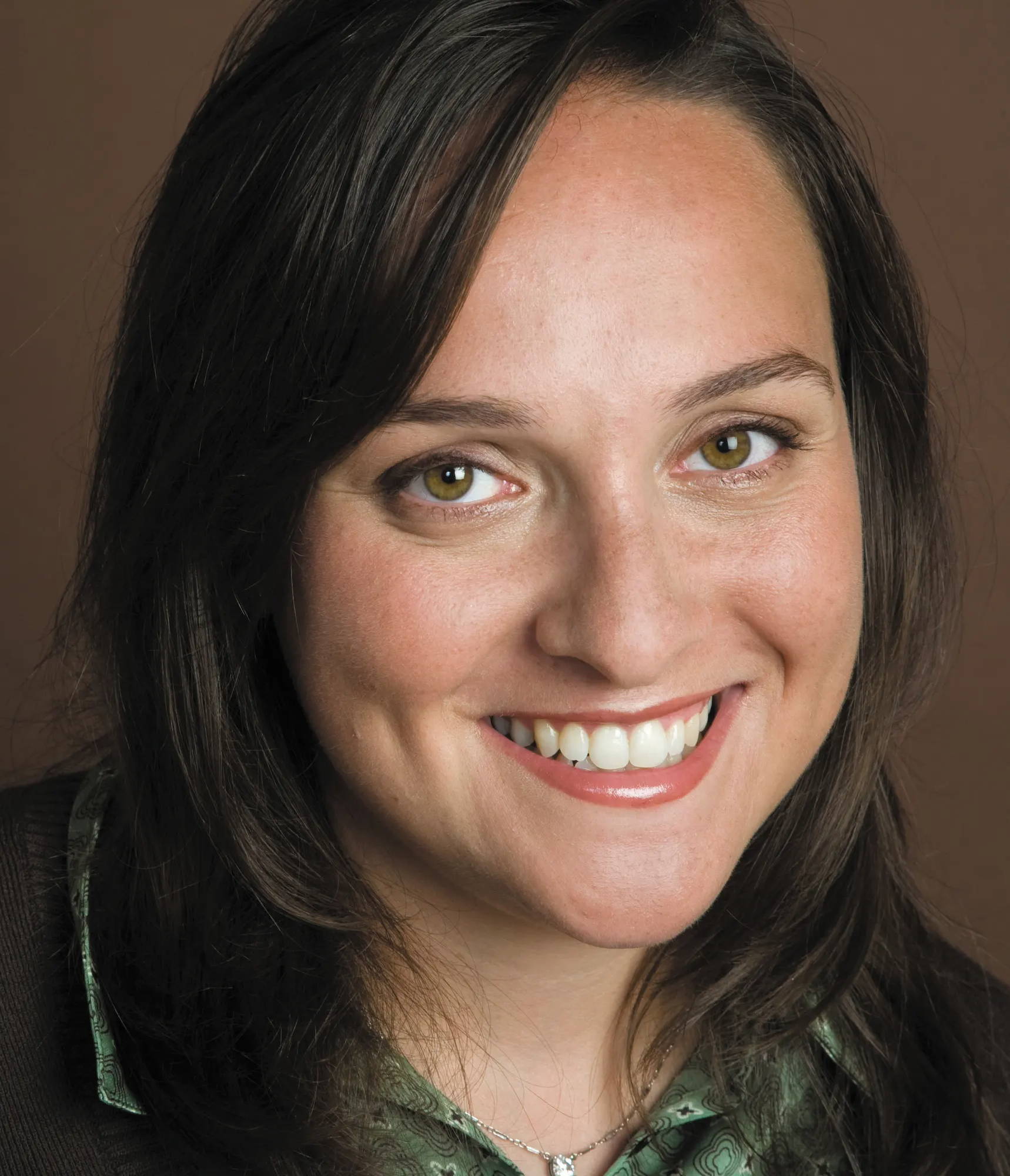 Lisa Greenwald is the author of the Friendship List, TBH, and the Pink & Green series. Her newest book, Dear Friends, goes on sale May 10, 2022. She works in the library at the Birch Wathen Lenox School in Manhattan, is a graduate of The New School's MFA program in writing for children, and lives on the Upper East Side with her husband and two kids. Visit her online at lisagreenwald.com.
---
From Lisa Greenwald, the beloved author of the TBH and Friendship List series, comes a novel about one girl's quest to discover the ins and outs of friendship—how and why of some friendships end—and to prove that despite some friendship fails, she's totally best friend material!
---
Eleni is the kind of person who's always had a BFF—an automatic, guaranteed by-her-side person—at home, at school, and at camp. And since before she was even born, her very best friend has been Sylvie Bank.
But when Sylvie's end-of-summer birthday party becomes the end of their friendship, Eleni can't picture starting middle school without her BFF by her side. She can't picture anything without her BFF—especially the looming school overnight. Who will she even room with?
So before the big overnight, Eleni sets out on a mission: to figure out where her friendships went wrong, what's wrong with her, and what makes a good friend. But if she's totally honest, there's only one real goal: to win back Sylvie Bank!
---