HarperCollins Stands Against Censorship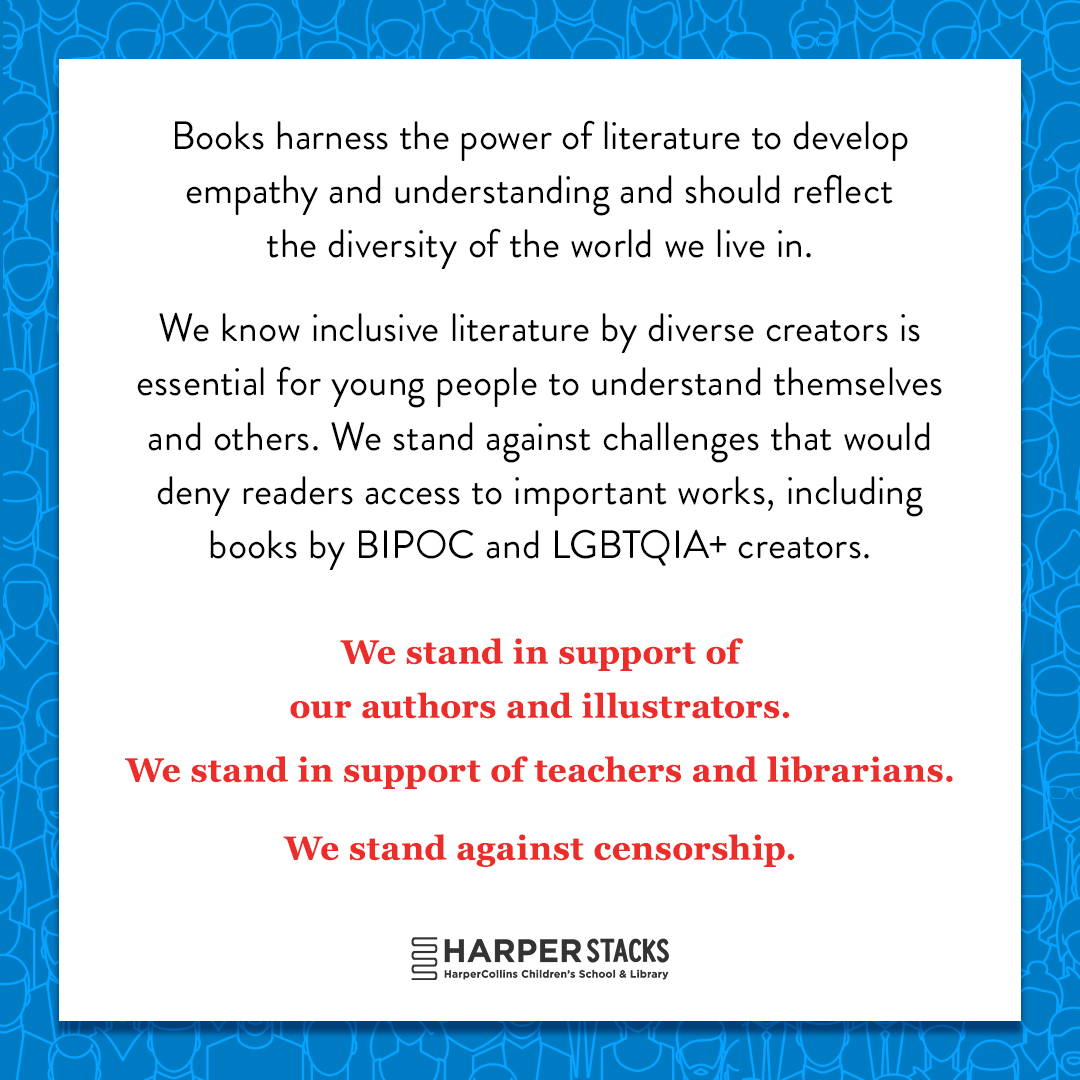 ---
Banning books creates barriers that prevent underrepresented voices from sharing their stories and feeling seen in the pages. We at HarperCollins uplift these stories and stand against censorship. Books harness the power of literature to develop empathy and understanding and should reflect the diversity of the world we live in. We know inclusive literature by diverse creators is essential for young people to understand themselves and others. We stand against challenges that would deny readers access to important works, including books by BIPOC and LGBTQIA+ creators.
We stand in support of our authors and illustrators. We stand in support of teachers and librarians. We stand against censorship.
---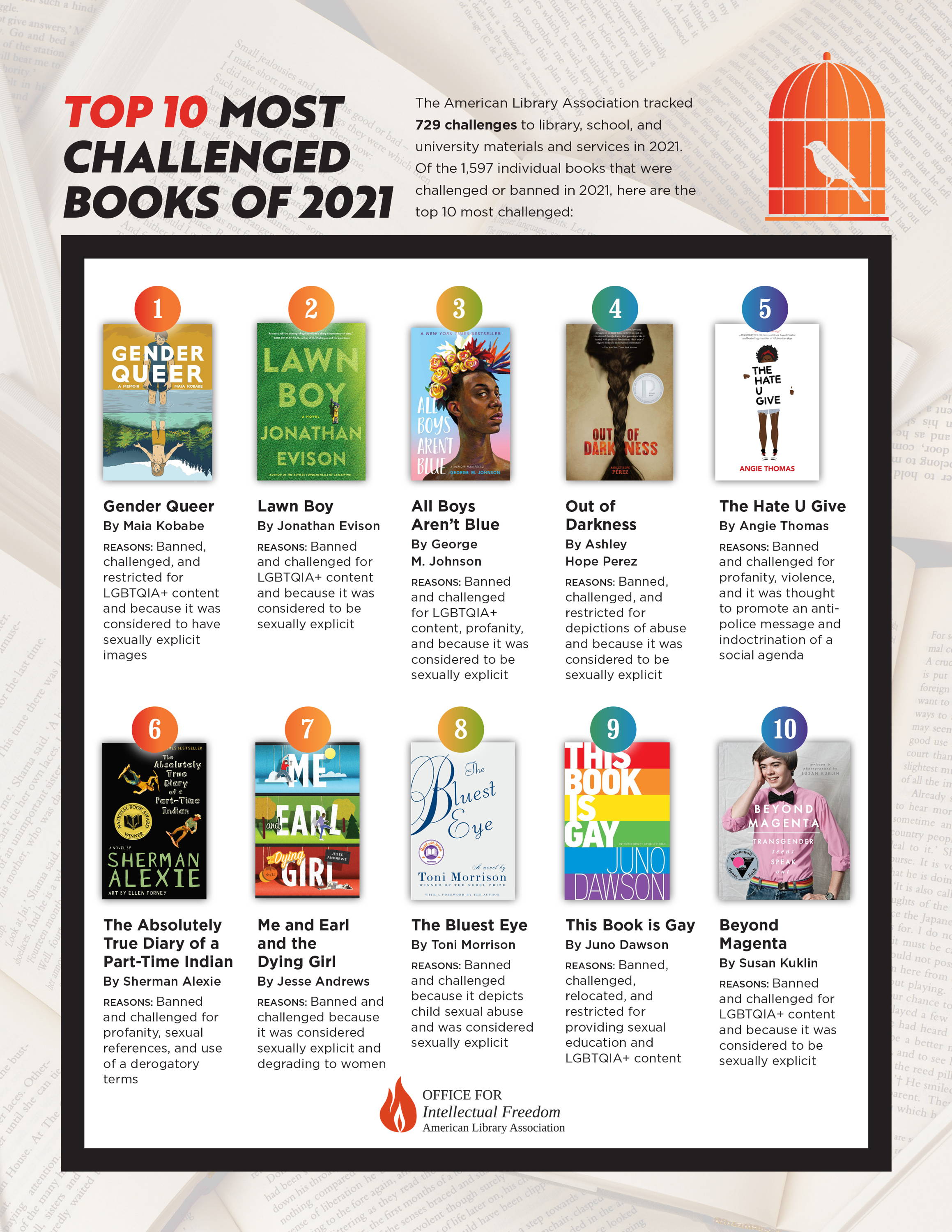 During National Library Week, ALA announced its annual Banned Books List. The Hate U Give by Angie Thomas was the #5 Most Challenged Book of 2021. Click the button below to see the full list and discover ways to celebrate your freedom to read.
---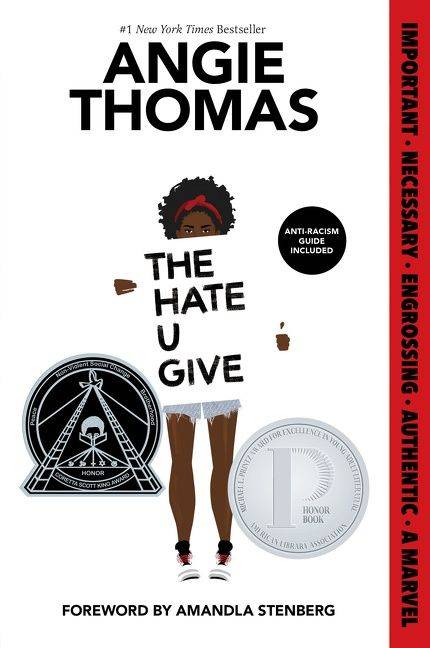 ---
Sixteen-year-old Starr Carter moves between two worlds: the poor neighborhood where she lives and the fancy suburban prep school she attends. The uneasy balance between these worlds is shattered when Starr witnesses the fatal shooting of her childhood best friend Khalil at the hands of a police officer. Khalil was unarmed.
Soon afterward, his death is a national headline. Some are calling him a thug, maybe even a drug dealer and a gangbanger. Protesters are taking to the streets in Khalil's name. Some cops and the local drug lord try to intimidate Starr and her family. What everyone wants to know is: what really went down that night? And the only person alive who can answer that is Starr.
But what Starr does—or does not—say could upend her community. It could also endanger her life.
---
---
---
Angie Thomas is the #1 New York Times bestselling, award-winning author of the novels The Hate U Give, On the Come Up, and Concrete Rose, as well as Find Your Voice: A Guided Journal for Writing Your Truth. A former teen rapper who holds a BFA in creative writing, Angie was born, raised, and still resides in Mississippi. You can find her online at www.angiethomas.com.
8 starred reviews · Boston Globe-Horn Book Award Winner · Edgar Allan Poe Award Nominee · Goodreads Choice Awards Best of the Best  ·  William C. Morris Award Winner · National Book Award Longlist · Printz Honor Book · Coretta Scott King Honor Book · #1 New York Times Bestseller! · Countless state & regional awards
"This story is necessary. This story is important." —Kirkus (starred review)
"Heartbreakingly topical." —Publishers Weekly (starred review)
"A marvel of verisimilitude." —Booklist (starred review)
"A powerful, in-your-face novel." —Horn Book (starred review)
"Pair this powerful debut with Jason Reynolds and Brendan Kiely's All American Boys to start a conversation on racism, police brutality, and the Black Lives Matter movement."
  — School Library Journal (starred review)
"Ultimately the book emphasizes the need to speak up about injustice. That's a message that will resonate with all young people."
  — Bulletin of the Center for Children's Books (starred review)
"In her debut novel, Angie Thomas creates what might be one of the decade's most vivid voices in YA fiction."
  — Shelf Awareness (starred review)
"The Hate U Give is an important and timely novel that reflects the world today's teens inhabit... This topical, necessary story is highly recommended for all libraries."
  — Voice of Youth Advocates (VOYA) (starred review)
"As we continue to fight the battle against police brutality and systemic racism in America, THE HATE U GIVE serves as a much needed literary ramrod. Absolutely riveting!" —Jason Reynolds
"Angie Thomas has written a stunning, brilliant, gut-wrenching novel that will be remembered as a classic of our time." —John Green
"Fearlessly honest and heartbreakingly human. Everyone should read this book."
"This is tragically timely, hard-hitting, and an ultimate prayer for change. Don't look away from this searing battle for justice."
---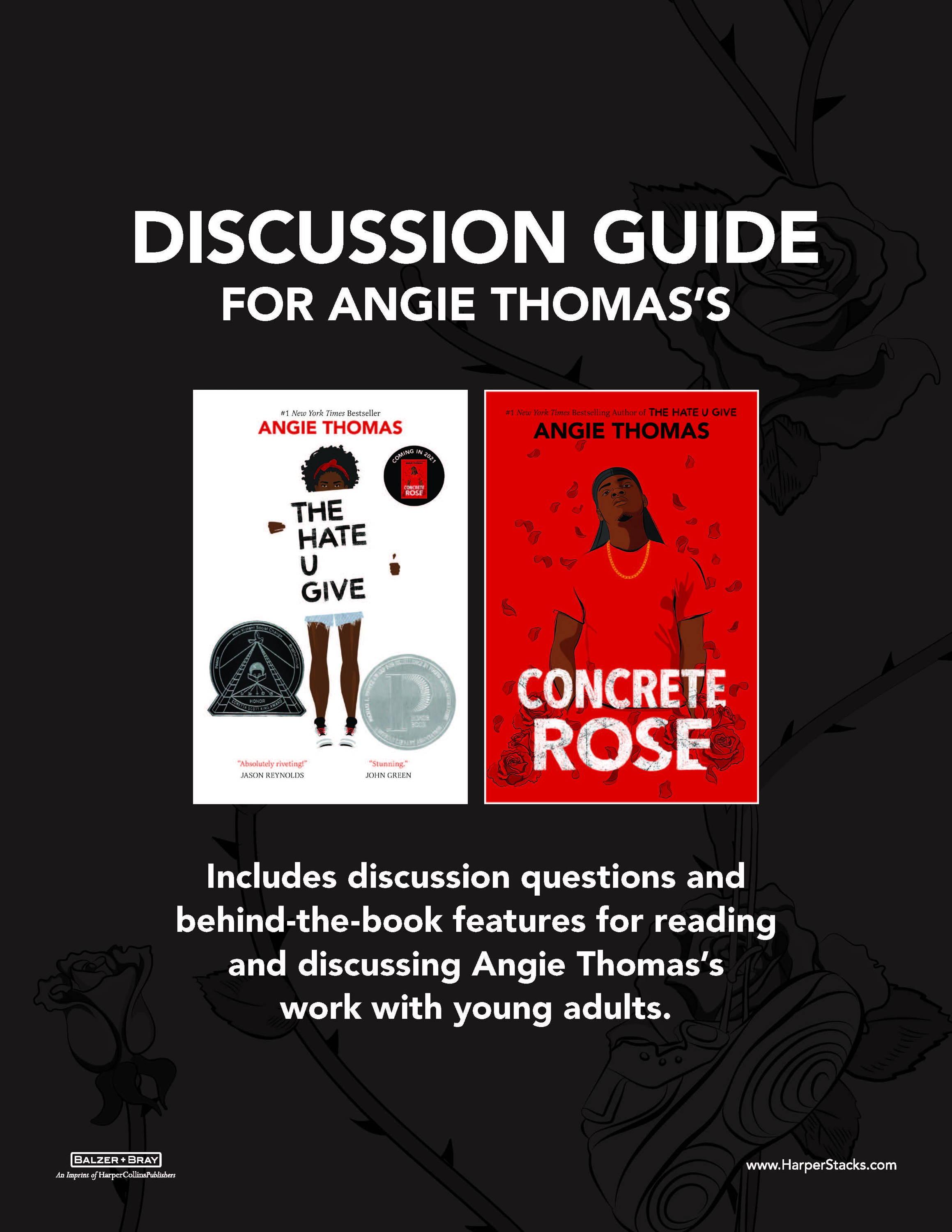 Whether you're considering using The Hate U Give (or its prequel, Concrete Rose) in a large setting as a whole class, school, or community read, or using it in small group literature circles, or recommending it to individual readers, these novels can be used as a springboard for timely conversations about the following themes:
Racism ·Community · The Black Lives Matter Movement · Family · Activism · Justice · Law Enforcement · Identity · The Complexities of Gang Culture · Teenage Parenthood · Class Equity
---
---
---
Watch a video from Angie about why a diverse, inclusive bookshelf is so important for young readers
---