Celebrate Hispanic Heritage Month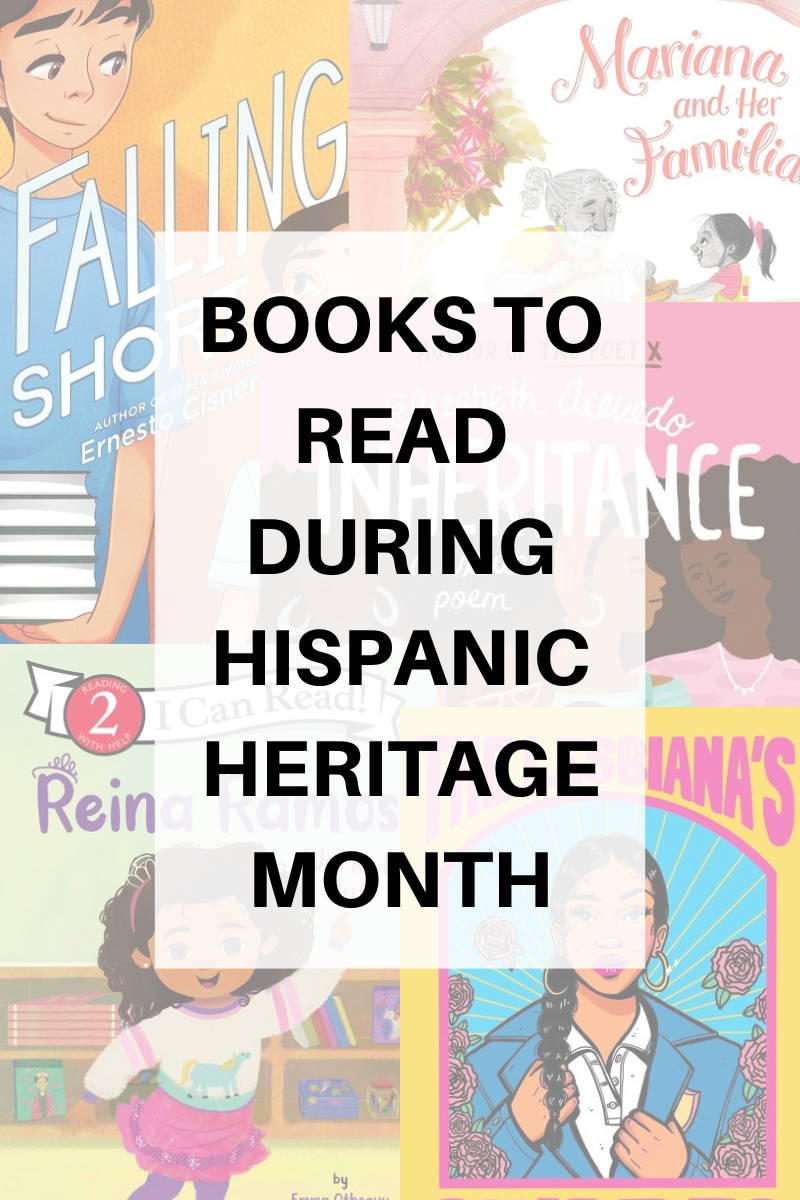 Hispanic Heritage Month, which began on September 15 and extends through October 15, is a time to recognize and celebrate the contributions Latinx individuals have made to American life. We at HarperStacks understand the importance of amplifying Latinx voices all year long. More than 25% of students enrolled in US schools are Latinx and yet, according to a recent survey from the Cooperative Children's Book Center at the University of Wisconsin-Madison, only 5% of children's books feature a character who is Latinx.
Use our Libros Latinos Educators' Guide to examine your existing collection and select new books to help it grow! Click below to download.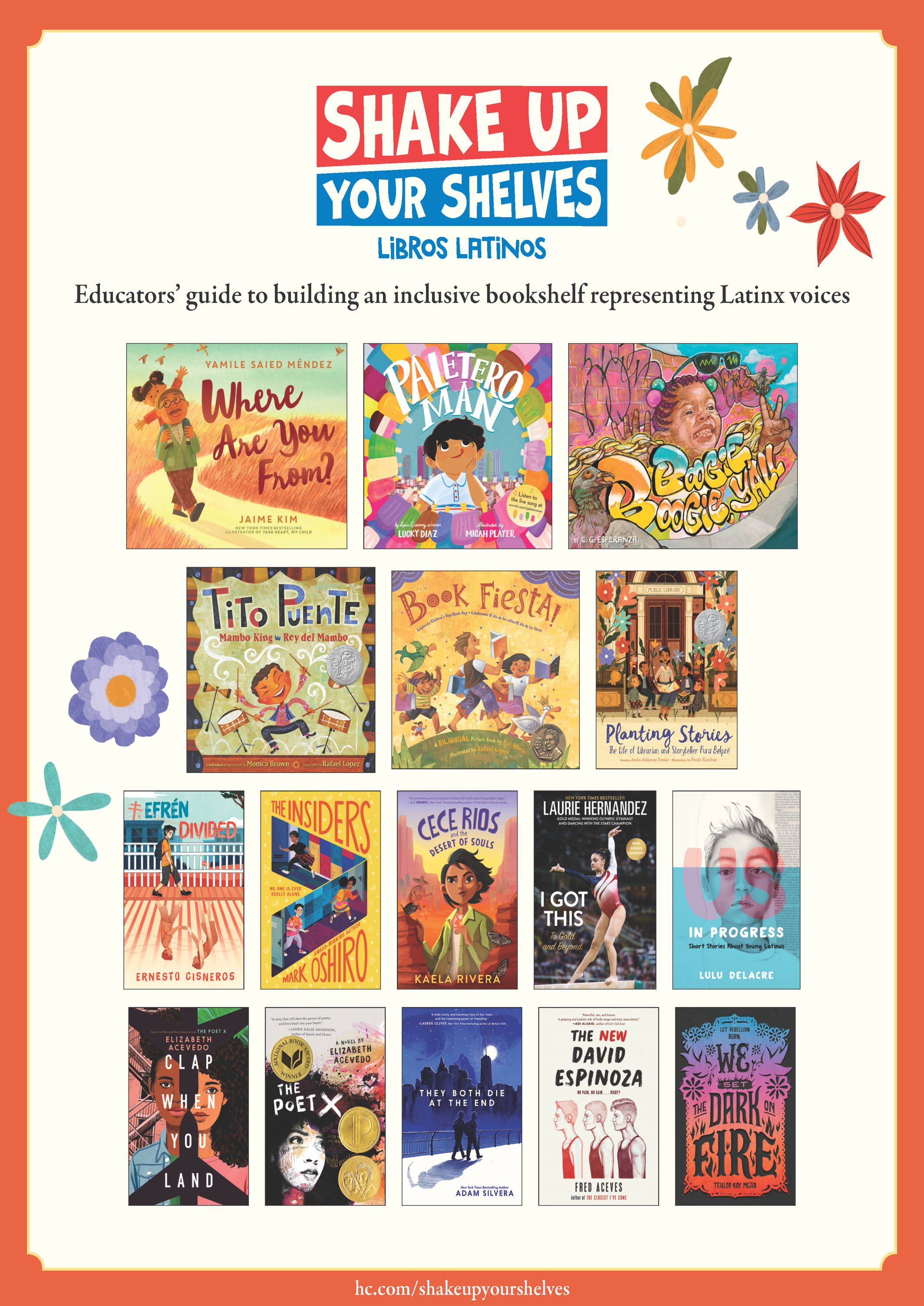 ---
Mariana has never visited her Abuelita's home before. She's shy as her large family chats around her in the Spanish language she doesn't understand. But when her Abuelita sits down and reads her a familiar story in Spanish, Mariana comes out of her shell and is soon sharing a wonderful meal and learning new words with her familia.
A beautifully illustrated ode to the power of books to bring us together and the love of family that crosses all barriers.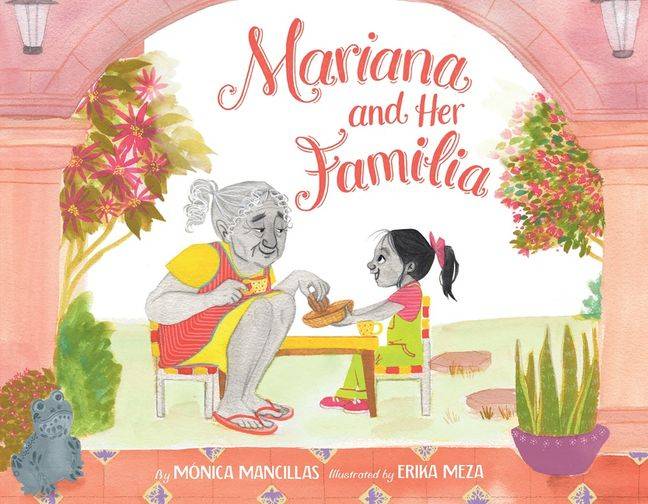 ---
Reina Ramos is excited about dressing up as Frida Kahlo for the class wax museum. Frida was a strong person like her mami and abuela—plus Reina has the perfect headband for the costume! But when her best friend Nora picks Frida first, Reina doesn't know what to do. Who will she dress up as now?
Reina is the newest character to join our I Can Read line and emerging readers will love to learning along with her. The book contains a sprinkling of Spanish language words as well as a glossary.
---
Isaac and Marco already know sixth grade is going to change their lives. But it won't change things at home—not without each other's help.
This year, star basketball player Isaac plans on finally keeping up with his schoolwork. Better grades will surely stop Isaac's parents from arguing all the time. Meanwhile, straight-A Marco vows on finally winning his father's approval by earning a spot on the school's basketball team.
But will their friendship and support for each other be enough to keep the two boys from falling short?
A fabulous story of friendship, family, and learning to embrace one's strengths and weaknesses.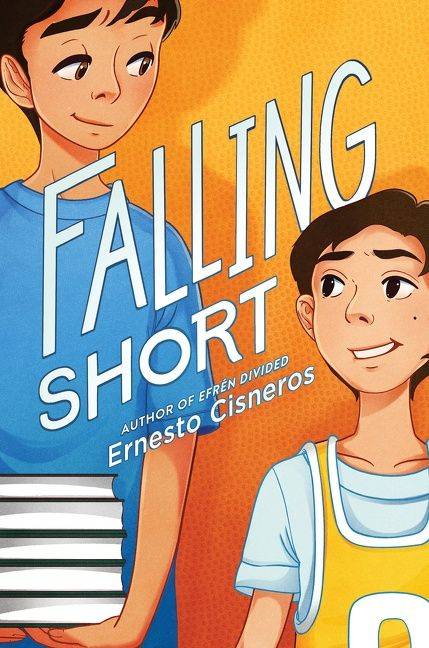 ---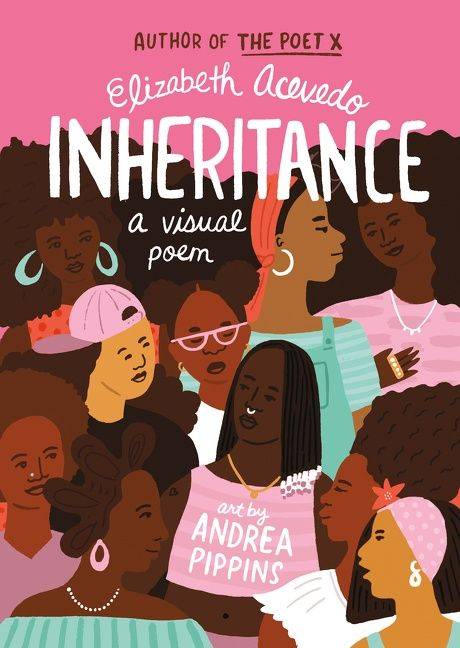 In her most famous spoken-word poem, award-winning author and poet Elizabeth Acevedo celebrates the beauty and meaning of natural Black hair, her words vibrantly illustrated by artist Andrea Pippins. This powerful book embraces all the complexities of Afrolatinidad—the history, pain, pride, and powerful love of that inheritance.
This book highlights the diversity that exists within both the Latinx and Black communities as well as the struggle for acceptance that many face through thoughtful poetry and bold illustrations.
---
Sixteen-year-old Yamilet Flores prefers to be known for her killer eyeliner, not for being one of the only Mexican kids at her new, mostly white, very rich Catholic school. But at least here no one knows she's gay, and Yami intends to keep it that way.
After being outed by her crush and ex-best friend before transferring to Slayton Catholic, Yami has new priorities: keep her brother out of trouble, make her mom proud, and, most importantly, don't fall in love. Granted, she's never been great at any of those things, but that's a problem for Future Yami.
Told in a captivating voice that is by turns hilarious, vulnerable, and searingly honest, The Lesbiana's Guide to Catholic School explores the joys and heartaches of living your full truth out loud.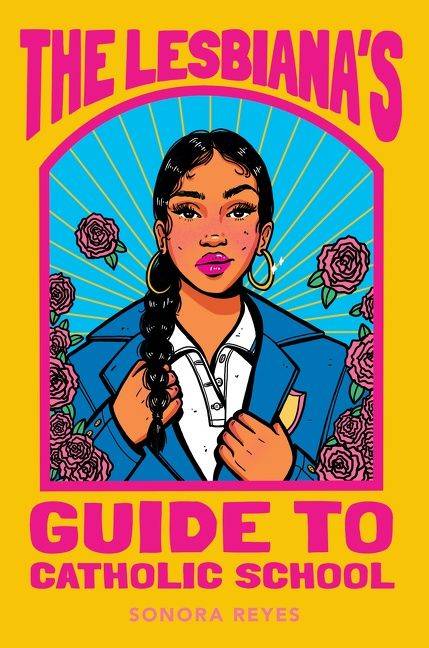 ---
---