The Constitution and Me: Author Guest Post by Ibi Zoboi
Award-winning author Ibi Zoboi talks about her experience immigrating to the United States from Haiti and her evolving relationship with US History and the Constitution.
Learn more about Zoboi's latest novel, Nigeria Jones, by checking out our Behind the Book blog.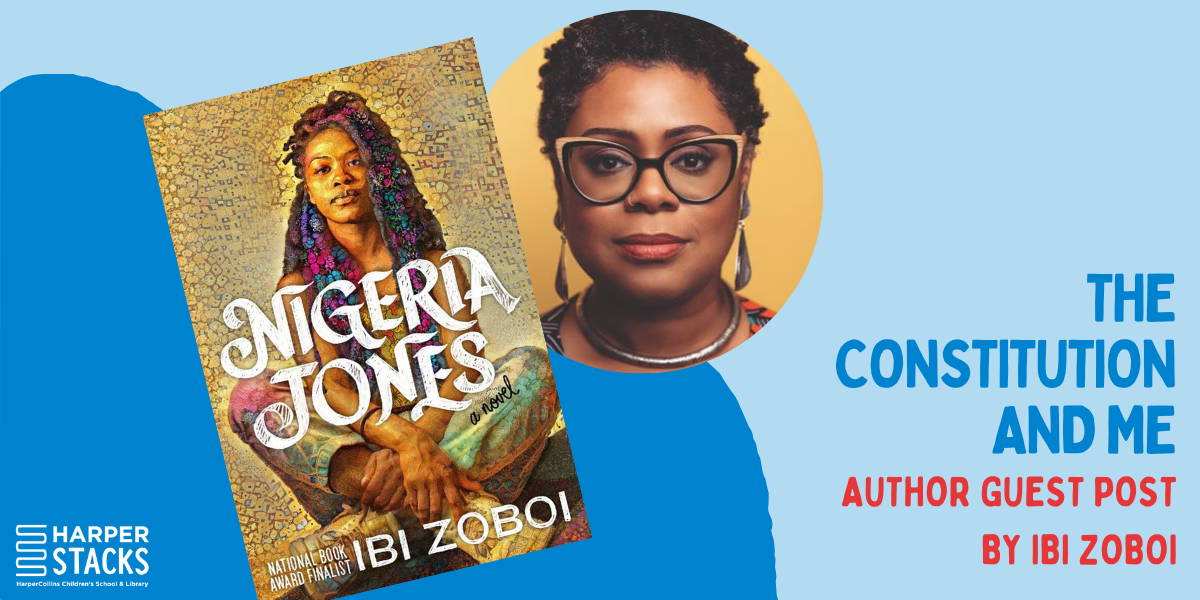 The first time I had to read almost the entirety of the United States Constitution was when I became a naturalized citizen at nineteen. Before that, I'd been a resident alien, a term that sustained my imagination as a child. My mother and I were newly arrived immigrants and we were identified with a green card where the word "alien" labeled us as other; outsiders. At times, Haiti, my home country, really did feel like another planet.  
After years of learning American History in middle school and high school, I thought I knew everything there was to know about my new nation. I didn't really learn about slavery or the Civil Rights movement until college, and by that time I had to pledge my Oath of Allegiance during the naturalization process, where I had to renounce my country of birth in order to "support and defend the laws of Constitution of the United States of America." I had already started taking African American history courses and read books about slavery, so naturally, I questioned everything about my newfound identity. I asked myself how American did I really want to become?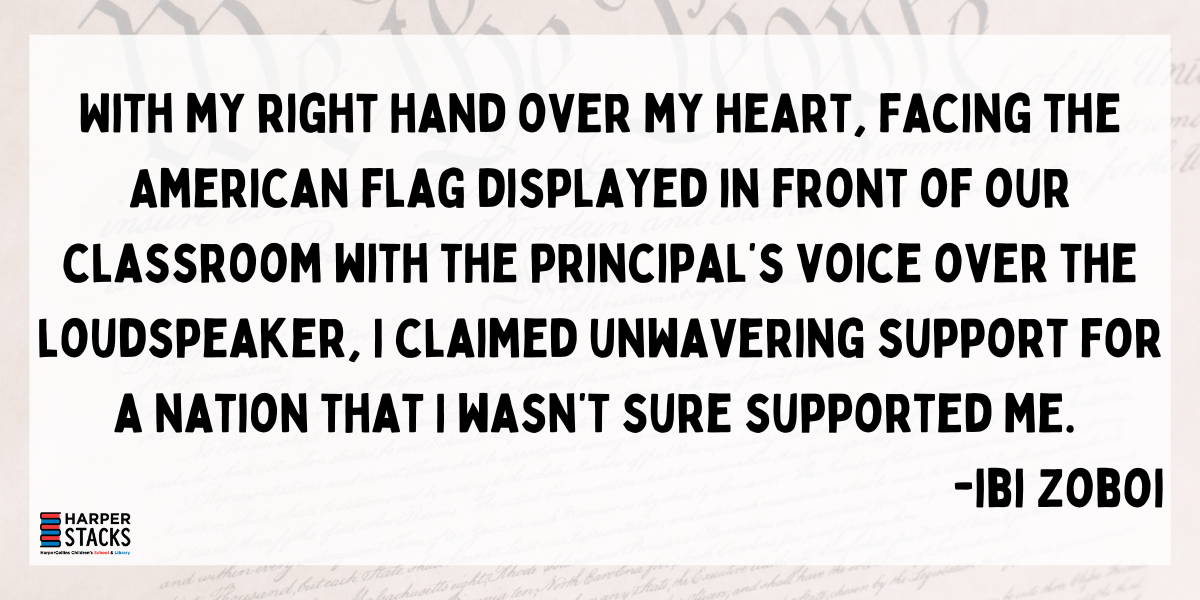 Like every public elementary school student, I had to pledge allegiance to the flag, followed by the song, "My Country Tis of Thee." With my right hand over my heart, facing the American flag displayed in front of our classroom with the principal's voice over the loudspeaker, I claimed unwavering support for a nation that I wasn't sure supported me.  
In high school, I joined the debate team where we had to learn the Lincoln-Douglas style of debate complete with its resolutions and rebuttals; affirmative and negative arguments. I distinctly remember the resolution for Fall of 1995: "When in conflict, community standards of greater value than individual liberty." I won a few tournaments, arguing the impact of Nelson Mandela's ANC (African National Congress) on the Anti-Apartheid Movement in South Africa. Without having studied slavery and social justice movements in my predominantly white Catholic high school, I had to parse through books from the library, encyclopedias, and newspapers. I had no context or any teachers who would help me unpack democratic ideas as it related to marginalized people. I only had a former dictatorship for a home country, and a struggling democracy for a newly adopted country.  
It wasn't until I started my research for Nigeria Jones that I really started to interrogate the United States Constitution. There's no doubt that the founding fathers and the signers of the Declaration of Independence were not thinking of me or anyone who looked like me. But this is why amendments exist. This nation has changed, and the people who call it home have evolved to include nearly every nationality and race on the planet. In the past, legislators and supreme court justices have fought to interpret the constitution in ways that are inclusive of all American citizens. However, in recent years, rulings have been overturned according to new interpretations that are slowly chipping away at our rights.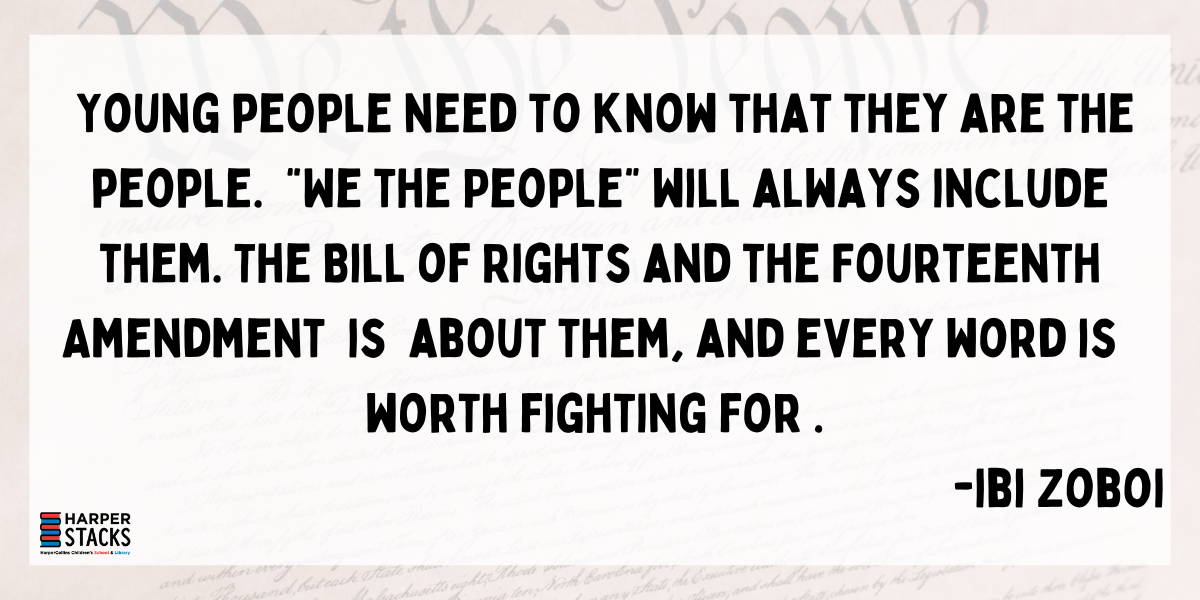 Young people need to know that the role of the Supreme Court is to interpret the constitution. This founding document needs to be read, analyzed, and placed within the context of evolving ideas and shifting demographics in order to better serve the people. Young people need to know that they are the people. "We the People" will always include them. The Bill of Rights and the Fourteenth Amendment is about them, and every word is worth fighting for.  
The United States Constitution should be required reading in schools. This founding document should be framed and placed in front of classrooms in the same way that the American flag is displayed in front of schools. It should be a constant reminder for all students that they belong here; that even though the founding fathers may not have had them in mind, they are still human and deserve all the rights afforded to every human—life, liberty, and the pursuit of happiness.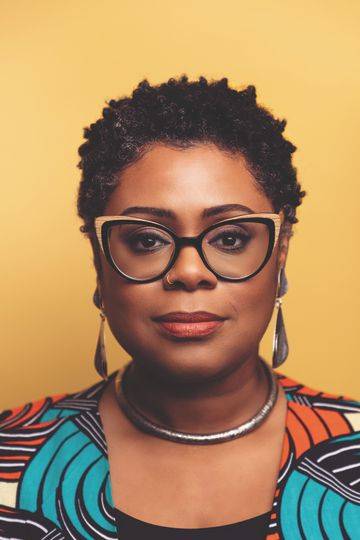 Ibi Zoboi holds an MFA from Vermont College of Fine Arts. Her novel American Street was a National Book Award finalist and a New York Times Notable Book. She is also the author of Pride and My Life as an Ice Cream Sandwich, a New York Times bestseller. She is the editor of the anthology Black Enough. Born in Haiti and raised in New York City, she now lives in New Jersey with her husband and their three children. You can find her online at www.ibizoboi.net.
"Zoboi artfully introduces each chapter through an epigraph, each a quote either altered to center or by Black women, and structures the book by article, ultimately creating the Constitution of Nigeria Jones. These stylistic choices echo the themes of Black girlhood and intersectionality seamlessly woven throughout Nigeria's story. A beautifully constructed portrait of one young woman growing into her own that will move readers to deeply consider the very same questions Nigeria must answer for herself."
  — School Library Journal (starred review)
"This book calls for deep discussions about the roles of Black women in the Black freedom struggle as well as the role of young people in these movements…. An opportunity for teen readers to begin grappling with their own ideas of what the revolution looks like."
  — Horn Book (starred review)
"Through Nigeria's powerfully resonant first-person voice, Zoboi's mesmerizing storytelling soars."
  — Publishers Weekly (starred review)
"An emotional journey…. It is through this story that we see the multilayered truth of Black identity."
  — ALA Booklist
"[Nigeria's] personal journey toward emotional and radical self-honesty shapes this superb story.… A thoughtful reflection of real multilayered freedom struggles within Black diasporic communities. A strong declaration for supporting, loving, and empowering all Black women everywhere."
  — Kirkus Reviews
"An elaborate structure and ideological boldness truly set Zoboi's novel apart."
  — Bulletin of the Center for Children's Books
---