International Women's Day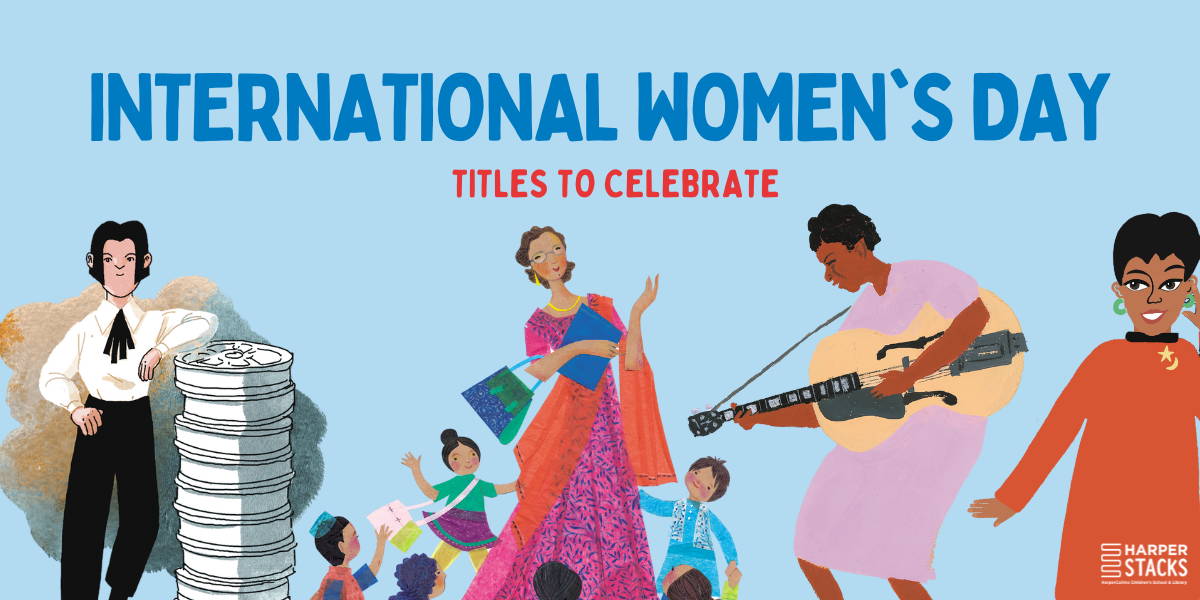 From Left to Right: Lotte Reiniger (Illustrated by Matt Schu), Maryam Faruqi (illustrated by Hoda Hadadi), Sister Rosetta Tharp (illustrated by R. Gregory Christie), and Nichelle Nichols (illustrated by Lauren Semmer).


On International Women's Day, we honor not only the countless women throughout history who have changed the world, but also everyone still fighting for women's rights today. From teachers, to actresses, to authors, we have a great selection of non-fiction books to connect your readers to some amazing women and the impact they've had on all our lives. 
Great Books to Celebrate Women's History Month
| | |
| --- | --- |
| | |
| When Nichelle Nichols portrayed Uhura in Star Trek, she inspired viewers to dream of a future where Black women could hold positions of power and be treated with equality and respect. | Sister Rosetta Tharpe is often referred to as the "Godmother of rock and roll" due to her unique use of electric guitar in her gospel music recordings. |
| | |
| Maya Angelou was a critically-acclaimed poet and civil war activist best known for her memoir I Know Why the Caged Bird Sings. | Long before Walt Disney, a young woman revolutionized the landscape of animation using light, a pair of scissors, and her imagination. Lotte Reiniger used silhouette animation to create the first feature-length animated film in 1926. |
| | |
| Henny Sinding was just 22 years old when she courageously helped smuggle hundreds of Jewish families in occupied Denmark to safety in Sweden during the Holocaust. | Maryam Faruqi was the founder of the Happy Home Schools, which provided education to thousands of girls across India and Pakistan at a time when girls weren't encouraged to go to school. Maryam was a trailblazer for women's education and inspired the author, her granddaughter, to tell her story of challenges and triumphs. |
| | |
---