Behind the Book: Kozo the Sparrow
The enchanting tale of Kozo the Sparrow is a heartfelt story of a young boy and a baby bird, crafted by the renowned Caldecott medalist, Allen Say. This book is based on an actual incident from Say's childhood in post World War II Japan and it beautifully explores themes of bullying, empathy, and the profound connection between humans and animals. Accompanied by Say's signature detailed illustrations, this narrative will captivate readers of all ages, adults included!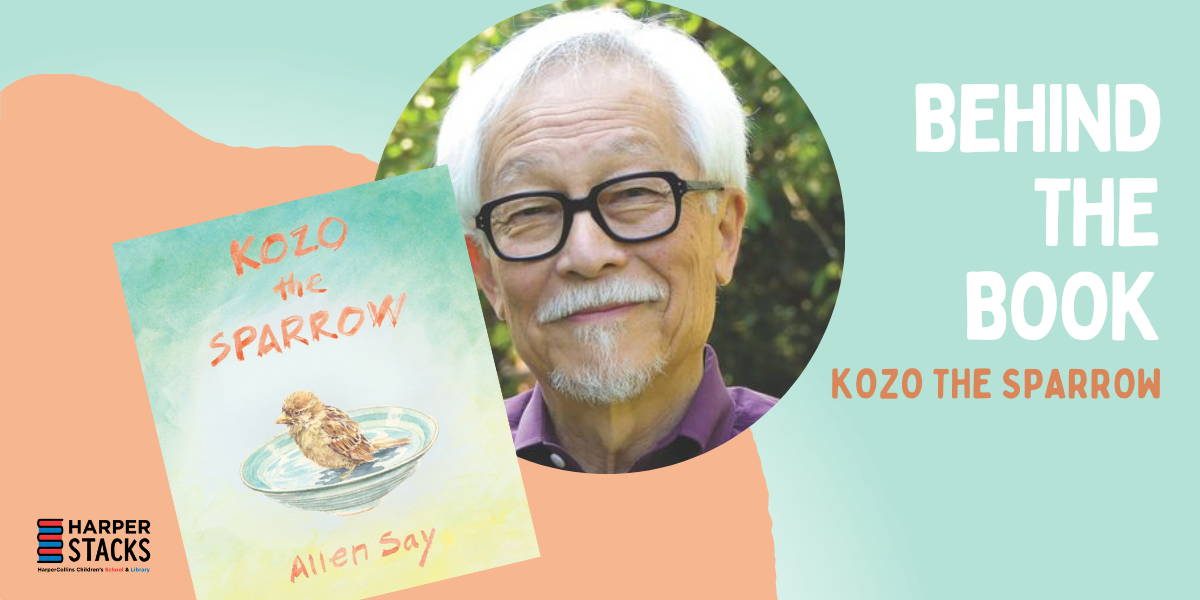 "This poignant . . . narrative navigates complex themes of friendship, loneliness, kindness, and bravery. A deeply personal tale that underscores the power of kindness."
  — Kirkus Reviews
"Say offers a tender narrative about a youth who saves a baby sparrow from a group of village bullies. Softly colored pen, ink, and watercolor vignettes give delight to the brief relationship between child and sparrow."
  — Publishers Weekly
"The narrative gently relates the progression of [Kozo and the boy's] mutually rewarding relationship and the meaningfulness of care and kindness, themes furthered in Say's soft, realistic, and expressive watercolor illustrations. Say's endnote provides story background and context, including about growing up in post-WWII Japan and the real-life Kozo."
  — Booklist
"Say's pen, ink, and watercolor illustrations depict with equal clarity both the rural Japanese setting and the young protagonist's quiet determination and devotion. An author's note closes the affecting book."
  — Horn Book Magazine
About the Author and Illustrator
Allen Say was born in Yokohama, Japan, and came to the United States when he was sixteen. His many treasured books for children include Tree of Cranes, Allison, and the Caldecott Medal–winning Grandfather's Journey. He lives in Portland, Oregon.
---