Top of the Stacks: Middle Grade Nonfiction
We've gathered a few of our favorite middle grade nonfiction titles for you to use in your classroom or library. Non-fiction books can take on a variety of formats, and here we have something for every reader from a free-verse account of the true story which inspired Lois Lowry's Number the Stars to a collection of biographies on Asian American and Pacific Islanders. Read on to see which you should read first!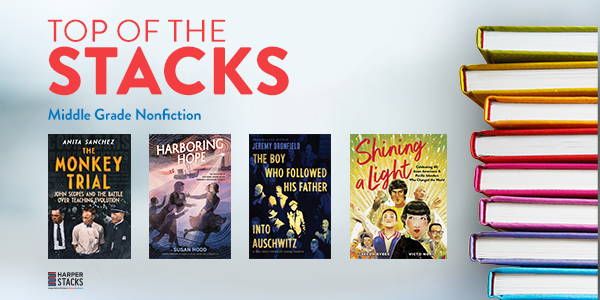 ---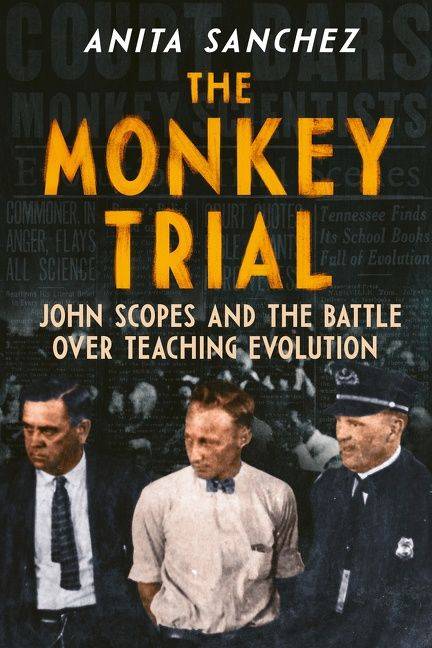 Revealing little-known facts about the fight to teach evolution in schools, this riveting account of the dramatic 1925 Scopes Trial (aka "the Monkey Trial") speaks directly to today's fights over what students learn, the tension between science and religion, the influence of the media on public debate, and the power of one individual to change history.
Arrested? For teaching? John Scopes's crime riveted the world, and crowds flocked to the trial of the man who dared to tell students about a forbidden topic—evolution.
The year was 1925, and discussing Darwin's theory of evolution was illegal in Tennessee classrooms. Lawyers wanted to challenge the law, and businessmen smelled opportunity. But no one imagined the firestorm the Scopes Trial would ignite—or the media circus that would follow.
As reporters, souvenir-hawking vendors, angry protestors, and even real monkeys mobbed the courthouse, a breathless public followed the action live on national radio broadcasts. All were fascinated by the bitter duel between science and religion, an argument that boiled down to the question of who controls what students can learn—an issue that resonates to this day.
Through contemporary visuals and evocative prose, Anita Sanchez vividly captures the passion, personalities, and pageantry of the infamous "Monkey Trial," highlighting the quiet dignity of the teacher who stood up for his students' right to learn.
---
The inspirational true story of how twenty-two-year-old Henny Sinding courageously helped smuggle hundreds of Jewish families in occupied Denmark to safety in Sweden during the Holocaust. A middle grade nonfiction novel-in-verse by award-winning author Susan Hood.
It wouldn't be easy, but they had to try.
It was their only chance to survive.
In 1943, Henny Sinding, only twenty-two years old, and the crew of Gerda lll, a lighthouse supply boat, risked everything to smuggle their Jewish compatriots across the Øresund strait to safety in Sweden during World War ll. In Henny's words, "It was the right thing to do so we did it. Simple as that." But what happened when their operation's cover was blown and it was Henny's turn to escape?
This incredible true story in-verse about courage, community, humanity, and hope is perfect for fans of Lifeboat 12, Alias Anna, and Alan Gratz.
Includes extensive back matter with primary sources, additional information, further reading, and photographs.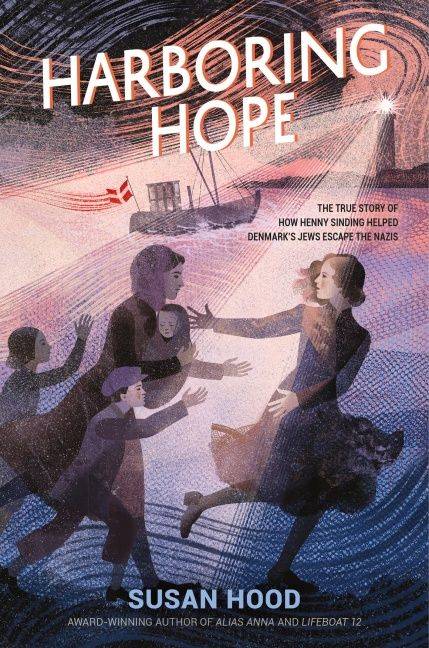 ---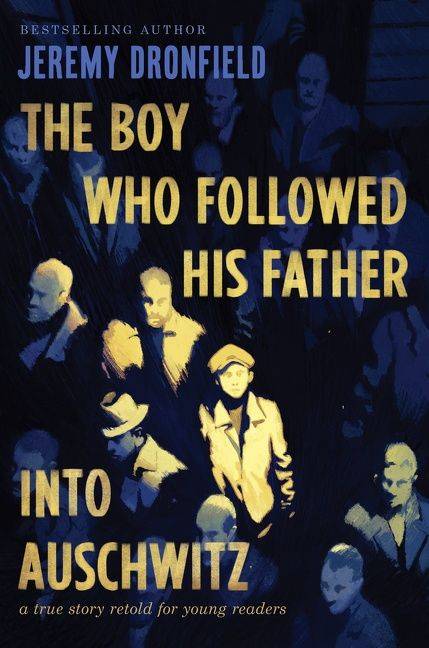 This powerful, moving middle grade adaptation of the adult international bestselling narrative nonfiction book The Boy Who Followed His Father into Auschwitz shines a light on the true story of two brothers who experienced the atrocities of the Holocaust in very different ways.
Fritz Kleinmann was fourteen when the Nazis took over Vienna. Kurt, his little brother, was eight. Under Hitler's brutal regime, their Austrian-Jewish family of six was cruelly torn apart.
Taken to Buchenwald concentration camp, Fritz and his Papa, Gustav, underwent hard labor and starvation. Meanwhile, Kurt made the difficult voyage, all alone, to America, to escape the war.
When Papa was ordered to the infamous Auschwitz concentration camp, Fritz—desperate not to lose his beloved father—insisted he must go too. Together, they endured countless atrocities to survive.
Jeremy Dronfield authentically and accurately captures this family tale of bravery, love, hope, and survival with the help of extensive research and primary sources like Gustav's diary and interviews with family members. Maps, black-and-white photos, a timeline of events, a glossary, and more are included.
---
A collective biography of 40 influential Asian Americans and Pacific Islanders, from Kalpana Chawla to The Rock to Tammy Duckworth, whose historical contributions readers may not know but whose light shines on, with stunning illustrated portraits by Hugo Award nominee Victo Ngai.
Meet forty people who helped change the world in countless ways in this beautifully illustrated collective biography.
From scientists to sports stars, aerospace engineers to artists, every person shines in this collection. Dynamic portraits portray each person with bold colors and clever, precise details. Each biography celebrates the determination and courage of people who were on the forefront of changing society.
Using their specific talents, each individual fought for the space for people of Asian and Pacific Islander descent to be seen and treated with dignity and respect. Their important legacy lives on today.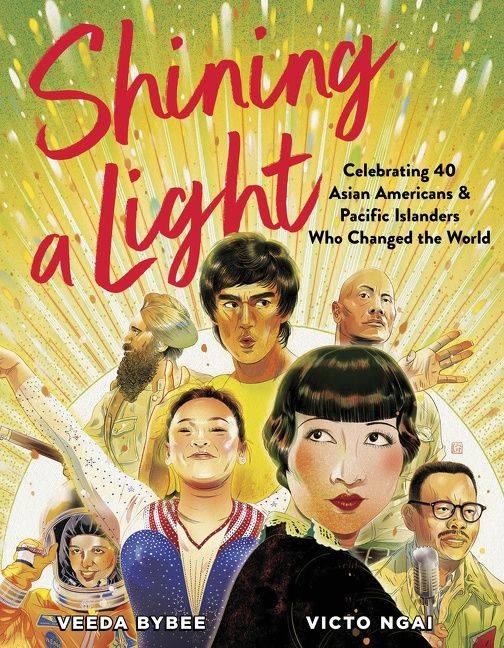 ---