Behind The Book: Money Out Loud by Berna Anat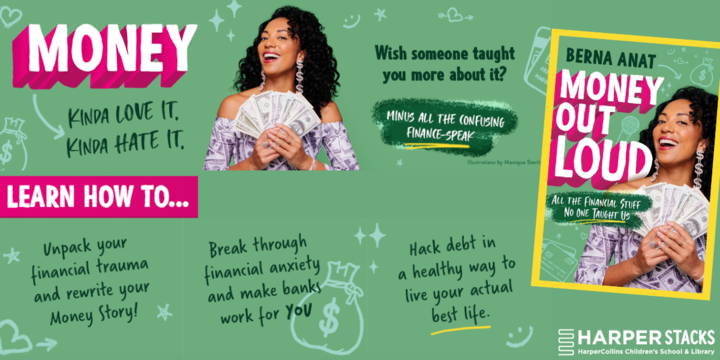 Wait. So no one taught you about money, either? Let's figure this me$$ out together.
In this illustrated, deeply unserious guide to money, Berna Anat—aka the Financial Hype Woman—freaks out her immigrant parents by doing the unthinkable: talking about money. Loudly.
Because we're done staying silent, confused, and ashamed about our money. It's time to learn about all the financial stuff that always felt like it wasn't meant for us and figure out how to survive—and thrive. Like:
How to actually start budgeting, saving, and investing (without all the confusing finance-ese)
How our traumas shape our most toxic money habits—and how to change to new patterns
How to navigate a garbage system that has excluded marginalized folks for too long
How to use money to fund your biggest dreams
No more keeping our money on mute. It's time to grab the mic.
For teens who have no idea where to start with their money, here's a quick intro from Berna's YouTube channel. Once you've decided to take control of your money and your budget, grab Money Out Loud for even more tips and tricks.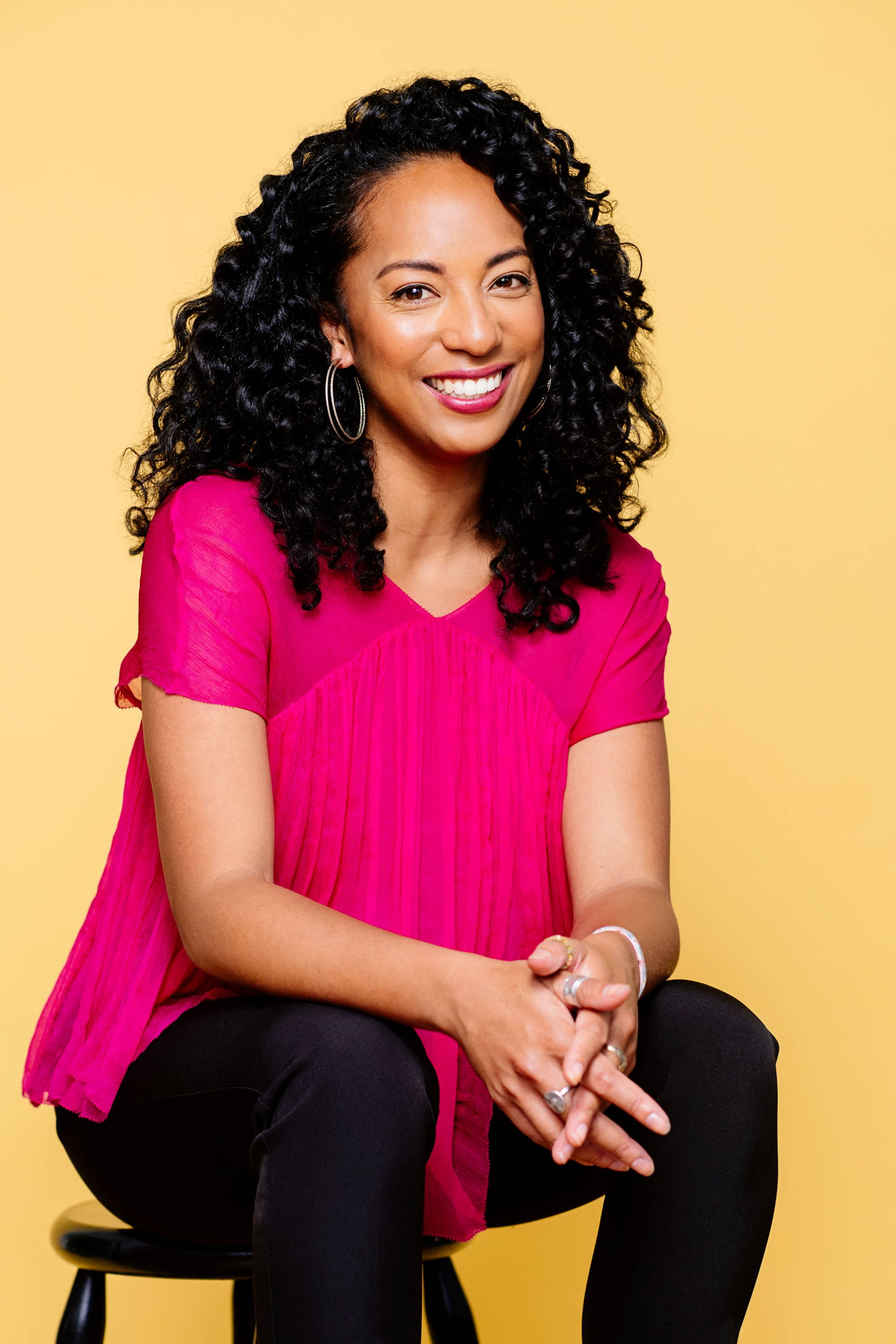 Berna Anat is an award-winning producer, speaker, podcast host, and Financial Hype Woman—which is her made-up way of saying she creates financial education media all over the internet. Berna's work has been featured on platforms such as Forbes, the New York Times, and BuzzFeed. You can find her online at @heyberna on all platforms and at heyberna.com.
---
Praise for Money Out Loud
"A reassuring guide to financial literacy, including reducing anxiety, getting out of debt, saving, and perhaps even changing the world. An outstanding personal finance book that reads like a fun conversation with a smart friend."
  — Kirkus Reviews (starred review)
"In addition to covering the basics (financial habits, aka "Your Money Story," budgeting, bank accounts, savings, debt, credit, student loans, investing, and financial activism), [Anat] explores topics not often mentioned in other finance books, such as the financial impact of systemic inequity that exists for Black and brown folks, advice for the undocumented, mutual aid funds, land tax, and socially responsible investing. A refreshing, honest, useful tell-it-like-it-is financial guide."
  — Booklist (starred review)
"Money Out Loud belongs in every classroom, every new grad gift list, and in my opinion, every bookshelf no matter your age. Berna has a way of breaking down financial concepts that speaks to the inner kid and grown-up in all of us. You'll definitely want to buy two copies: One for someone you want to inspire, and one for yourself, so you can start (or restart) your financial journey together."
  — Tiffany Aliche, New York Times bestselling author of Get Good With Money
"Berna Anat has captured the humanity of personal finance, proving that money doesn't have to be a heartless and dusty affair. This book will speak to a new generation of wealth builders, including those who belong to communities of color that have long been ignored by the financial industry."
  — Delyanne Barros, host of CNN's Diversifying
"Berna Anat is everybody's fun, money savvy auntie, helping you shake your imposter syndrome and hype yourself up. A true supporter of women and BIPOC, she blends sass with savings, and charisma with career, to help make money fun again."
  — Vivian Tu, Founder and CEO of Your Rich BFF
---