Read on to hear about some amazing new books for children and teens hitting shelves on October 24!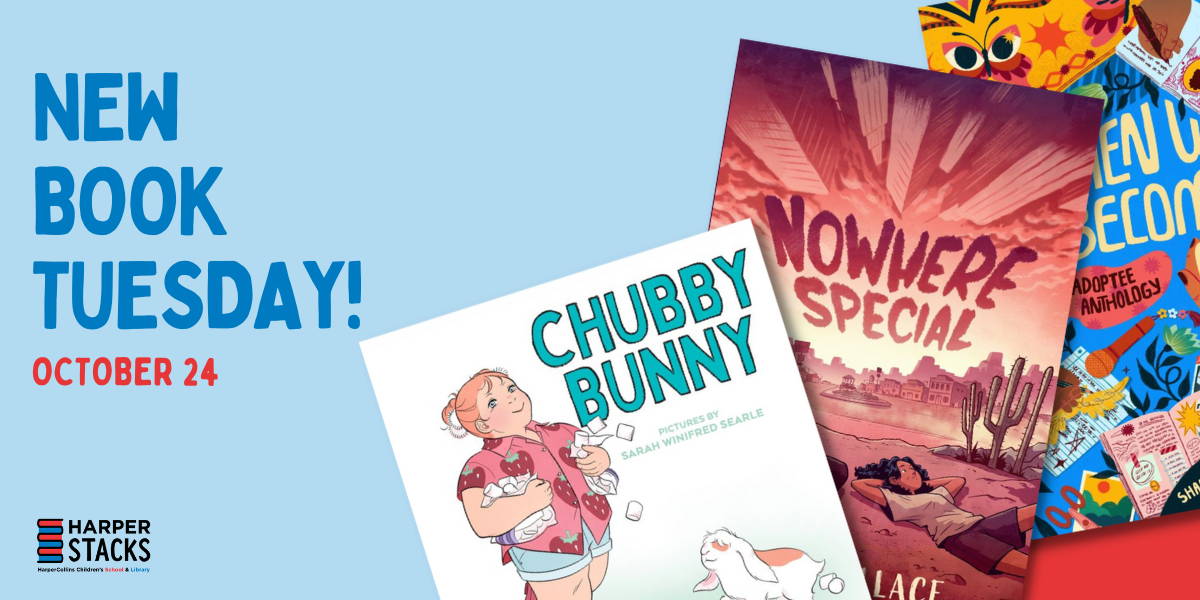 Barbara "Bunny" Binks comes from a long line of Barbaras, that started with her mother and grandmother. She loves putting her hair up in "bunny buns," playing with her rabbit Ralph, and eating marshmallows.
Then one day, she participates in her favorite marshmallow eating contest at field day called "Chubby Bunny," and her classmates start teasing her.
But with a little help from another Barbara, Bunny figures out a very sweet solution.
There is no universal adoption experience, and no two adoptees have the same story. This anthology for teens edited by Shannon Gibney and Nicole Chung contains a wide range of powerful, poignant, and evocative stories in a variety of genres.
These tales from fifteen bestselling, acclaimed, and emerging adoptee authors genuinely and authentically reflect the complexity, breadth, and depth of adoptee experiences.
This groundbreaking collection centers what it's like growing up as an adoptee. These are stories by adoptees, for adoptees, reclaiming their own narratives.
---