Read on to hear about some amazing new books for children and teens hitting shelves on May 9!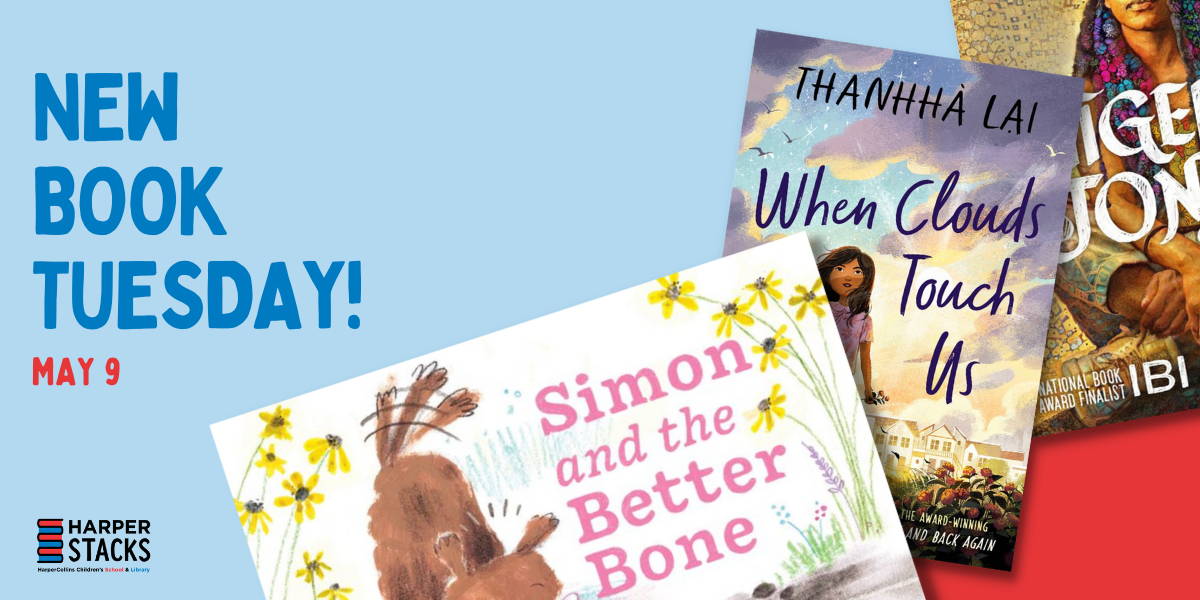 ---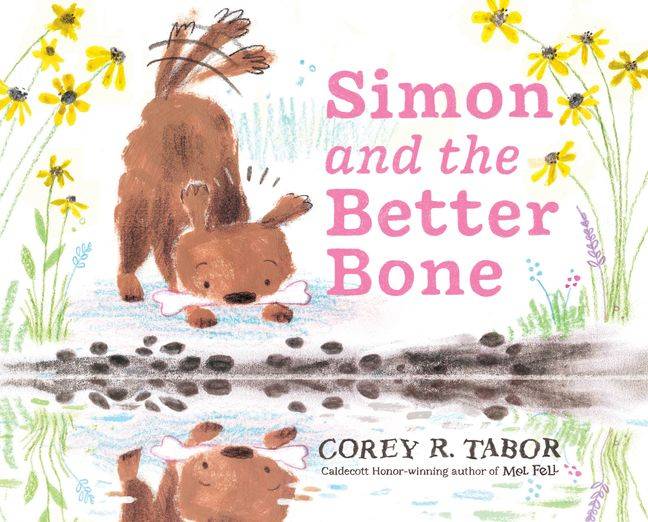 Using the same innovative format as his Caldecott Honor winner, Mel Fell, Corey R. Tabor reimagines Aesop's "The Dog and His Reflection" in a clever, charming tale of empathy and generosity. 
One day, down by the pond, Simon meets another dog just like him.
And that dog has a bone just like his, only better!
How will Simon ever get him to trade, when the other pup knows all the same tricks?
---
Snake loves art class—until his project is a disaster, and he makes a terrible mistake that hurts a friend. How will Snake fix his mistake? Acclaimed author-artist Sarah Kurpiel's Snake's Big Mistake is a picture book about art, friendship, apologizing, and forgiveness.
For weeks, Snake has looked forward to sculpting the most spectacular clay pot in art class. But when his pot breaks and his teacher confuses Snake's pot with Turtle's, Snake takes home Turtle's masterpiece to show his family and pretends that he made it. Now, Snake will have to craft a way to repair a broken pot and a broken friendship.
Combining a sensitive, thoughtful text and irresistible illustrations, acclaimed author-illustrator Sarah Kurpiel centers emotions that young readers can easily identify with, such as anxiety, guilt, regret, and embarrassment. Snake's Big Mistake—a companion to Elephant's Big Solo—is an excellent choice for social and emotional learning, as well as story-time sharing.  
---
Inspired by the author's own childhood, this stunning novel in verse, sequel to the award-winning #1 bestseller Inside Out and Back Again, picks up two years after Hà and her family arrive in Alabama as refugees from the Việt Nam War.
Hà and her family have worked hard to make a life for themselves in the US, but it hasn't come easy. Hà has only just started to feel settled when Mother decides that the family will move to Texas for a new job.
Hà knows how hard starting over is and doesn't want to have to do it again. But sometimes even an unwanted change can bring opportunity, new friends, and a place to call home.
This lyrical and compelling sequel to the National Book Award Medalist and Newbery Honor winning, #1 New York Times bestselling novel Inside Out and Back Again follows Hà and her family through another year of upheaval, growth, and love.
---
From the beloved author of Posted comes the story of Zeke Stahls—a thoroughly average twelve-year-old who somehow finds himself in a competition to be named the World's Greatest Kid.
Zeke Stahls is not the best kid in the world. Some days he struggles just to be good. He'd rather be pulling pranks than doing extra credit, and he's too busy performing experiments on his little brother, Nate, or tormenting his older sister, Jackie, to volunteer for charity.
Which is why Zeke and his entire family are shocked when they receive word that he has been selected as a contestant in an online competition to find the World's Greatest Kid.
Zeke has no idea how he was chosen for this, and he knows that measuring up to the other nominees--a saintly lineup of selfless, charming and talented do-gooders with photogenic smiles and hearts of gold--is hopeless. Still, with a $10,000 cash prize on the line, and Zeke's mom struggling to hold the family together on her single-parent salary, he decides to give it his best shot.
As Zeke concocts various plots to show the world just how "great" he is, however, he finds himself wondering what that word even means, and who gets to decide. And what kind of kid he wants--and needs--to be.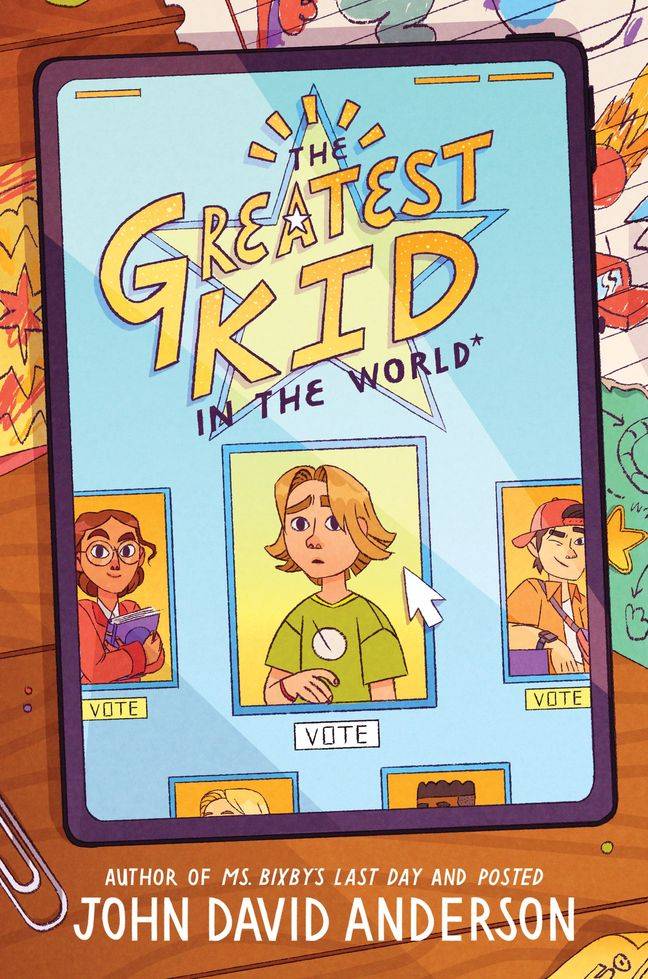 ---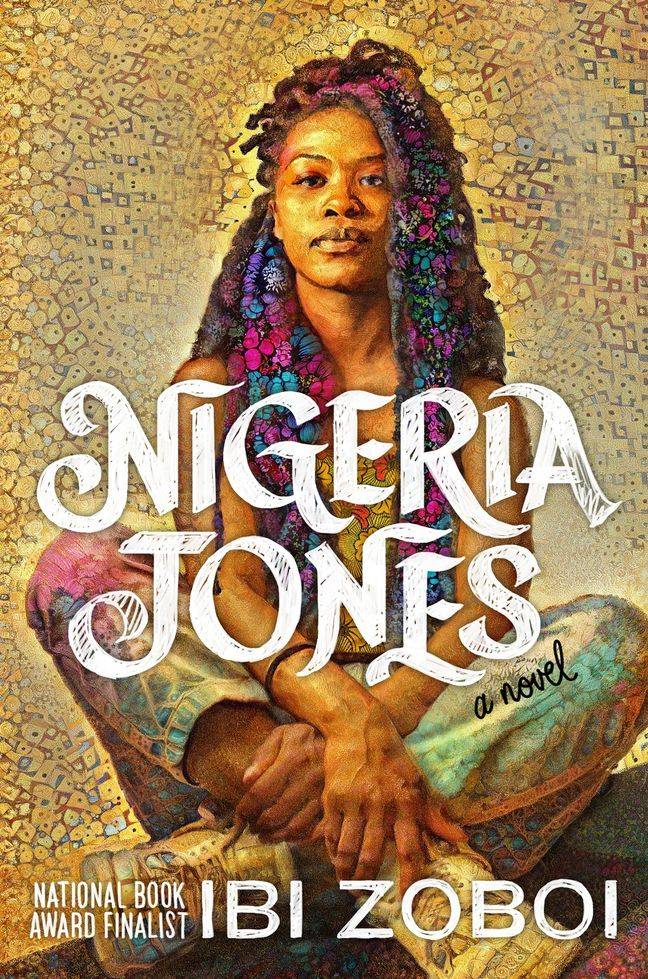 From Ibi Zoboi, bestselling, award-winning author of American Street and co-author of Punching the Air, comes a bold new YA coming-of-age story, which explores race, feminism, and complicated family dynamics.
Warrior Princess. That's what Nigeria Jones's father calls her. He has raised her as part of the Movement, a Black separatist group based in Philadelphia. Nigeria is homeschooled and vegan and participates in traditional rituals to connect her and other kids from the group to their ancestors. But when her mother—the perfect matriarch of their Movement—disappears, Nigeria's world is upended. She finds herself taking care of her baby brother and stepping into a role she doesn't want.
Nigeria's mother had secrets. She wished for a different life for her children, which includes sending her daughter to a private Quaker school outside of their strict group. Despite her father's disapproval, Nigeria attends the school with her cousin, Kamau, and Sage, who used to be a friend. ­There, she begins to flourish and expand her universe.
As Nigeria searches for her mother, she starts to uncover a shocking truth. One that will lead her to question everything she thought she knew about her life and her family.
---
From the Stonewall Honor–winning author of Like a Love Story comes a sweeping story of three generations of boys in the same Iranian family.
2019. Moud is an out gay teen living in Los Angeles with his distant father, Saeed. When Moud gets the news that his grandfather in Iran is dying, he accompanies his dad to Tehran, where the revelation of family secrets will force Moud into a new understanding of his history, his culture, and himself.
1978. Saeed is an engineering student with a promising future ahead of him in Tehran. But when his parents discover his involvement in the country's burgeoning revolution, they send him to safety in America, a country Saeed despises. And even worse—he's forced to live with the American grandmother he never knew existed.
1939. Bobby, the son of a calculating Hollywood stage mother, lands a coveted MGM studio contract. But the fairy-tale world of glamour he's thrust into has a dark side.
Set against the backdrop of Tehran and Los Angeles, this tale of intergenerational trauma and love is an ode to the fragile bonds of family, the hidden secrets of history, and all the beautiful moments that make us who we are today.
---
---