Read on to hear about some amazing new books for children and teens hitting shelves on September 19!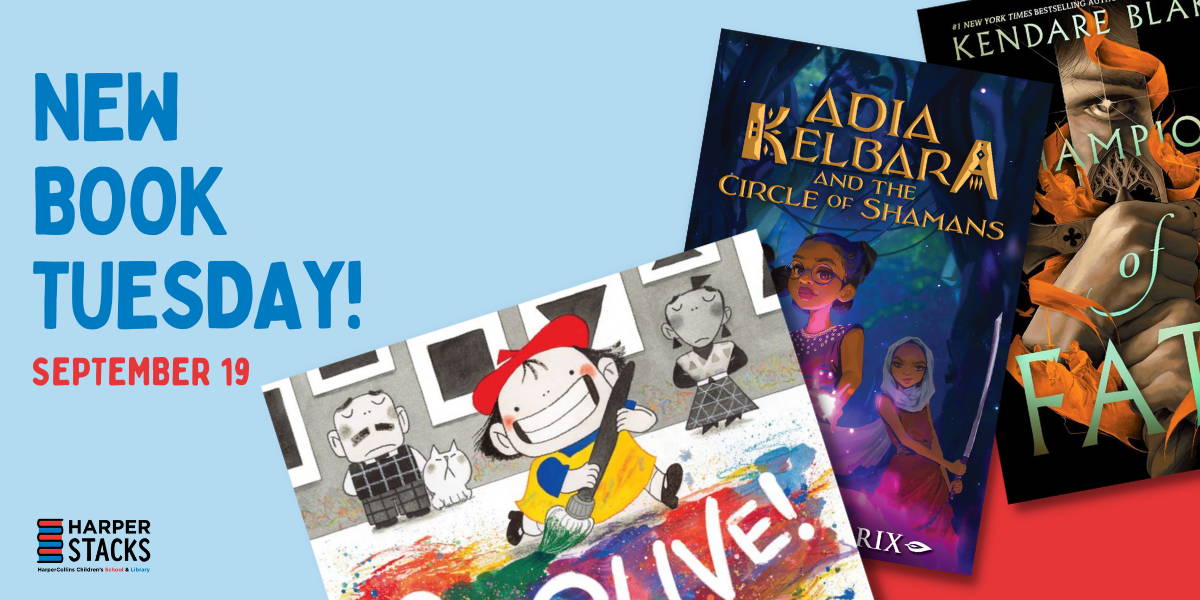 A poetic, heartwarming ode to the small, defining moments of a boy's life, by a brilliant new debut and a Caldecott Honoree. For fans of Last Stop on Market Street. Early morning wakeups and homemade...
A poetic, heartwarming ode to the small, defining moments of a boy's life, by a brilliant new debut and a Caldecott Honoree. For fans of Last Stop on Market Street. 
Early morning wakeups and homemade pancakes,
Raucous bus rides and schoolyard games,
Family games and bedtime rituals…
These are the small moments that shape a child's day. I'm From is an invitation into the vivid world of one small boy, a poetic account of all the people and places and things that shape who he is and define where he is from.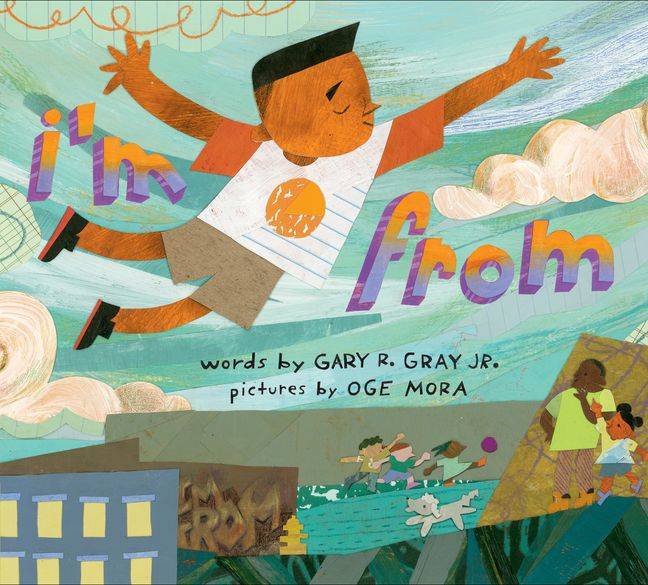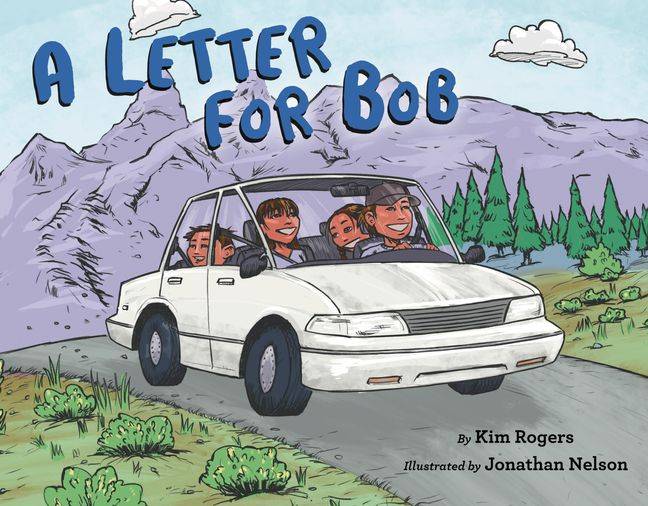 With humor and heart, and brought to life by Jonathan Nelson's warm, distinctive artwork, Kim Rogers's A Letter for Bob celebrates the treasured cars that carry us through our most meaningful childhood moments.
Ever since the day Mom and Dad brought Bob home from the car dealership, Bob has been a part of Katie's family.
Bob has taken them all over, from powwows to vacations to time spent with faraway family. Bob has been there in sad and scary times and for some of the family's most treasured memories.
But after many miles, it's time for the family to say goodbye to Bob…
This humorous and tender story about a beloved family car—and all the stories and love carried along for the ride—will appeal to every kid whose family has owned a special car!
If you could choose to be a god forever, would you do it?
Every winter solstice, today's earthly descendants of Greek gods, nymphs, and muses must visit Mount Olympus to preserve their near-god status. Until Dorothy's mother refuses to go, sealing her fate and dying a human death shortly after. In retaliation, the gods release an ultimatum: return to the heavens as gods or live as humans on earth. Everyone must now make a choice.
Dorothy is already at the bottom of the godly chain as the descendant of the infamous Pandora. Without her mother, the rest of Dorothy's world becomes quieter, stiller—and her grief threatens to consume her.
Apple, on the other hand, is the beloved descendant of Zeus and Hera. She is the most popular girl in school and knows she must maintain a perfect facade or risk ruining the family name.
The two girls couldn't be more different, but their mothers were best friends, and now they finally grow closer, too. Yet as the solstice nears, Apple's fear of losing Dorothy causes her to make a choice for them that changes everything—and the consequences are great. Will Apple and Dorothy be able to fix their friendship? Will they even choose the same path?
Olympus or earth?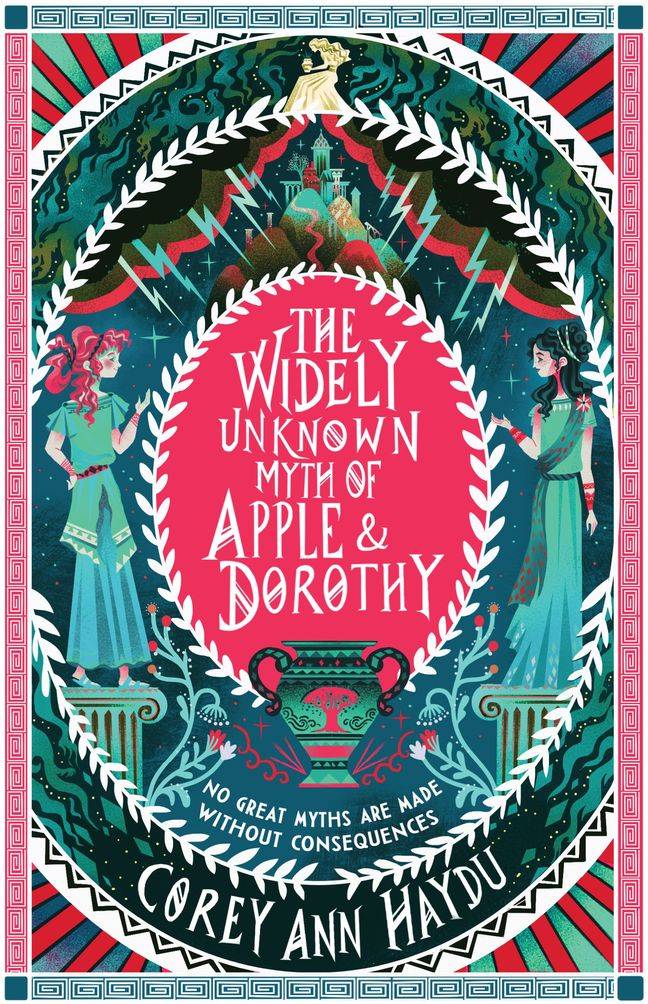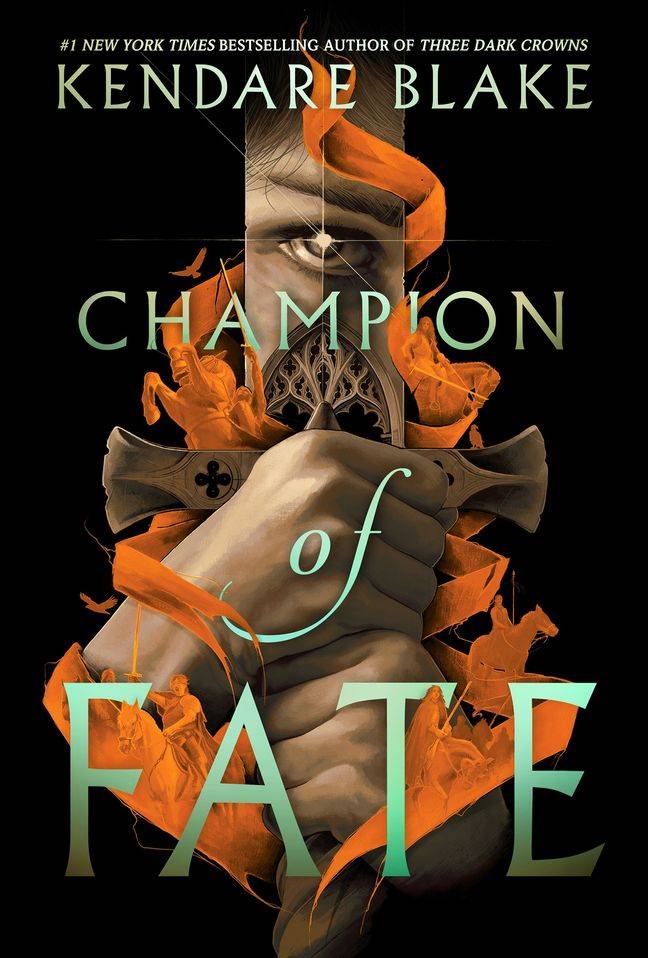 #1 New York Times bestselling author Kendare Blake is back with an epic duology starter that follows a young woman training to join a fabled order as she attempts to lead a hero to his critical first victory. A must-read for fans of Alexandra Bracken and Victoria Aveyard.
Aristene are an order of mythical female warriors. Though heroes might be immortalized in legends, it's the Aristene who guide their paths to victory. They are the Heromakers.
Raised by the order after being orphaned, Reed grew up surrounded by her future sisters-in-arms and the incredible stories of their quests. She's been counting the days until her initiation, and now one final test stands in her way: shepherding her first hero to glory on the battlefield. Succeed, and her place in the order is secured. Fail, and she'll be cast out of the only home she's ever known.
But Reed didn't count on Hestion, her assigned hero, being both infuriating and intriguing. When their strategic alliance turns into something more, it forces Reed to question the cost of becoming an Aristene. As battle looms and fate hangs in the balance, Reed must make an impossible choice: her hero or her order.
---