Pressing Reset on my Childhood: Author Guest Post by Phil Stamper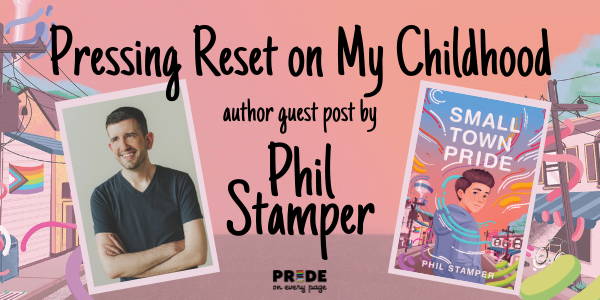 ---
---
The video game Stardew Valley has a simple premise: you've quit your day job and moved to a farmhouse passed onto you by your grandfather. You start your new life as a farmer and start to get to know the rest of the townspeople. As you go through the game's charming small-town events—the Egg Festival in spring, the Stardew Valley Fair in fall, for example—the other community members warm up to you.
---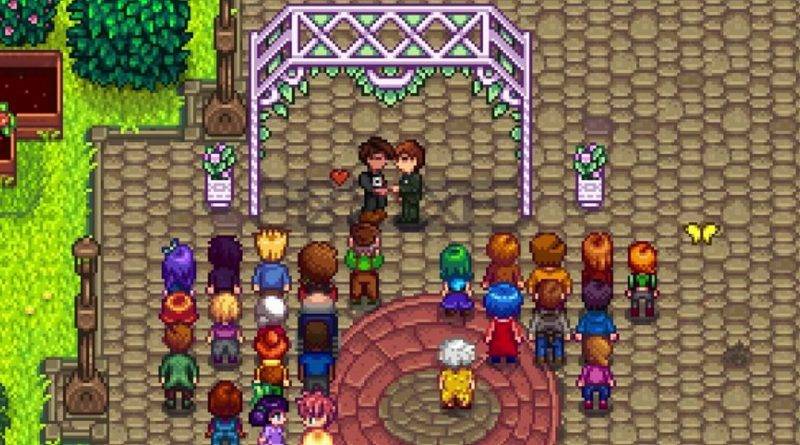 ---
You move through this new life of farming, exploring caves, and fishing, all while getting closer to your neighbors. Eventually, you can choose to share your digital life with one of the many "marriable" characters. Once you propose, a huge wedding is thrown in the town square, and all the other townspeople are in attendance. When I attended my own Stardew Valley wedding, a few years ago, I was struck by what should have been an obvious realization: not a single one of these fictional small town villagers cared that my character, a guy, had romanced and ultimately wed another guy.
Let's go back a bit. As a kid growing up in a rural farming village, video games were my life. I liked reading books too, of course, but to me there was no better form of escapism than turning on my Nintendo 64 or Playstation 2 and living in these fun, wild fantasy worlds so far outside of my own. These worlds became a temporary home for me, while I waited for my "real life" to begin—one far away from my small, closed-minded hometown, in a city where I could finally be myself. Like so many other (secretly) queer kids, it felt like the only way I could ever find acceptance was to leave.
But something happened to me while I was playing Stardew Valley. My character was standing next to his complicated, sulky (but ultimately sweet) new husband, Shane. They were holding hands, the whole town was celebrating, but in real life, I started crying. Crying! Over some pixels. There aren't many times I get emotional while reading, watching movies, or playing video games, but something about the small-town acceptance in that scene moved me to tears, and made me wonder what would have happened if 12-year-old Phil got to see this play out, in a virtual farm town not so dissimilar from his. Would he be able to see himself living—no, thriving—as a gay boy in a farm town?
In Small Town Pride, my debut middle grade novel, 12-year-old Jake ultimately throws his rural Ohio village's first ever Pride festival. After Jake comes out, his dad hangs this comically huge pride flag in his yard, and Jake feels all eyes on him when some of the other residents start feeling uncomfortable by this display of Pride. But, instead of taking down the flag or hiding from the controversy, Jake decides to team up with his friends and family and fight for acceptance.
While writing the book, I got to tap into everything I loved about small town life and reimagine my own upbringing. Like me, the fictional Jake grew up assuming he'd one day have to leave Barton Springs, Ohio, to truly find acceptance. But after he gets inspired by his own farming simulation game Songbird Hollow, he realizes that maybe he's not the one who needs to move or change—maybe the closed-minded people who live in his town just need to make space for him.
This was a departure for me. In my YA books—The Gravity of Us, As Far As You'll Take Me, and Golden Boys—the main characters leave their hometowns within the first few chapters. I love writing stories where characters are uprooted and thrown into unusual environments, so it makes sense that it's a theme of so many of my books. But with Small Town Pride­, I got to take the perspective of someone who feels pressured to one day leave, but he instead puts his foot down and tries to make space for himself and others like him.
Will everyone in Jake's hometown fully support him? Probably not. But through the story he is able to find allies who do, other members of the LGBTQ+ community who stand by him, and he learns firsthand how queer people can not only survive in small towns, but thrive there too.
I'll be honest: it's a challenging time for kids and teens everywhere, especially those living in rural areas. In a recent survey reported on by Forbes, more than 75% of LGBTQ+ high schoolers reported feeling hopeless during the last few years. Between the pandemic, seemingly endless book bans, and laws targeting LGBTQ+ students and their families, it's hard to feel hope. But books (and video games, for that matter!) have always been a safe refuge for queer kids and teens, and seeing people like yourself thriving is critical to having hope for your own future.
If you're an adult in a small town, do whatever you can to make sure queer kids know they're valid and protected. If you're a kid or teen in a small town, just know you're not alone. As much as small towns make you feel like you're the only "different" person around, it's simply not true. And if you still feel like you need to move to a big city to find acceptance, then go for it. But if you don't want to leave, then I hope you'll be inspired by Jake's "small town pride" and that you can help make your community a safe, welcoming place for all.
---
---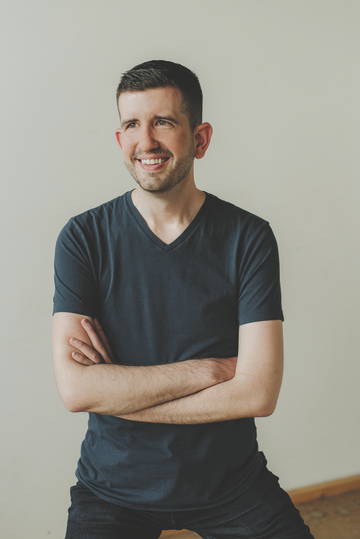 Phil Stamper is the bestselling author of The Gravity of Us, As Far As You'll Take Me, Golden Boys, and other queer books for kids and teens. He currently works in author development for a major book publisher in New York City, where he lives with his husband and their dog. Small Town Pride is his debut middle grade novel. Visit him at philstamper.com.
---
---
Jake is just starting to enjoy life as his school's first openly gay kid. While his family and friends are accepting and supportive, the same can't be said about everyone in their small town of Barton Springs, Ohio.
When Jake's dad hangs a comically large pride flag in their front yard in an overblown show of love, the mayor begins to receive complaints. A few people are even concerned the flag will lead to something truly outlandish: a pride parade.
Except Jake doesn't think that's a ridiculous idea. Why can't they hold a pride festival in Barton Springs? The problem is, Jake knows he'll have to get approval from the town council, and the mayor won't be on his side. And as Jake and his friends try to find a way to bring Pride to Barton Springs, it seems suspicious that the mayor's son, Brett, suddenly wants to spend time with Jake.
But someone that cute couldn't possibly be in league with his mayoral mother, could he?
---
Praise for Small Town Pride
"Stamper evidences his love for village life while acknowledging that life for gay kids can be difficult there. But where there's strife, there's hope, isn't there?"
  — Booklist
"In a heartfelt middle grade debut, Stamper (Golden Boys) traces a gay 13-year-old's arc toward authenticity and queer community in Midwestern America. Drawing from his own childhood experiences and employing sympathetically rendered characters, Stamper keeps the accessible story hopeful with a clear-eyed message of acceptance, inclusion, and bighearted community."
  — Publishers Weekly
"Full of warmth, hope, and joy, Phil Stamper's middle grade debut is an absolute celebration!"
  — Julie Murphy, New York Times bestselling author of Dumplin'
"Small Town Pride is a queer Footloose for the middle grade crowd, with heart, laughs, and a journey that will make readers stand up and cheer. An absolute triumph!"
  — Claribel A. Ortega, award-winning author of Witchlings
"With endearing characters and a timely message of love and acceptance,
Small Town Pride
is a charming story of friendship, family, and living your truth beyond your wildest dreams."
  — Greg Howard, author of The Whispers and The Visitors
"Tender and empowering all at once, Small Town Pride is a story of bravery, friendship, and not only finding one's voice, but using it to make a difference. This is a story I wish I had as a young reader."
  — Ashley Herring Blake, author of Stonewall Honor Book Ivy Aberdeen's Letter to the World
"Small Town Pride captures the complexities of contemporary queer kids with incredible nuance and empathy. So many readers will feel seen in these pages."
  — Chad Lucas, author of Thanks A Lot, Universe and Let The Monster Out
---