Sharing Indigenous Stories
Today is Indigenous Peoples' Day and November is Native American Heritage month! We think the best way to celebrate is with authentic and heartfelt Indigenous stories reflecting the diversity of the Indigenous experience in the United States and Canada. The Heartdrum imprint is dedicated to bringing readers books that represent the present and future of Indian Country and the strength of young Indigenous heroes.
Download our Heartdrum Educators' Guide by clicking below to learn how to use these amazing books in your school or library.
Need more help adding Native American voices to your library? Scroll down to explore some of our favorite titles.
---
Filled with lots of glitter, raised pinkies, and humorous misunderstandings, this second book in the Jo Jo Makoons series is filled with the joy of a young Ojibwe girl discovering her very own special shine from the inside out.
First grader Jo Jo Makoons knows how to do a lot of things, like how to play jump rope, how to hide her peas in her milk, and how to be helpful in her classroom.
But there's one thing Jo Jo doesn't know how to do: be fancy. She has a lot to learn before her Aunt Annie's wedding! Favorite purple unicorn notebook in hand, Jo Jo starts exploring her reservation to find ways to be fancy.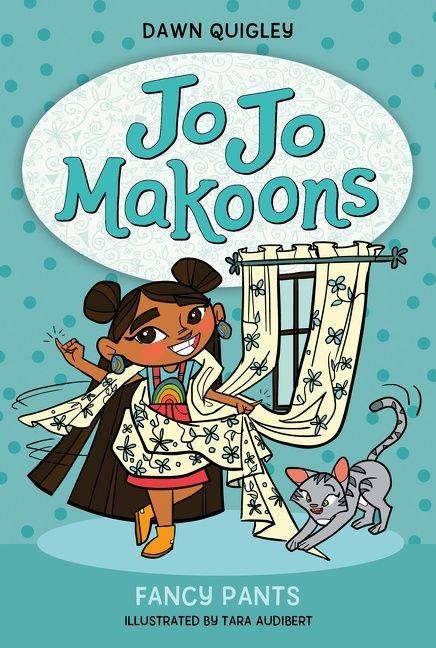 ---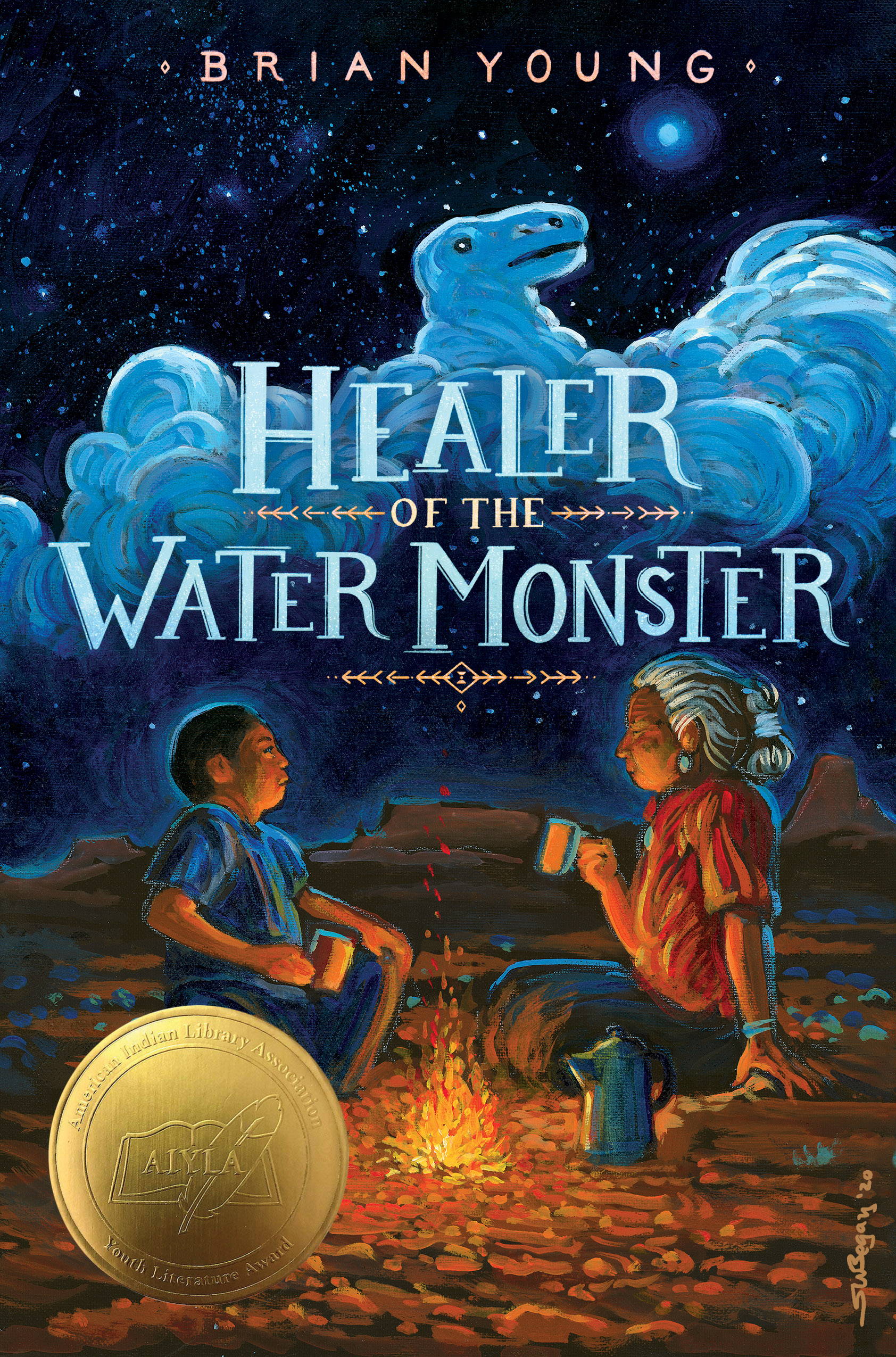 American Indian Youth Literature Award Winner: Best Middle Grade Book!
When Nathan goes to visit his grandma, Nali, at her mobile summer home on the Navajo reservation, he knows he's in for a pretty uneventful summer, with no electricity or cell service. Still, he loves spending time with Nali and with his uncle Jet, though it's clear when Jet arrives that he brings his problems with him.
One night, while lost in the nearby desert, Nathan finds someone extraordinary: a Holy Being from the Navajo Creation Story—a Water Monster—in need of help.
Now Nathan must summon all his courage to save his new friend. With the help of other Navajo Holy Beings, Nathan is determined to save the Water Monster, and to support Uncle Jet in healing from his own pain.
---
Native families from Nations across the continent gather at the Dance for Mother Earth Powwow in Ann Arbor, Michigan.
In a high school gym full of color and song, people dance, sell beadwork and books, and celebrate friendship and heritage.
They will meet far-distant relatives, shadowy spirits, and sometimes one another (plus one scrappy rez dog).
They are the heroes of their own stories.
Featuring stories and poems by: Joseph Bruchac, Art Coulson, Christine Day, Eric Gansworth, Carole Lindstrom, Dawn Quigley, Rebecca Roanhorse, David A. Robertson, Andrea L. Rogers, Kim Rogers, Cynthia Leitich Smith, Monique Gray Smith, Traci Sorell, Tim Tingle, Erika T. Wurth, and Brian Young.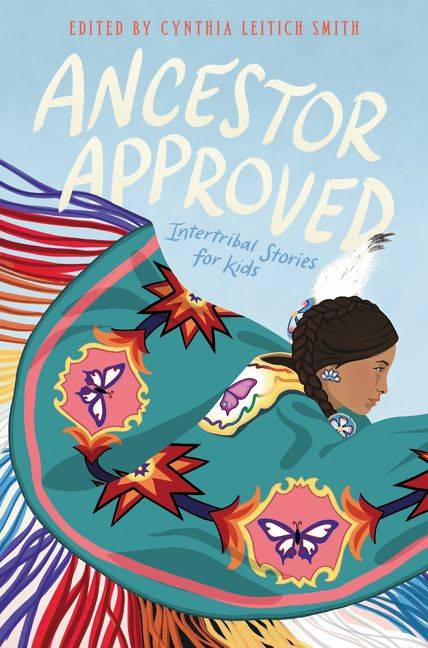 Lily and Wendy have been best friends since they became stepsisters. But now their parents are planning for the family to spend the summer apart. English-born, fanciful Wendy is going with her father to New York City. Sensible Lily, who's Muscogee Creek, is staying behind with her mother in the suburbs of Tulsa. And though they won't say it, both girls are fretting about what this change means for their family, especially for their little brother, Michael.
Little do they know that a mysterious boy has been watching them from the tree outside their window. A boy who intends to take them away from home for good, to an island of wild animals, fairies, and kidnapped children, to a sea of merfolk, pirates, and a giant crocodile.
A boy who calls himself Peter Pan.
It's been a hard year for Maisie Cannon, ever since she hurt her leg and could not keep up with her ballet training and auditions.
Her blended family is loving and supportive, but Maisie knows that they just can't understand how hopeless she feels. With everything she's dealing with, Maisie is not excited for their family midwinter road trip along the coast, near the Makah community where her mother grew up.
But soon, Maisie's anxieties and dark moods start to hurt as much as the pain in her knee. How can she keep pretending to be strong when on the inside she feels as roiling and cold as the ocean?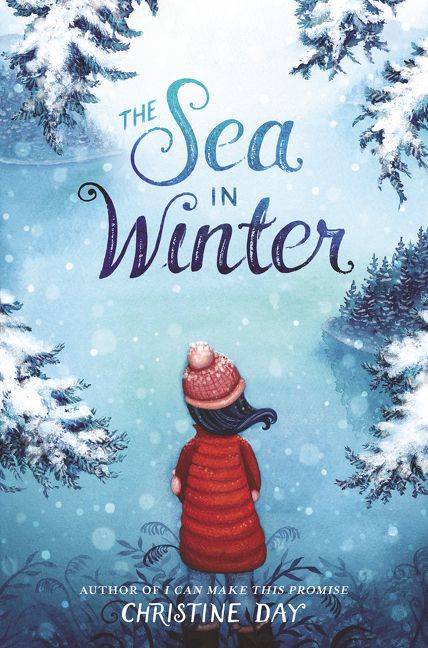 ---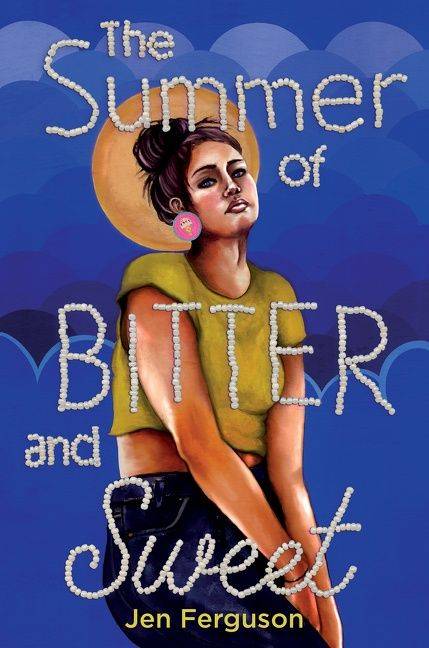 Lou has enough confusion in front of her this summer. She'll be working in her family's ice cream shack with her newly ex-boyfriend—whose kisses never made her feel desire, only discomfort—and her former best friend, King, who is back in their Canadian prairie town after disappearing three years ago without a word.
But all of that fades into the background when Lou gets a letter from her biological father, a man she hoped would stay behind bars for the rest of his life.
Lou can't ever forget what that man did to her mother—and can't shake the sense that he poses a danger to her and her family, not when Lou's mom might finally have a chance at happiness.
Even though King's presence makes Lou feel safer and warmer than she would have thought possible, when her family's business comes under threat, she realizes that she can't ignore her father forever.
---