Celebrating Afro-Panamanian Culture: Author Guest Post by Tamika Burgess
As we celebrate Hispanic Heritage Month, we reached out to author Tamika Burgess to tell us about what inspired her to write Sincerely Sicily, the story of an Afro-Panamanian girl who struggles to feel like she fits in.
For more books celebrating the Latine experience, head over to our Hispanic Heritage Month blog post.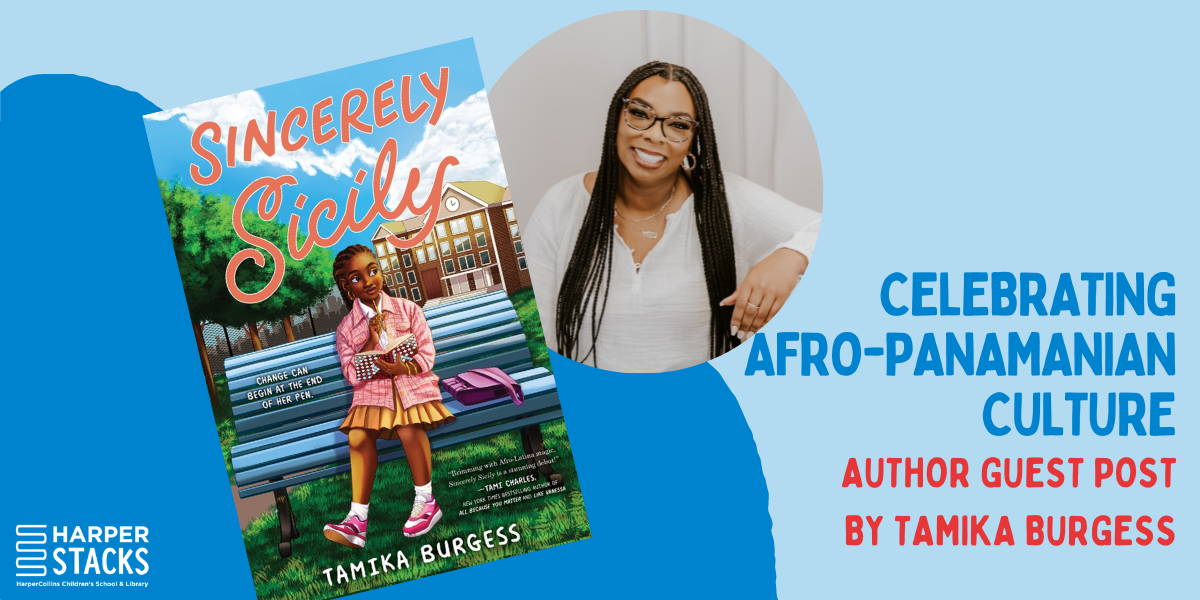 Celebrating Latinx Heritage Month is important for many reasons, as it's a time to shine a light on a community of people whose culture is worthy of acknowledgment. I like to use this time to honor and share my Afro-Panamanian culture. I get to do that this year with my debut novel, Sincerely Sicily.
Sincerely Sicily takes place during the first month of Sicily Jordan's sixth-grade year. During this time, Sicily enters a new school (without her elementary school friends), is forced to wear a uniform, has to make new friends, thankfully reconnects with an old one, and experiences her first crush. All while dealing with discrimination from classmates who question her Black Panamanian culture.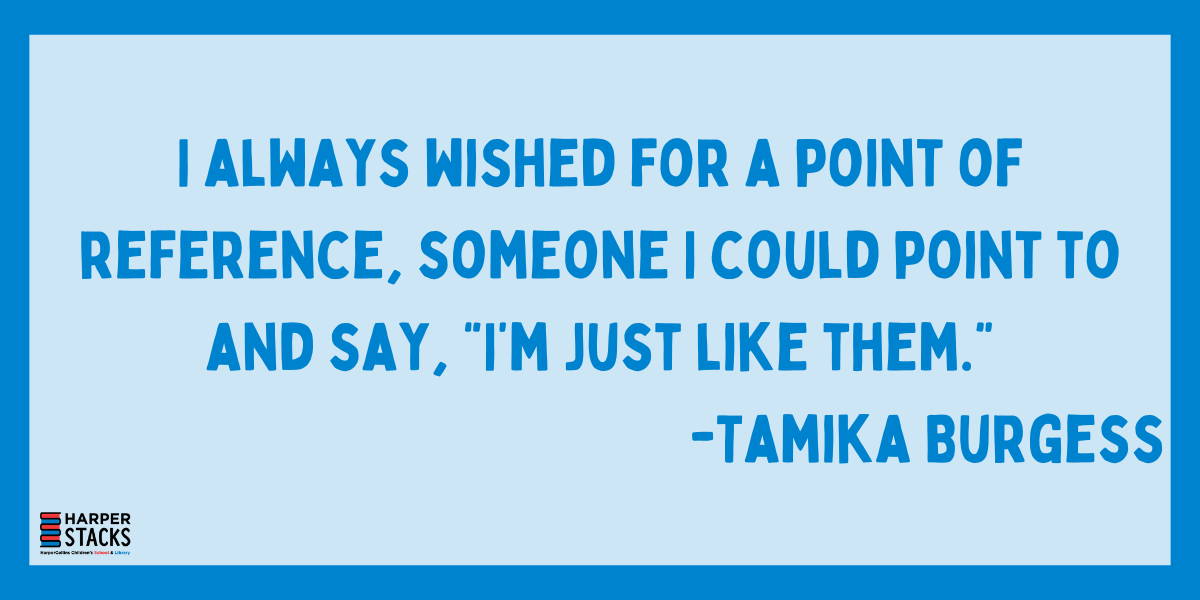 Loosely based on my experiences growing up, Sincerely Sicily came out of a need for representation and understanding. As a child, I didn't fully comprehend how to explain my Black Panamanian background when people asked, "What are you?" Being asked that question, coupled with the fact that I was growing up in a predominantly white community, as a Black Latina, I often felt out of place. My peers were all the same. Not only was I of a different race, but my culture was unheard of.
This influenced my dislike for reading as a child, as I never saw myself represented in books. In school, the required reading featured children my age, but I couldn't relate to them. I always wished for a point of reference, someone I could point to and say, "I'm just like them." But characters in books, movies, and TV shows didn't look like me, nor did their experiences resemble mine.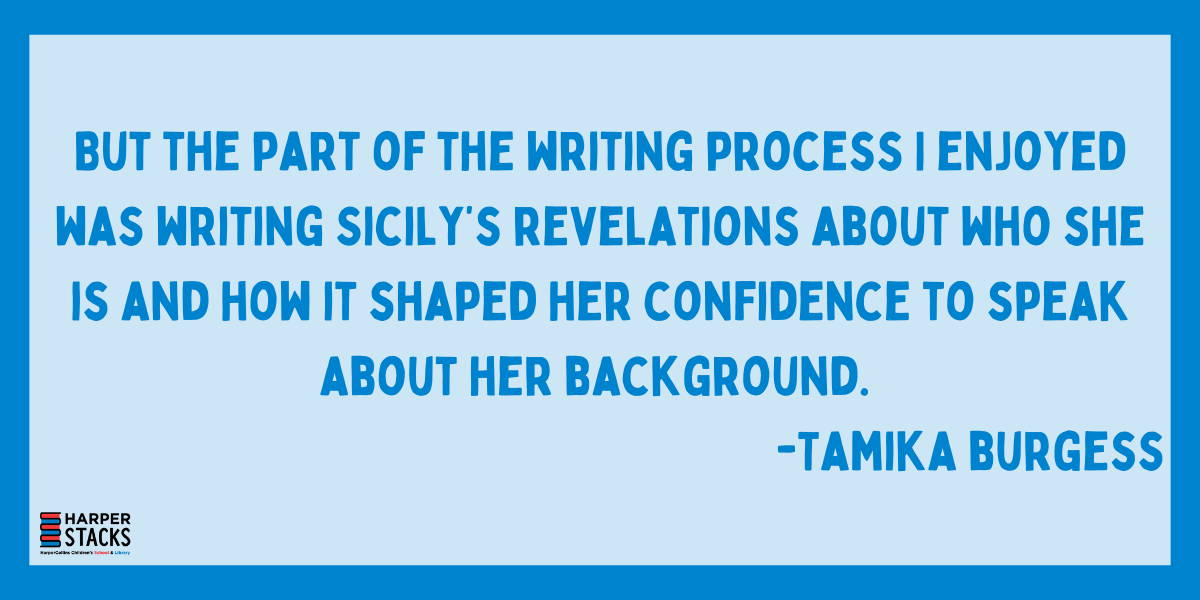 Sincerely Sicily is the book I needed and would have loved to read as a child.
Writing this book was very liberating, as it allowed me to thoroughly share my background in a way I have never been able to do before. This includes writing about Panama's Afro-Colonial and Afro-Antillean communities and the delicious food, slang, music, folklore, and much more. But the part of the writing process I enjoyed was writing Sicily's revelations about who she is and how it shaped her confidence to speak about her background. That feeling of understanding and having the confidence to do something is what readers will be able to relate to.
I have so many hopes for Sincerely Sicily. The main one is that readers walk away from my book clearly understanding the African diaspora. The diaspora is vast and spans worldwide. It is made up of people who descend from native Africans yet live outside Africa, predominantly in the Americas, therefore including Latin American countries.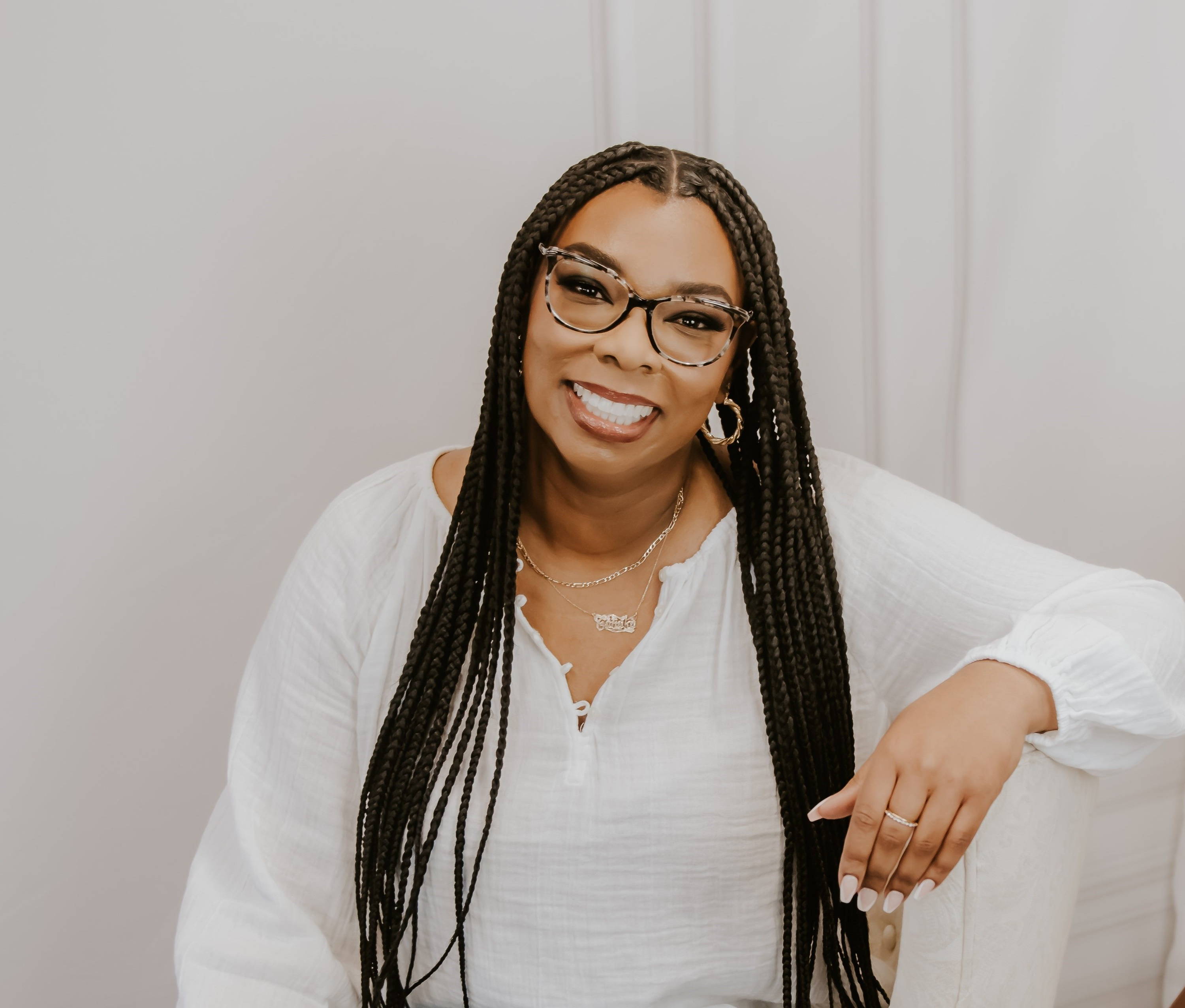 Tamika Burgess is a storyteller with over a decade of novel, TV/film, and personal essay writing experience. Born to parents who migrated from Panamá, Tamika has always taken a particular interest in writing themes that explore her Black Latina identity. Because of her passion for spreading the knowledge of Black Panamanian culture, Tamika has been featured on various websites, podcasts, and panels. When she is not writing, Tamika is somewhere cozy online shopping and listening to a podcast. Tamika resides in sunny Southern California.
Praise for Sincerely Sicily
"Impressively models the ways an ordinary girl—consistently serving fab lip gloss looks—can be an extraordinary self-advocate even when she shouldn't have to be. Prejudice can show up anywhere; this smart, rich novel deserves to be read everywhere."
  — Kirkus Reviews (starred review)
"Timely and refreshing, Burgess's vulnerably rendered debut empathetically tackles colorism and highlights the courage it takes to confront the hurtful words of strangers and loved ones alike."
  — Publishers Weekly (starred review)
"Burgess shines with her satisfying exploration of culture and identity...An enlightening and hopeful reflection on an individual's power to combat our nation's monolithic view of race and culture—one story at a time."
  — Bulletin of the Center for Children's Books
"Readers will connect to the realistic situations presented in this novel, as well as the themes pertaining to change, personal identity, and grief."
  — Booklist
"Tween readers will relate to Sicily's story of finding herself while navigating changes and uncertainty."
  — School Library Journal
---