Thanksgiving is around the corner and I know one of the things I'm most thankful for this year - books! Read on to hear about some of our favorites from this year and get ready to watch your TBR pile grow.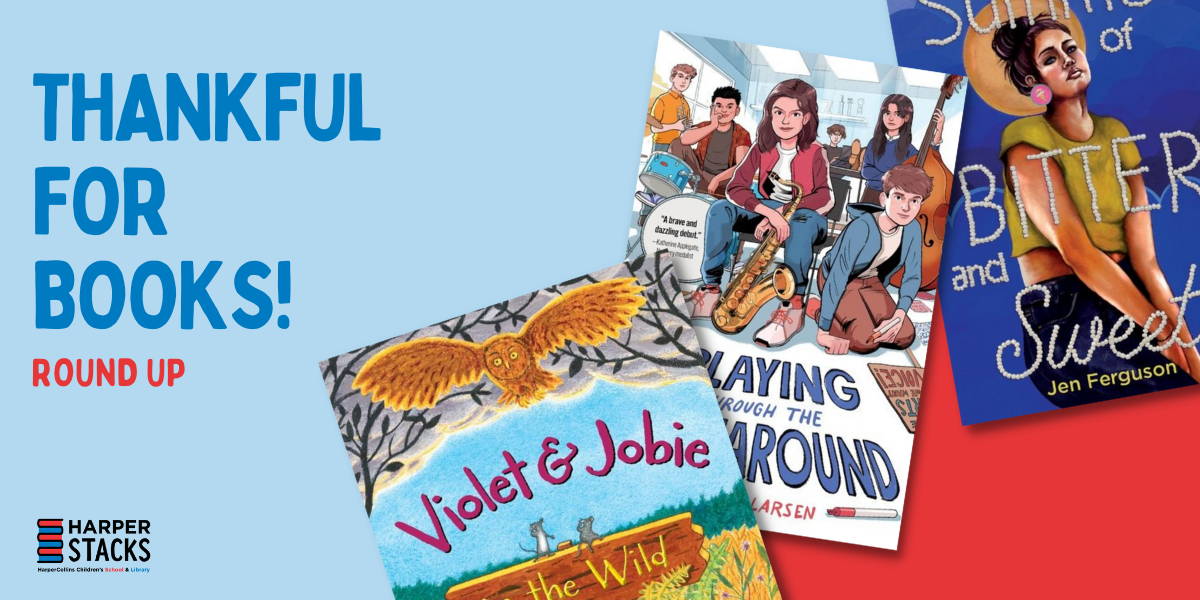 ---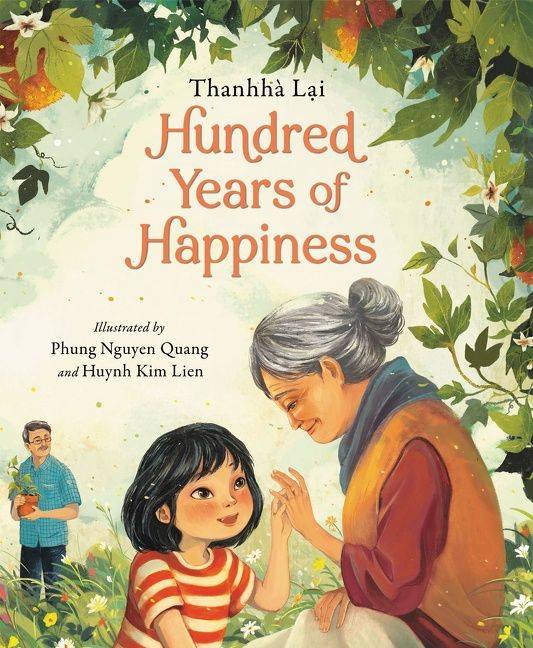 An's grandmother Bà sometimes gets trapped in her cloudy memories. An and her grandfather, Ông, come up with a plan to bring her back to a happy moment: they grow gấc fruits so they can make xôi gấc, Bà's favorite dish from her wedding in Việt Nam many years ago.
An and Ông work together in the garden, nurturing the gấc seeds. They must be patient and wait for the seeds to grow, flower, and turn into fruit. When the xôi gấc is finally ready, An is hopeful that her grandmother will remember her wedding wish with Ông: hundred years of happiness.
Readers will be thankful for: family, food, and love
Ladies and gentlebugs, presenting the duke of the dandelion patch, champion of truth and justice, the one, the only—Sir Ladybug!
Sir Ladybug never shies away from a quest, even when he'd rather be playing a video game or baking a cake. So when a caterpillar needs rescuing from a "monster" (a hungry chickadee), Sir Ladybug and his trusty friends—his herald, a roly-poly named Pell, and his squire, a snail named Sterling—hatch the perfect (delicious) plan.
Readers will be thankful for: the little things all around them, friendship, adventure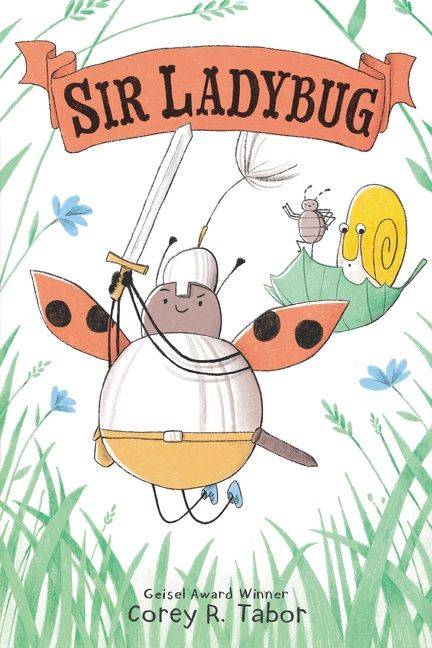 ---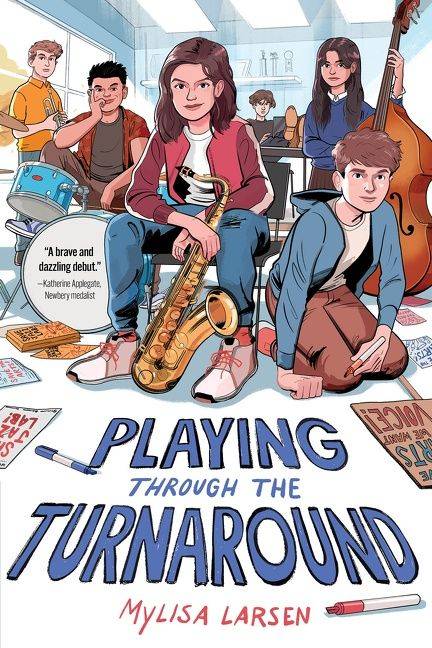 Fifth period is hands down the best time of day in Connor U. Eubanks Middle School, because that's when Mr. Lewis teaches Jazz Lab. So his students are devastated when their beloved teacher quits abruptly. Once they make a connection between budget cuts and Mr. Lewis's disappearance, they hatch a plan: stop the cuts, save their class.
Soon, they become an unlikely band of crusaders, and their quest quickly snowballs into something much bigger—a movement involving the whole middle school. But the adults in charge seem determined to ignore their every protest. How can the kids make themselves heard?
What readers will be thankful for: friendship, music, the power of kids to make a real difference in their community
Brother and sister mice Violet and Jobie live a cozy and comfortable life in a humans' house, where food is plentiful and the television is good. In fact, Violet, tucked safely behind a book in the bookcase, loves to watch nature programs along with the young boy of the family. The boy's mother, however, isn't the biggest fan of mice.
When Violet and Jobie are caught in a trap, the young boy pleads with his mother to release them, and she agrees. Now Violet and Jobie find themselves in tall grasses, under tall trees, surrounded by all kinds of unfamiliar scents and sounds and creatures. In short, they find themselves in the wild. How will they survive?
Readers will be thankful for: a good laugh and the warmth and safety of their own homes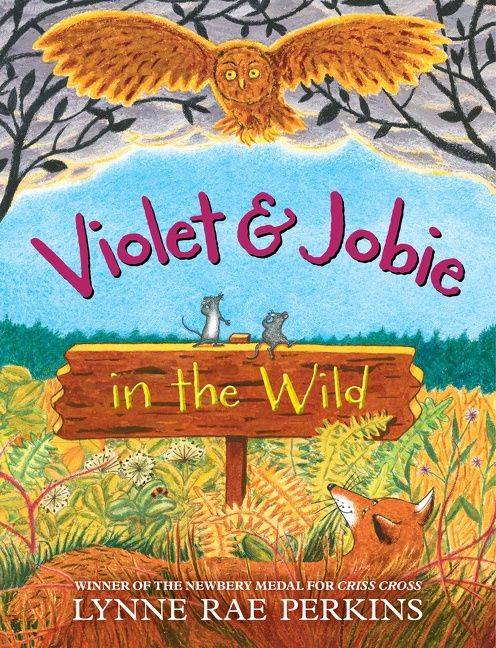 ---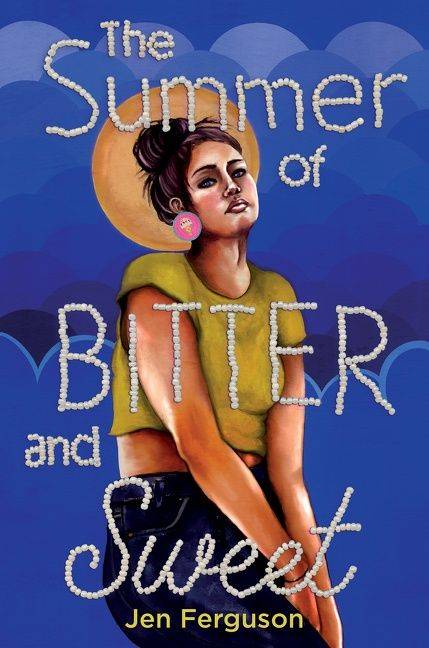 Lou has enough confusion in front of her this summer. She'll be working in her family's ice-cream shack with her newly ex-boyfriend—whose kisses never made her feel desire, only discomfort—and her former best friend, King, who is back in their Canadian prairie town after disappearing three years ago without a word.
But when she gets a letter from her biological father—a man she hoped would stay behind bars for the rest of his life—Lou immediately knows that she cannot meet him, no matter how much he insists.
While King's friendship makes Lou feel safer and warmer than she would have thought possible, when her family's business comes under threat, she soon realizes that she can't ignore her father forever.
What readers will be thankful for: many kinds of friendship, found family, ice cream
The Flanagan sisters are as different as they come. Seventeen-year-old Annalie is bubbly, sweet, and self-conscious, whereas nineteen-year-old Margaret is sharp and assertive. Margaret looks just like their mother, while Annalie passes for white and looks like the father who abandoned them years ago.
When their house is vandalized with a shocking racial slur, Margaret rushes home from her summer internship in New York City. She expects outrage. Instead, her sister and mother would rather move on. Especially once Margaret's own investigation begins to make members of their community uncomfortable.
As the sisters navigate this unexpected summer, an explosive secret threatens to break apart their relationship, once and for all.
Readers will be thankful for: family, even when they don't see eye to eye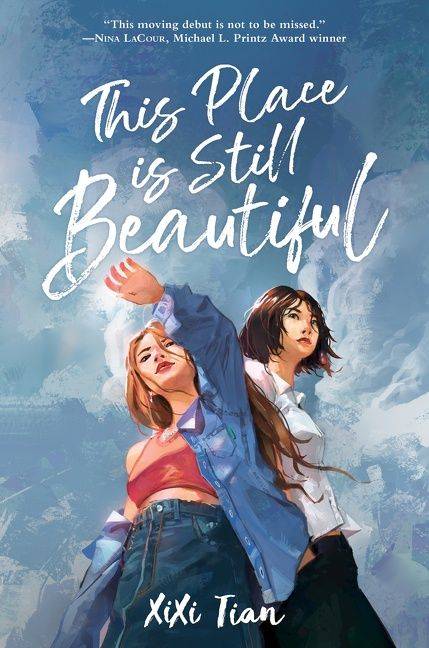 ---