Behind The Book: That Flag by Tameka Fryer Brown and Nikkolas Smith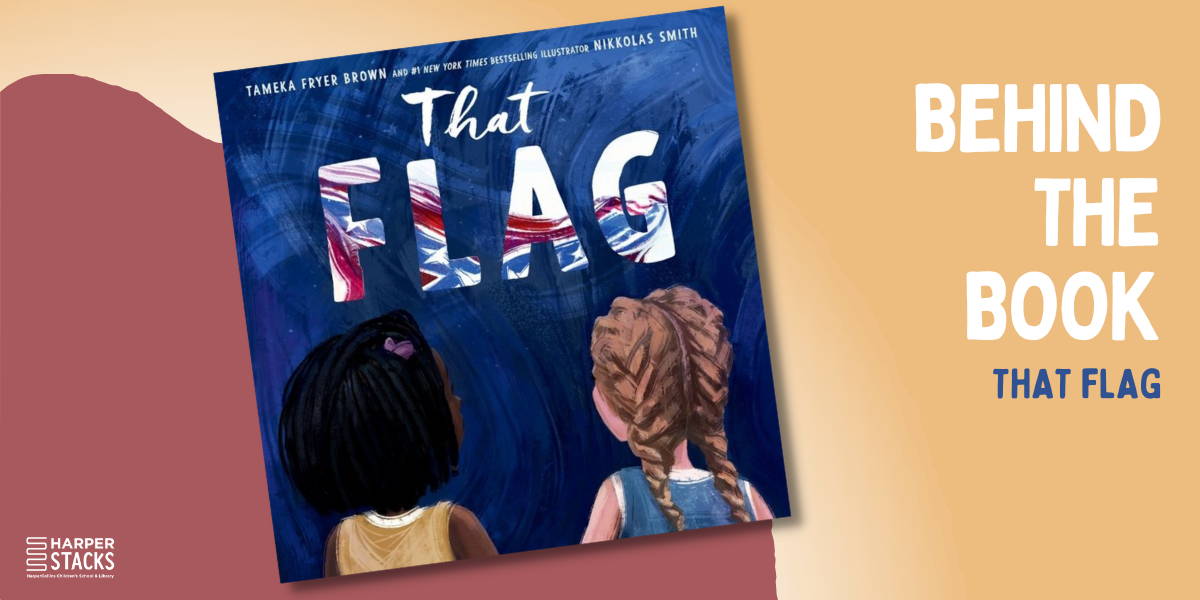 An affecting picture book from Tameka Fryer Brown and #1 New York Times bestselling illustrator Nikkolas Smith (The 1619 Project: Born on the Water) that challenges the meaning behind the still-waving Confederate flag through the friendship of two young girls who live across the street from each other.
Bianca is Keira's best friend. At school, they are inseparable. But Keira questions their friendship when she learns more about the meaning of the Confederate flag hanging from Bianca's front porch. Will the two friends be able to overlook their distinct understandings of the flag? Or will they reckon with the flag's effect on yesterday and today?
In That Flag, Tameka Fryer Brown and Nikkolas Smith graciously tackle the issues of racism, the value of friendship, and the importance of understanding history so that we move forward together in a thought-provoking, stirring, yet ultimately tender tale.
A perfect conversation starter for the older and younger generations alike, this book includes back matter on the history of the Confederate flag and notes from the creators.
"I wrote That Flag to do my part to make humanity better, because I believe in your power to change the world."
- Author Tameka Fryer Brown
"I truly believe that America is a country that can soar to the highest heights if we are open and honest about our past."
- Illustrator Nikkolas Smith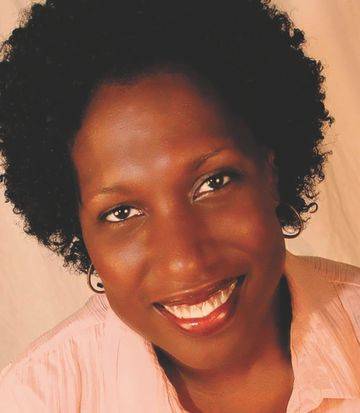 Tameka Fryer Brown writes books for children. Her picture books include Brown Baby Lullaby, Around Our Way on Neighbors' Day, Twelve Dinging Doorbells, My Cold Plum Lemon Pie Bluesy Mood, and Not Done Yet: Shirley Chisholm's Fight for Change. Her work also appears in the anthology We Rise, We Resist, We Raise Our Voices. Tameka is an active member of KidLit in Color, a group of BIPOC creatives, and she currently resides in Charlotte, NC. You can visit her at www.tamekafryerbrown.com.
Nikkolas Smith is a Houston, TX-born artivist, picture book author, and Hollywood film illustrator. He is the illustrator of the groundbreaking #1 New York Times bestseller The 1619 Project: Born on the Water, written by Nikole Hannah-Jones and Renée Watson and Civil Rights activist Ruby Bridges' I Am Ruby Bridges. Nikkolas is also the illustrator of The Golden Girls of Rio, nominated for an NAACP Image Award, My Hair Is Poofy and That's Okay, and World Cup Women. As a Black illustrator, Nikkolas is focused on creating captivating art that can spark important conversations around social justice in today's world and inspire meaningful change. He lives in Los Angeles, CA. You can visit him at www.NIKKOLAS.art.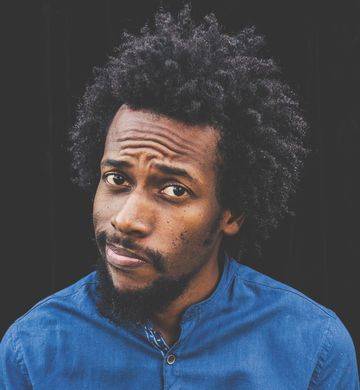 ---
A brave and deeply affecting story about friendship, perspective, anti-racism, and the importance of understanding history. This may be an essential book about a cultural flashpoint.
  — School Library Journal (starred review)
This is a prime example of how a picture book can help younger readers understand difficult topics. A thoughtful and age-appropriate exploration of a somber subject.
  — Kirkus Reviews
Tameka Fryer Brown pens an honest, contemporary, soul-shocking story, with deep and painful roots. That Flag will prayerfully lead to hundreds of thousands of mending moments and healing hearts.
  — Derrick Barnes, Newbery Honoree and National Book Award Finalist
A necessary read for all young people in this country.
  — Traci Sorell, Two-time Sibert Medal and Orbis Pictus Honoree
Told with tenderness and care, That Flag explores the power of asking questions, the power of understanding history, and ultimately the power of friendship. An essential book for every American home and classroom.
  — Renée Watson, #1 NYT Bestselling Author, The 1619 Project: Born on the Water
[A] layered introduction to issues around white supremacy and racism that is still accessible to young readers.
  — Bulletin of the Center for Children's Books
[U]nmistakable
  — Booklist
---