Behind The Book: The Windeby Puzzle, by Lois Lowry
Newbery Medalist and New York Times bestselling author Lois Lowry transports readers to an Iron Age world through the suspenseful dual narrative of a boy and girl both battling to survive. In an utterly one-of-a-kind blend of fiction and history, a master storyteller explores the mystery and life of the 2,000-year-old Windeby bog body.
Estrild is not like the other girls in her village; she wants to be a warrior. Varick, the orphan boy who helps her train in spite of his twisted back, also stands apart. In a world where differences are poorly tolerated, just how much danger are they in?
Inspired by the true discovery of the 2,000-year-old Windeby bog body in Northern Germany, Newbery Medalist and master storyteller Lois Lowry transports readers to an Iron age world as she breathes life back into the Windeby child, left in the bog to drown with a woolen blindfold over its eyes.
This suspenseful exploration of lives that might have been by a gifted, intellectually curious author is utterly one of a kind. Includes several arresting photos of archeological finds, including of the Windeby child.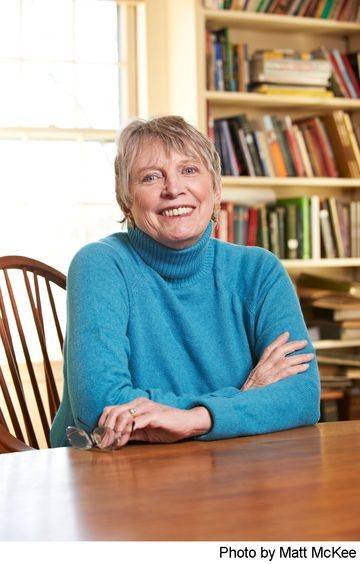 Lois Lowry has been awarded the Newbery Medal twice -- first for Number the Stars, then for The Giver. The author of more than forty books for children and young adults, including the New York Times bestselling Giver Quartet and popular Anastasia Krupnik series, she has received countless honors, among them the Boston Globe Horn Book Award, the Dorothy Canfield Fisher Award, the California Young Reader's Medal, and the Mark Twain Award. She writes, "My books have varied in content and style. Yet it seems that all of them deal, essentially, with the same general theme: the importance of human connections." She lives in Maine and in the winter sometimes flees to Florida for a bit of sun. Visit her at loislowry.com.
---
Praise for Windeby Puzzle
"This book, [Lowry's] answer to probing questions, beautifully illustrates the interaction between idea and execution, illuminating the architecture of storytelling. Dramatic full-page art by Stroh as well as photographs add intrigue."
  — Kirkus Reviews
"Moving and engrossing… After learning about an ancient body found in a peat bog, Lois Lowry imagines the life that might have been in this captivating blend of fiction, archeology and bog biology."
  — Shelf Awareness
"In this brief, evocative work that examines the past through a meta lens, a vividly sketched portrayal emphasizes the community's rigid gender roles and rhythms of daily life amid the natural world."
  — Publishers Weekly
---