Now that it's October, the nights are getting longer and spookier! We rounded up some of our favorite books to help bring the chills and thrills this spooky season. Read on for book recommendations, storytime activities, and a link to our latest Remember Reading podcast featuring J.A. White, Chantel Acevedo and Mary Downing Hahn.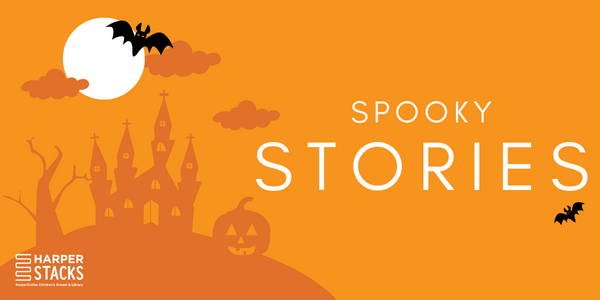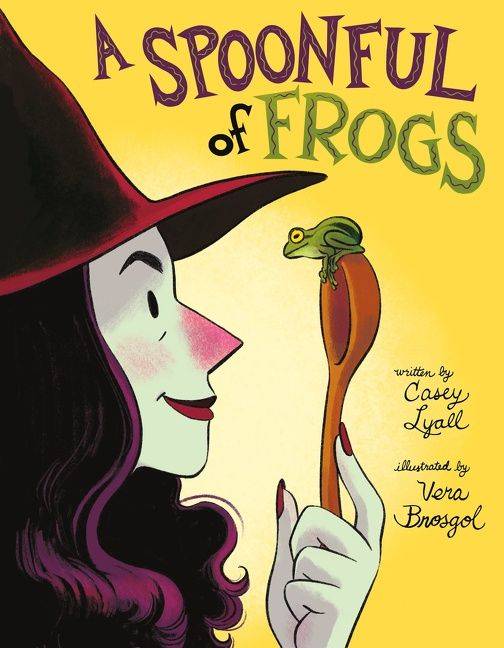 This hilarious book features a witch filming a cooking show that's not quite going according to plan. Casey Lyall's simple and repetative text pairs perfectly with Vera Brosgol's bright and charming illustrations to make this a new classic for your library collection. Witches, frogs, and potions make for a delightful picture book perfect for storytimes in October and beyond!
Check out our special Spoonful of Frogs blog post for more details on the book as well as storytime activity ideas.
---
Colin Meloy, author of the beloved Wildwood series, brings readers back to the 1980s in this horror novel.In sleep Seaham, Oregon an ancient, long-buried evil has been unleased upon the community, and it's up to a group of kids to stop it before it's too late...
Perfect for those middle grade readers that THINK they're ready to devour Stephen King, this novel holds plenty of age appropriate thrills and chills and (unless you're braver than I am) is not recommended for reading after dark.
---
And speaking of Stephen King... The queen of teen screa, Tiffany D. Jackson is back with a riveting horror novel based on the classic Carrie.
Maddie has been keeping her biracial identity a secret from the other students at her small-town Georgia high school, but when a rainstorm unleashes the curls in her hair, Maddie finds a new power unleashes within herself as well.
As the school becomes divided over whether or not to intigrate prom for the first time, racial tensions grow until Maddie can no longer stay silent and the whole town pays the price.
---
And for a lighter seasonal read, check out Bree Paulsen's Garlic graphic novels! Perfect for fans of Witch Boy and Be Prepared, these middle grade graphic novels will get readers in the Halloween spirit without giving them nightmares. Garlic is a tiny, unusual, and brave heroine who is surrounded by a cast of loveable vegetables and magical creatures. Each novel can be read as a standalone, but I promise that you're going to want them both!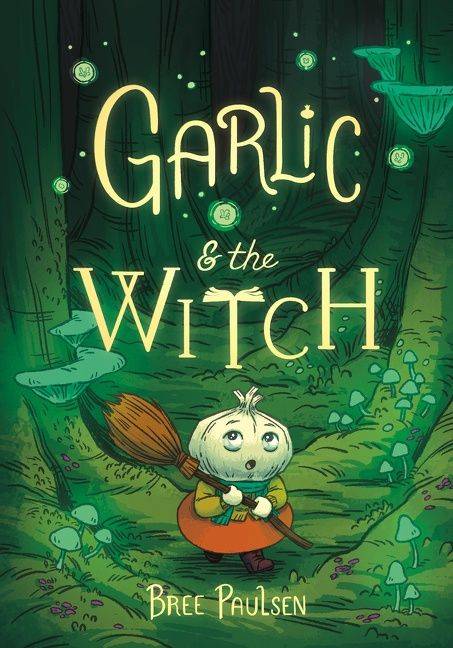 ---
Remember Reading is a podcast from HarperCollins about classic children's books and their long-lasting impact on readers and authors. In each episode, we sit down with authors and guests to talk about the parallels between the books of the past and books of the present. We uncover the stories behind the stories and dive deep into the special magic that makes a children's book timeless.
The latest episode, Hauntingly Good Stories, dredges up some Halloween spirit and examines our favorite graveyards and the ghosts that haunt them. J.A. White and Chantel Acevedo join the Queen of Tween Screams, Mary Downing Hahn.
---